So many posts swimming in my head. The last two weeks have been painfully rough as far as the big "D" (depression) is concerned. I wish it wasn't so consuming and I could get my grip easier. Some days, like the weekend, were so great, so light, I felt like I could do ANYTHING! Then it is amazing to me that the next day I don't even want to crawl out of bed. Just wishing I had been home this weekend to clean up the mess that piled up while my niece and nephews were here (an entirely different post in itself.)
Well, the past two weeks, although a roller coaster "D" wise, has been fun watching J-Man move from Kindergarten, into the next stage of his life. The big boy stage. We got to go to his school while they did a little program. (Not a 'graduation' oh thank GOODNESS!) It was super adorable. How I love him. (Please don't tell him I may or may not love him more when he is on his regime of going to school daily, and on a regular schedule, because the past two days have been terrible! I know he misses his friends and school.)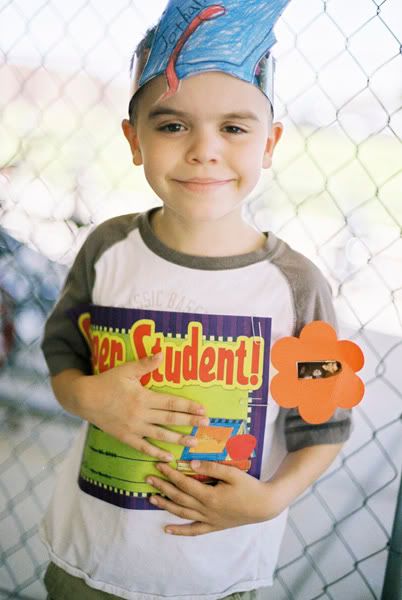 Afterward, we celebrated at McDonald's. I am 99% sure that my kids hate the food. They beg me to go regardless of this fact. They want the toys of course. I don't blame them, on either regard.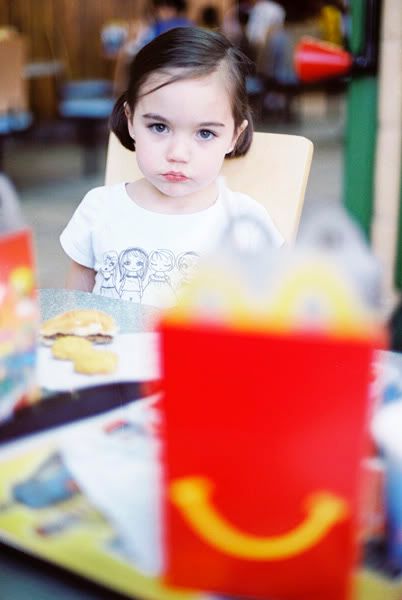 Can you believe I fixed Memms hair? Me either. It was the one and only day she let me. She hates 'ponies' and I will be the first to admit she doesn't look like Memms without her normal doo.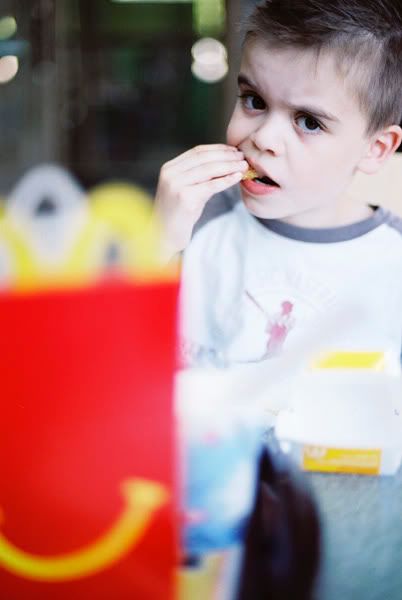 Does anyone else find it ironic that the happy meal is called a happy meal, but my kids look awfully upset?
How is your summer going?
What are you doing to keep your kids entertained and yourselves sane?