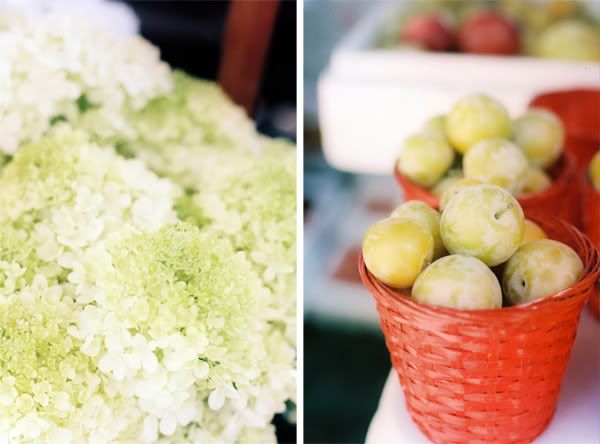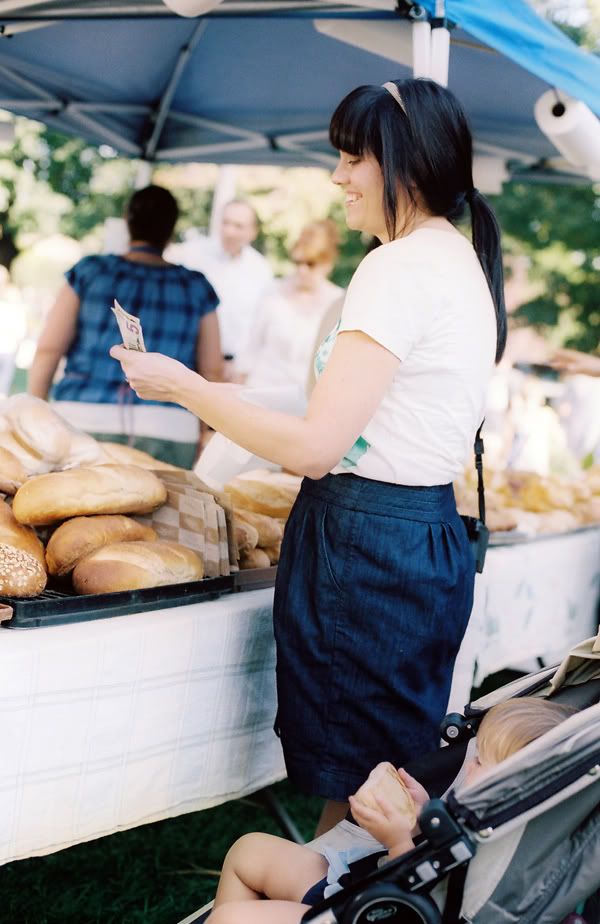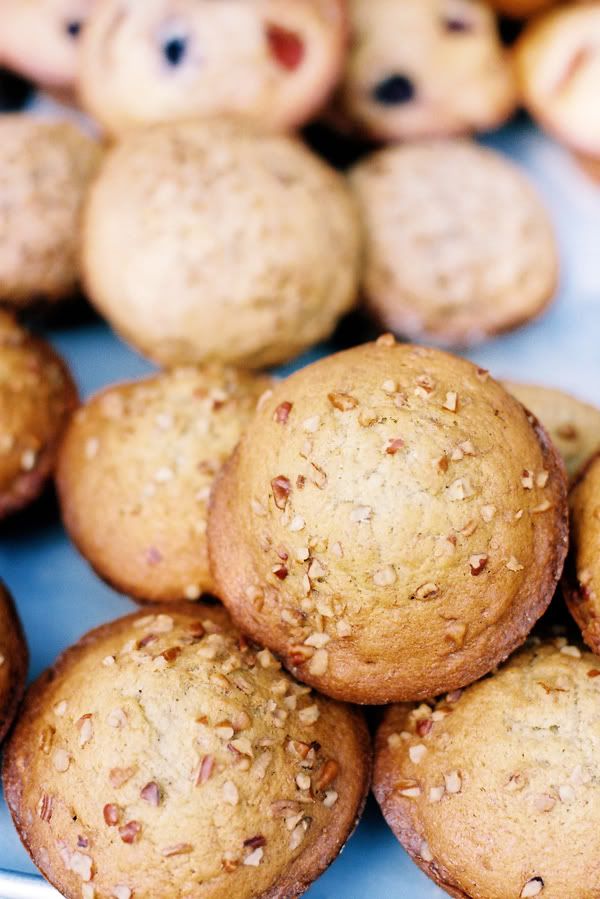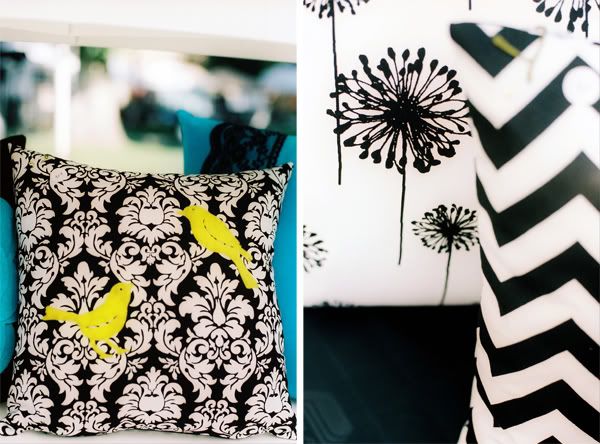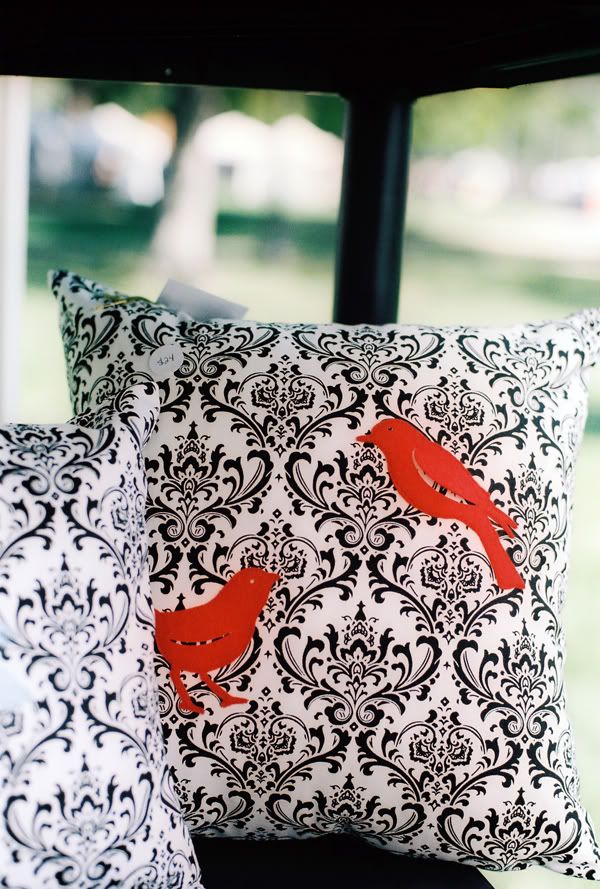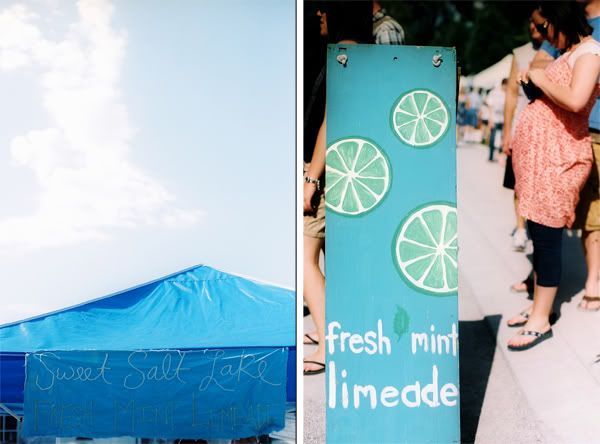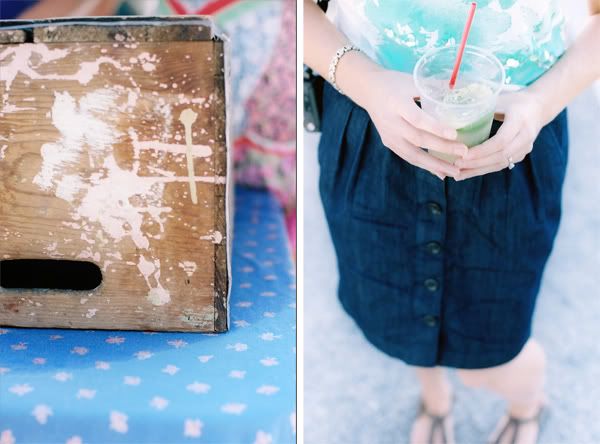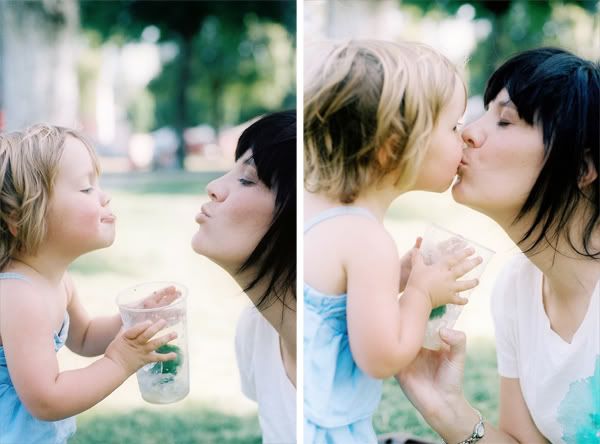 All shot on Nikon F100, 50mm 1.4 lens at f/2.8 on Kodak Portra 400 Film . (Processed at Walgreen's. Rad.)
I am probably one of the luckiest girls on the planet. What I lack in some areas, I am greatly blessed and overcompensated in others, like having amazing friends. Meet
Lindsey
, the mastermind behind Green Apple Photography. Isn't she completely adorable? I also adore her little Lucy just as much. We had a little date a few weeks ago to the
Salt Lake Farmer's Market
. Can you believe I have lived in Salt Lake for almost 30 years and I have never been? For shame.
Lindsey taught me the ins and outs of navigating the Farmer's Market. You have to scope out the fresh fruits, photograph them, then move onto the fresh cut flowers, then the baked goods. Take a trail around all of the fun hand crafted item booths like the amazing hand crafted pillows that I fell in love with (see above) I got to meet Tara, the mastermind behind
Modernality Pillows
and will be contacting her soon to have her make some for my bedroom. I can't wait. I never expected to find something like that at the Farmer's Market! Who knew?
We then rounded the bend to Sweet Salt Lake in which Lindsey advised me was -the- best mint limeade in the world. I was a total skeptic I assure you. I was a sheltered child. The limeade was DIVINE I tell you. I even talked Lindsey into going back for seconds. (Bring lots of cash, you will want more.) Then we ended the morning with a
Ruby Snap Cookie
and a sit on the shady grass and enjoyed the bagpipes and people watching.
Thank you for the fun and relaxing and rejuvenating morning Lindsey. I can't wait to take my kids for their first experience at the
Salt Lake Farmer's Market
this Saturday.