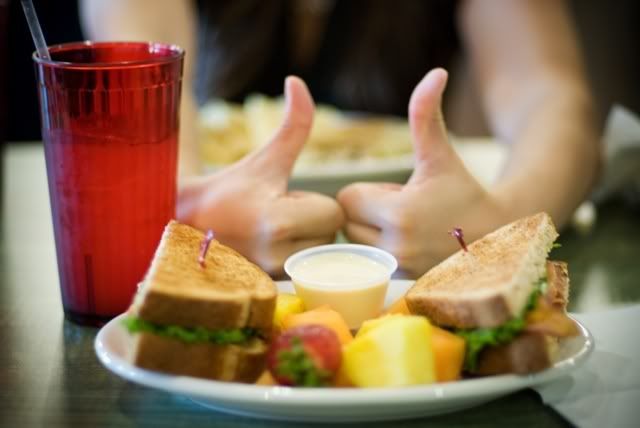 Aunt Flow: I hate you.
This is a picture of my "HALF" sandwich. Half. Ya...looked like a whole to me, but I was mistaken. I love Jason's Deli. Love their fruit, it is always so fresh and yummy and the BLT is TDF. Yes...I love bacon...I love all sorts of meats. I really need to STOP eating them though. I am beginning to ramble on and on.
Just wanted to share with you some of my hates and some of my loves.
What do you hate? What do you love?