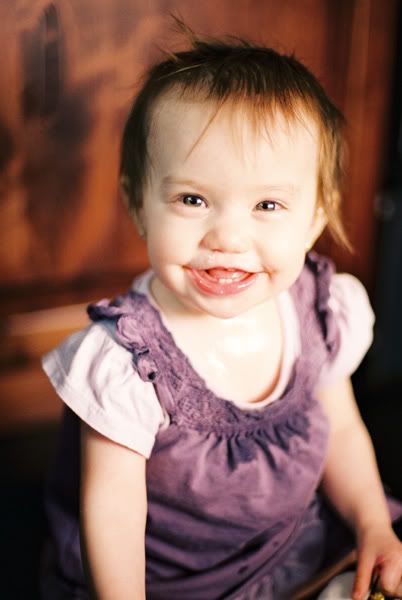 Beautiful film.
Beautiful light.
Beautiful girl.

Oh my goodness.
How I love her.
She keeps trying to grow up on me.
One day I am going to figure out how to make time stop.
Until then, I won't stop trying.

Like, when I feed her a bottle, and she rubs her little hands on my face.
Like, when I am secretly so glad that she only wants ME. (Certainly that will change in a few months.)
Like, when I am kind of glad she hasn't figured out how to walk yet. (And I might not be sad if she crawled forever.)
Like, her tiny tip toes standing up to reach something. (Wishing those feet could stay that size forever.)

These are the moments I want to freeze.

How are you trying to stop time? Because I need all the help I can get!