Our afternoon started out by getting some of our favorite treats from
Gardner Village
which generally included a caramel apple from Sweet Afton's.
Then we take a stroll through all the decorated shops and stopped to see all of the fun witches. We stopped at Naborhood Bakery for some yummy grub. The kids chose hot dogs while Hubbs enjoyed a self made creation on white bread and all sorts of delicious deli meats. I went with my favorite chicken salad although my croissant tasted like it has been sitting out on the counter all day.

As you can see, Millz enjoyed everything, if you know Millz that says a lot.

We then made our way to the lineup to visit the witches in their swamp. On our way Millz made a fascinating discovery: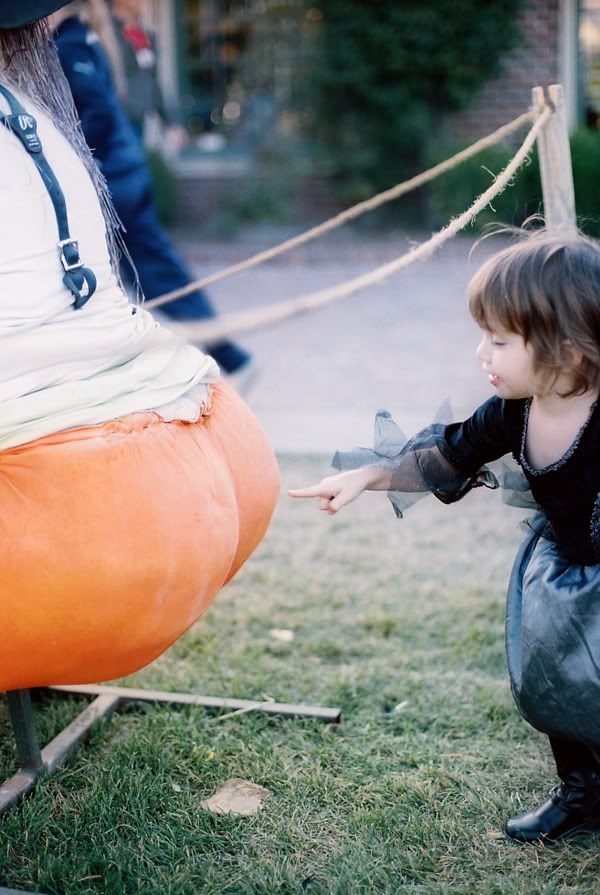 And everyone posed for a photo.

We finally made it and right next to the ticket booth was my favorite witch in honor of Breast Cancer Awareness Month. She is so cute.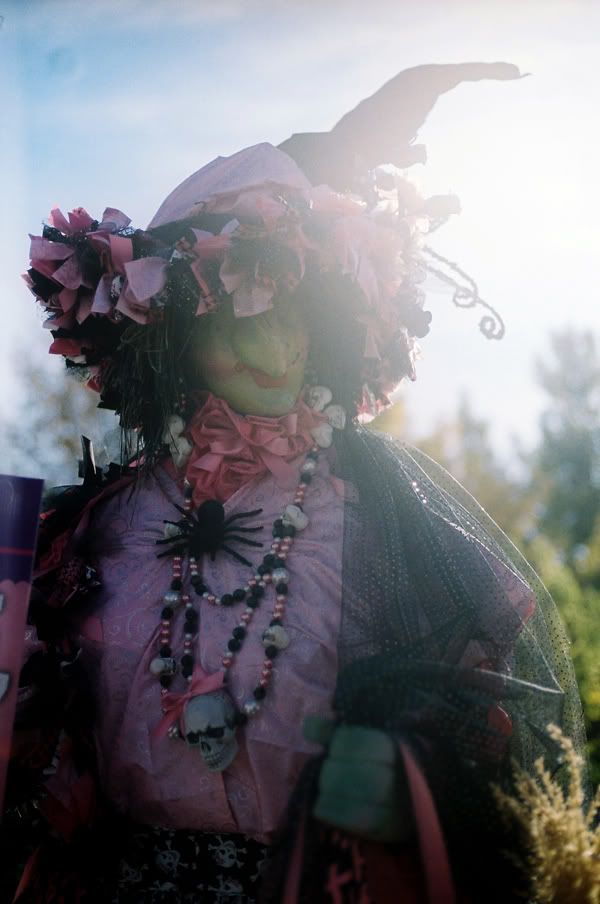 I adore how everywhere is decorated at
Gardner Village
. Makes me feel like somewhat of a good parent when I can take my kids places like this so that when they go home to their non decorated house they don't notice as much.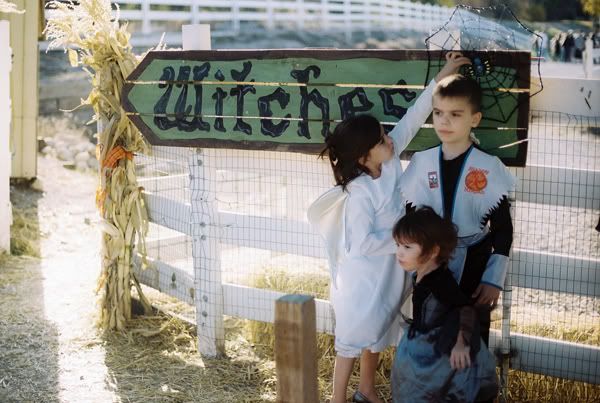 We got our 'tickets' which turned out to be some very life like looking rubber cockroaches. The kids adored playing with them, which was a good thing because we had a good 30 minute wait in line for our turn on the tractor.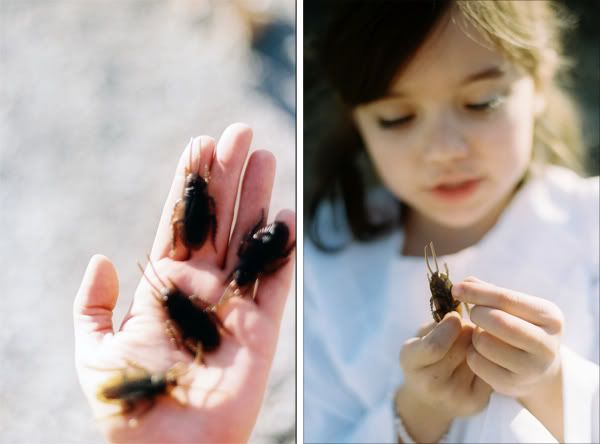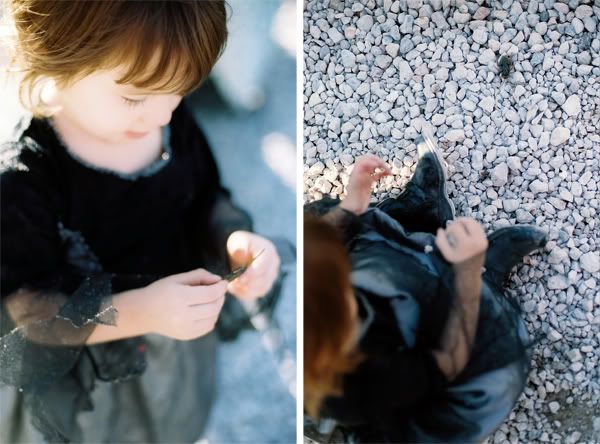 Finally it was our turn and the kids adored seeing the huge green tractor and getting to go for a ride in the back.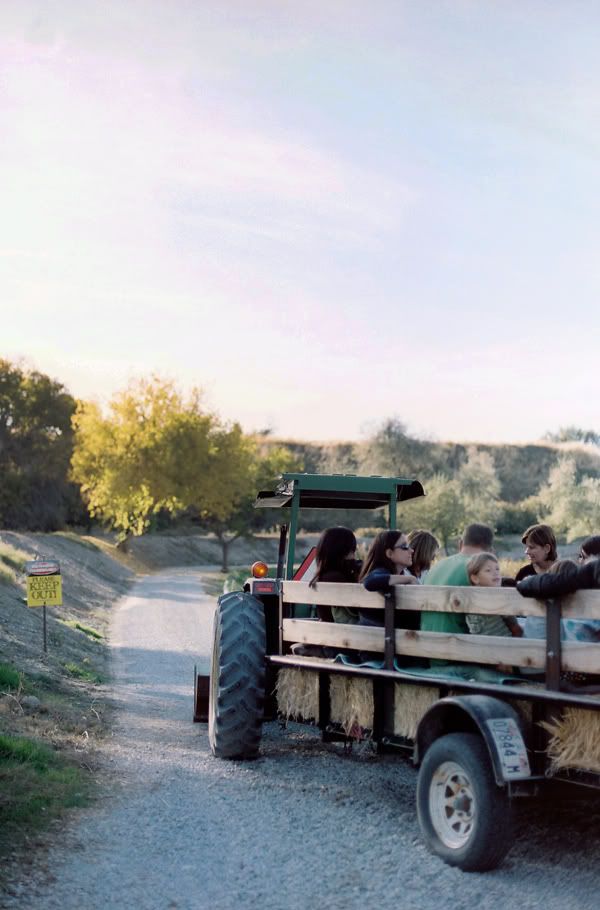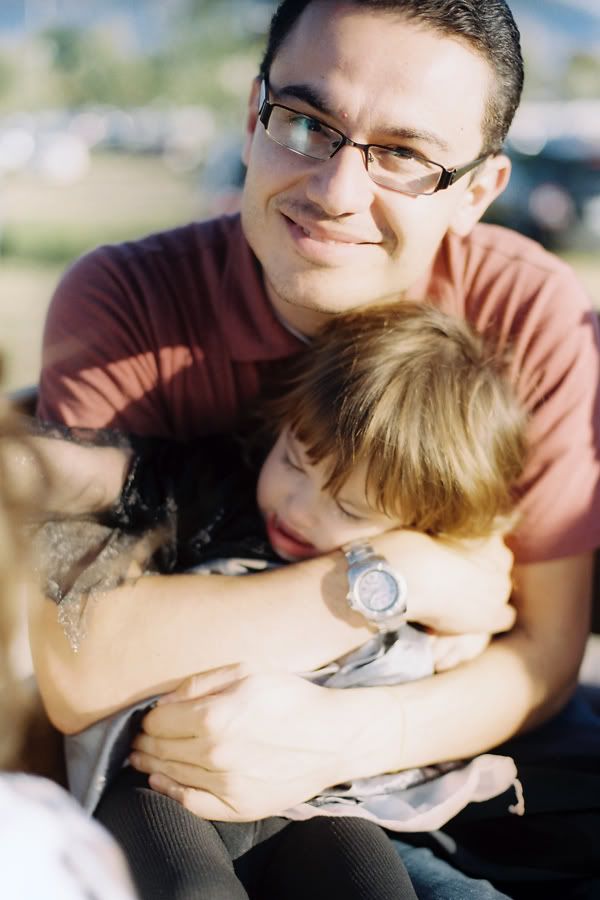 It was a short ride and we were at the swamp where the witches lived. There was an old train car that was their house where we saw their yummy dinner cooking. I think it had lots of strange ingredients like bats wings and scorpion tails. They offered to teach me the recipe but I had my hands full with the three littles. We went and did a little dancing and learned the moves to Thriller, one of our favorite songs.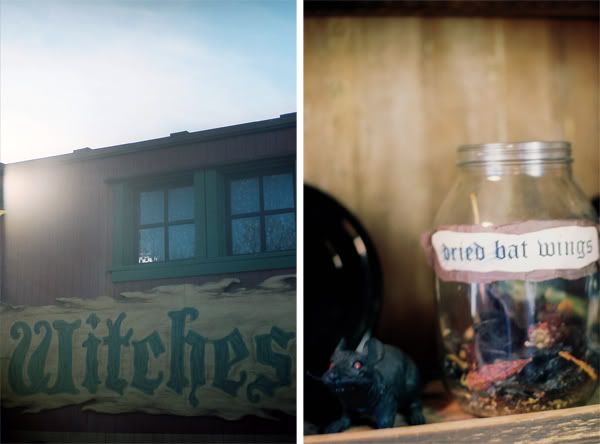 The kids then helped stir the huge cauldron that was outside brewing and simmering. It smelled terrible to us, but to the witches it was delightful. We made it out of there without being turned into frogs or kitty cats. Joth and Memms loved helping stir but Millz wasn't quite sure what to think about the concoction.

One of our favorite witches was the one who serenaded us with her fiddle to a rousing rendition of "Turkey in the Straw". We were all tapping our toes.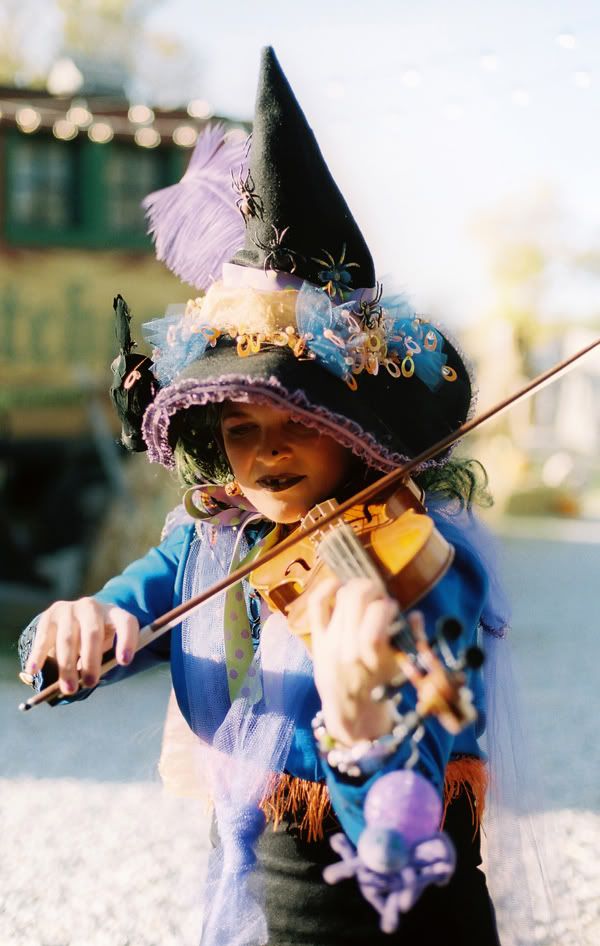 The evening ended with a very heartfelt old fashioned cockroach funeral. We all got to say a few words about how we felt about our cockroaches and we had a moment of silence followed by another rendition of "La Cucaracha".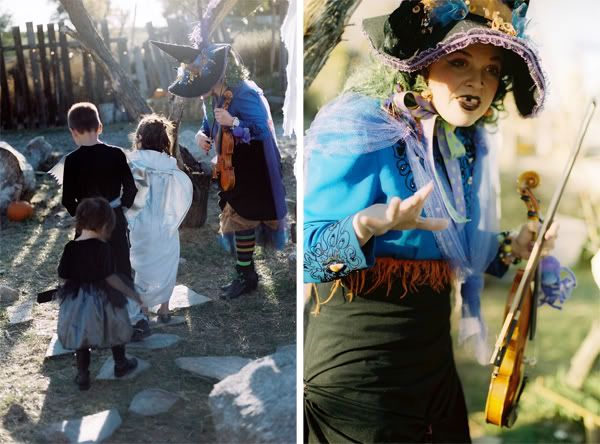 The burial: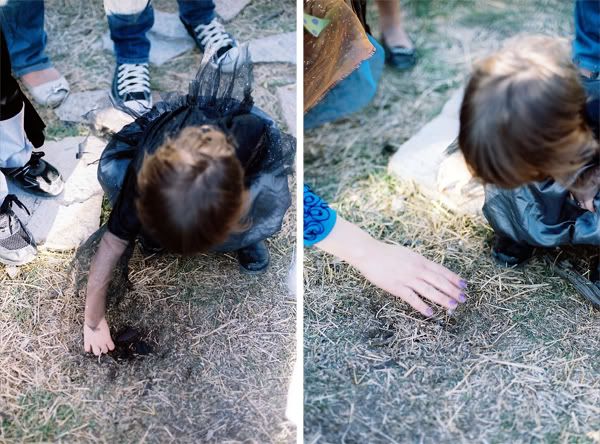 Shot on a Nikon F100, 50mm 1.4 lens at f/1.4-2.8 on Fuji Superia 800 Consumer Film and processed at Walgreen's one hour photo .
It was such a fun evening to spend with my little family. It was something that we needed and we want to go back every year and make it a tradition. Thank you
Gardner Village
for providing so many fun holiday festivities that we can create traditions and memories with our family.
I hope that you consider
Gardner Village
this holiday season and include all of their fun attractions from witches to elves.
**Disclaimer: Gardner Village provided tickets for me and my family free of cost, to enjoy their newest attraction Ride to a Witch. However, my opinions of the experience are my own, and my mom taught me never to lie, so the things you will read about my experience are true.**