Two weeks ago after Millz had a shower with Hubbs, I decided enough was enough. I had to rid her of her awful tresses.
She had a haircut when she was six days old. We did it with all of the kids, you know, to keep some of that sweet, super dark newborn hair before it all falls out. Then she had one when she was about six months old because we had been giving her beautiful little faux-hawks and wanted t0 keep that style.
As she got more hair, that haircut backfired and she ended up looking more mullet-like than adorable toddler. All she needed was a creepy 80's stache and all would be well.
So, I sat her down, and in my haste forgot to take a photo of the before, plus it is really hard to cut hair, take photos of said cutting, and then take photos after. I got one of the three, not bad.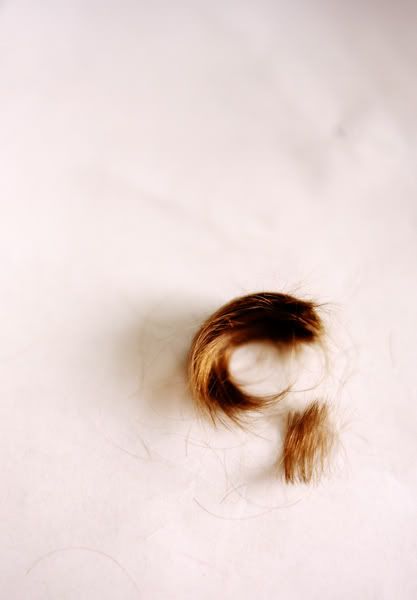 I cut about 1.5" off of her adorable curls. (I know some of you are scoffing and saying, "Curls? What curls?" Just so you know this is as curly as it gets in our house.)
She went from such nicknames as, "Witch hair" "White Trash Hair" "Rat's Nest" "Ugly" Etc, etc (Aren't we endearing?), to pretty much calling her the same thing. Girl is all business in the front and ratty party in the back, but at least now she lacks the mullet-like rat's nest in the back.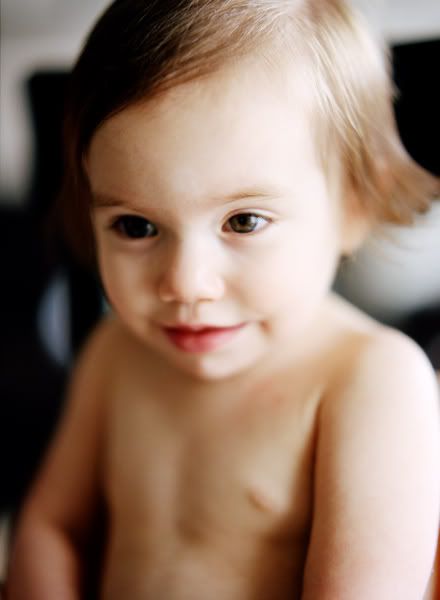 Today she actually looked pretty darn cute if I do say so myself. As of today, no one has even noticed her haircut.
Love this squishy girl. Love, love, love, love her.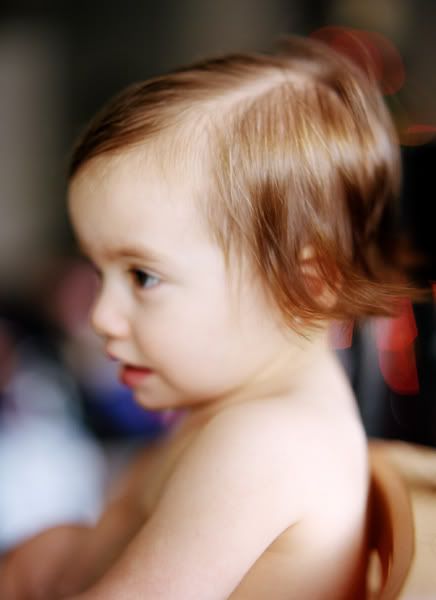 Also? She moves a lot when taking photos. Hence why these are so out of focus.