Remember the death of the horse?
She has attached herself to a new friend, named him "Pink Piggy."
Meet Pink Piggy. In the farm.
Oh the farm? Well, it is this patch of warm light streaming through the bathroom window. You couldn't tell? Shame on you!
As I was scrubbing toilet, she was talking to me.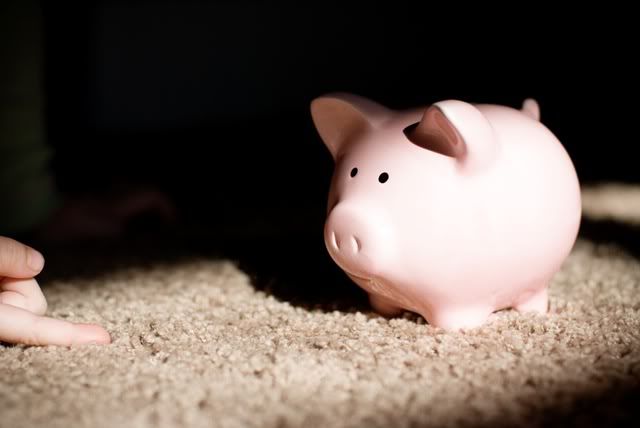 Memms: "I feed da piggy mone."
Me: "What?"
Memms: "Mone."
Me: "What?"
Memms: "Mone...Mone...MON--EEEEY!"
Me: "Oh! MONEY!" Gotcha.
Then she proceeds to pick up any crumb she can find to feed to the pig.
Memms: "But he doesn't have a mouth."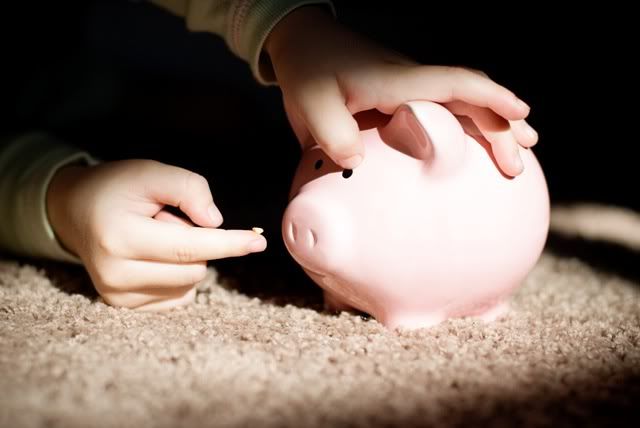 Improvision.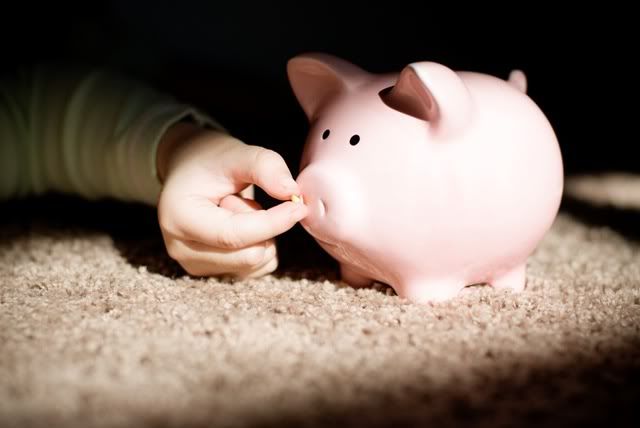 I have THE best job.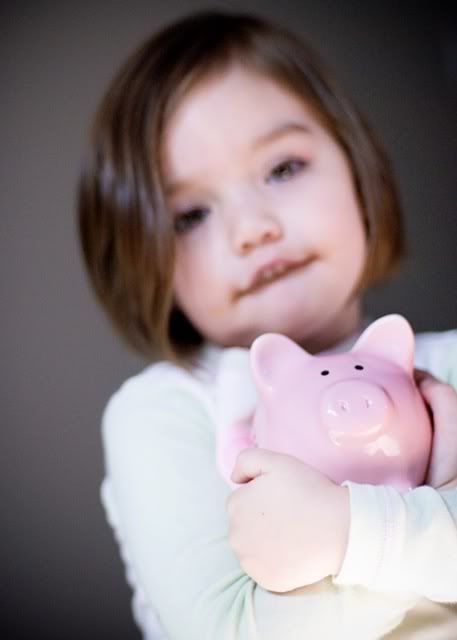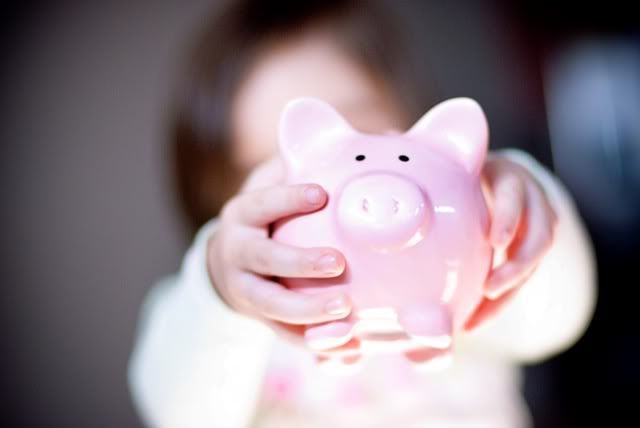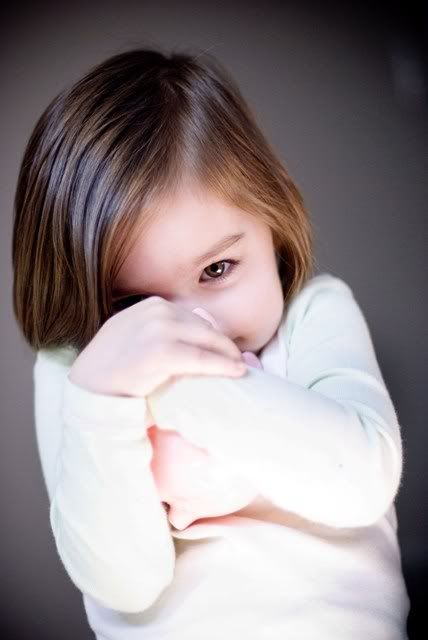 THE. BEST. JOB.