When I was in Chicago, I picked up some Legos for Jothan and Emmaree. I had forgotten how much I loved them when I was a little girl. My brother and I would play for hours and hours. We had the Lego Castle and the Lego Firestation. It was so fun to be able to play and imagine, but most importantly, to be able to do that with my brother.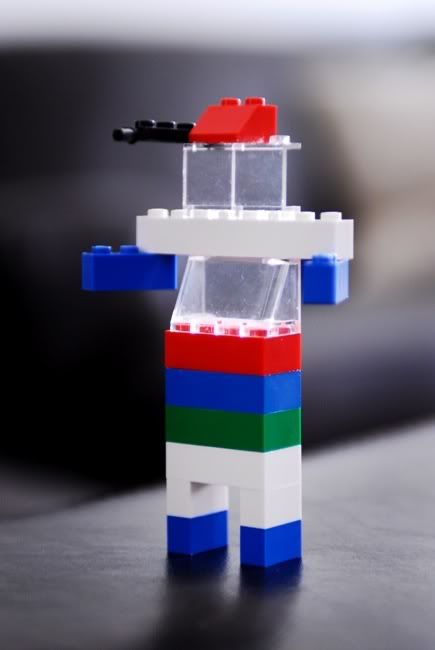 So, it has brought me back so many years watching Jothan and Emmaree play Legos together. This afternoon we were playing Legos. Joth had built this "superhero" but he wasn't quite staying together. So, he and I worked hard to build a better superhero. Well, then of course, we have to build a monster for the superhero to save us all from. Here is the conversation that followed.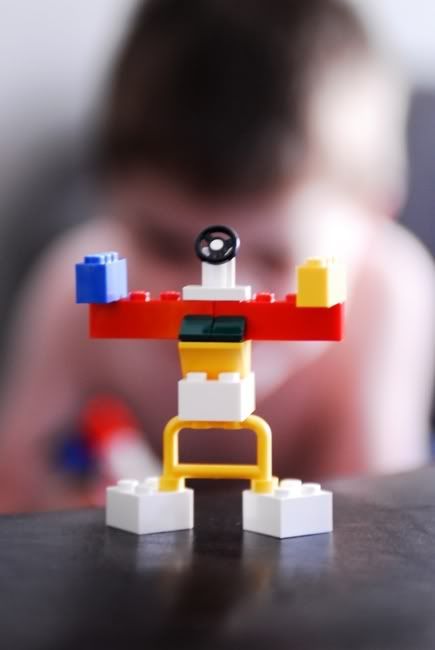 Me: "Here Joth, I finished the monster."
Joth: "Oh wow Mom! He's SUPER!"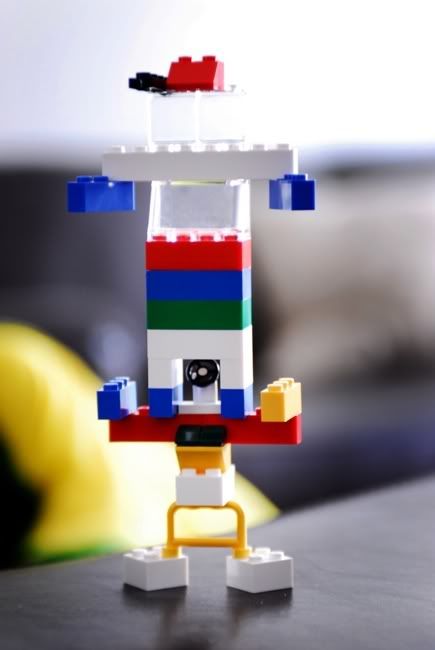 Just like that...a little Lego magic and I get the word "super" out of him.
Even Emm got in on the action...making of course...a baby.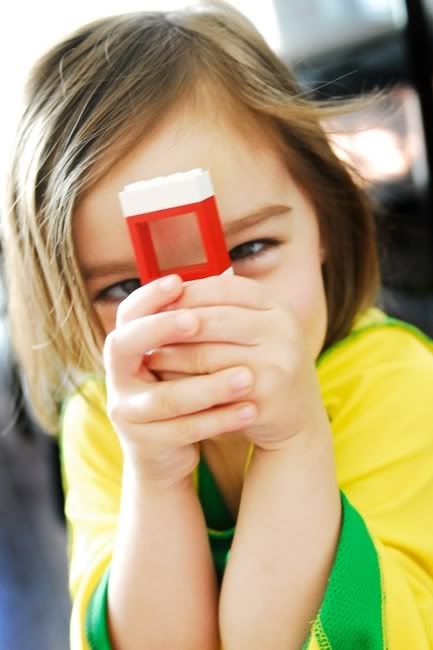 Emm: "It's a baaaaybeeee!"