Family night is pretty much my favorite night of the week. I love the excuse to just stay home and spend time with the people who mean the most to me. Nothing trumps family night. No work is scheduled, no plans with friends or colleagues, it is just us, our little family.

While our religion is a big encourager of Family Night or "Family Home Evening ", I think any family can benefit from such a beautiful time.

My kids love the one on one attention. They love the last minute 'fake' family nights where we end up playing at McDonald's or Ikea, or a walk around the neighborhood pulling the wagon or holding hands in a train or riding bikes. They love sitting down for a special dinner at the restaurant while we talk and laugh and focus on each other.
Sometimes, like this night, we talk about our heroes from the scriptures. This particular night it was all about
Captain Moroni
. Pretty hunky if I do say so myself. Plus, any man who loves his family and people as much as he did is okay in my book.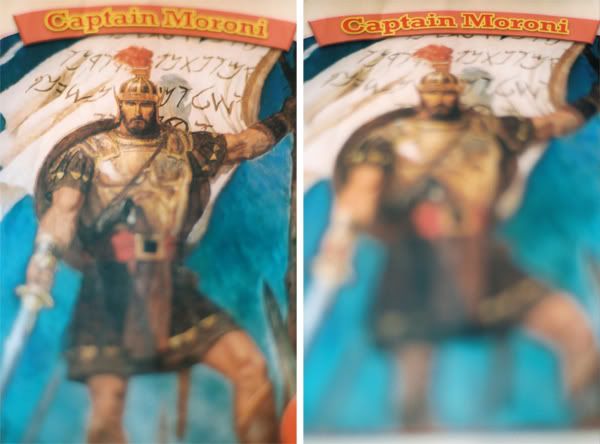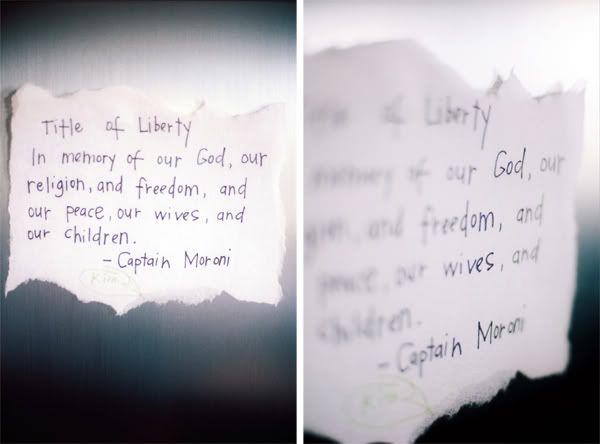 Shot on a Nikon F100, 50mm 1.4 lens at f/1.4-2.8 on Fuji Superia 800 Consumer Film and processed and scanned at Walgreen's One Hour Photo
While I have put a huge emphasis on Family Home Evening in past years, this year it is my goal to make it even more special. My hope is to sit down to a real meal each week, look my children in the eyes more, laugh more, smile more, create more memories and document these nights through film more often.

Do you have Family Night? What are some of your favorite Family Night activities? I am looking for some good ideas for the upcoming year. If you don't have Family Night, you totally should.