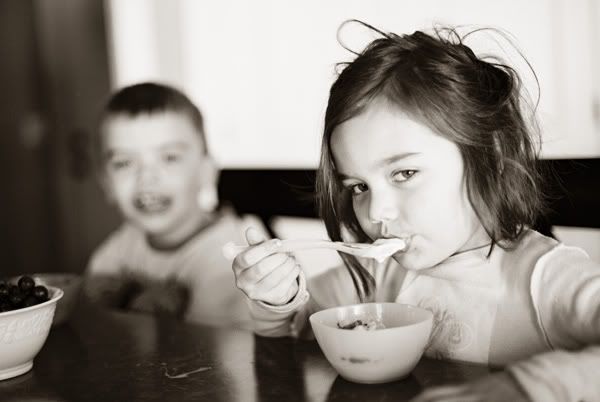 Pajamas on inside out.
Hair all askew.
Milk all over the table.
Cereal in bowls, slurp, slurp, slurp.

Oh, and then there are the kids....

:)

All the while, baby crawls around on the floor.

These are the mornings I crave never end. That they never grow out of wanting to sit together, and have breakfast, and talk. A nice slow pace. Thankful for this summer to soak it up before J-dawg goes to school full time, and our mornings turn into, well, something else.