March 2008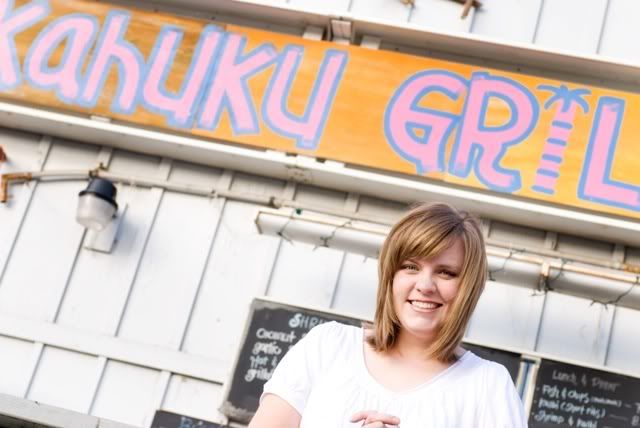 WOW, here I am...almost four months pregnant and my hair...holy shortness.
Holls
and I ate at this grill a few times. It was right near our hotel. The food was pretty yummy...everything except: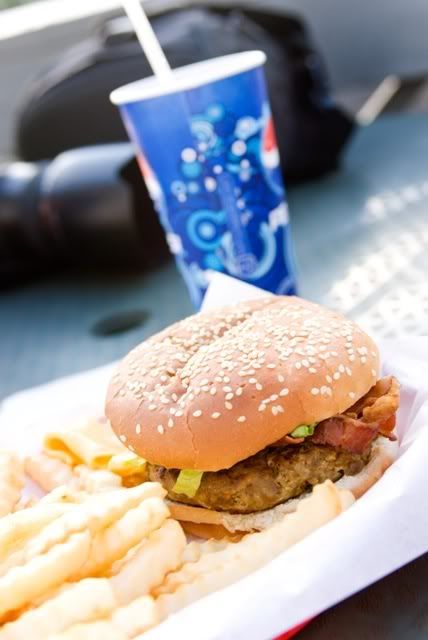 Mine and Holly's disdain for the Kraft cheese slices on the burgers. They burgers were interesting. Kind of like meat loaf burgers. Not sure...but food was food at that point.
Holly donning a beautiful hat. I believe this was from the "Tongan Islands". It has been five months though, I might be wrong.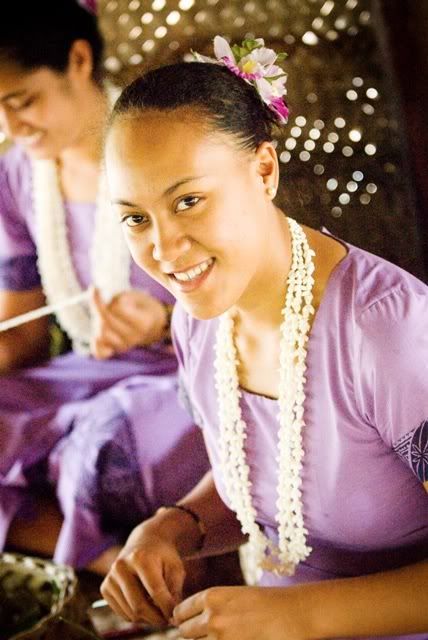 This beautiful lady taught us how to weave.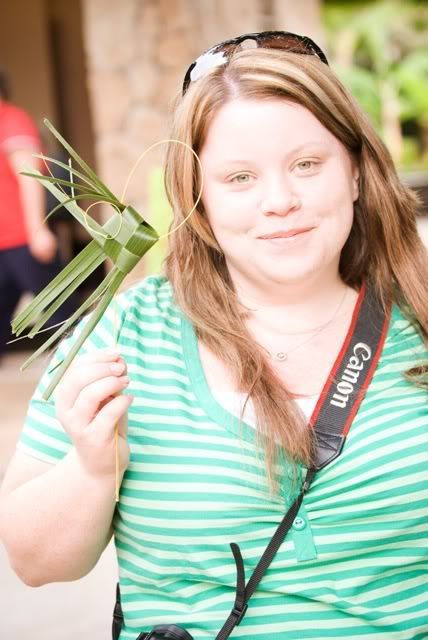 You can't really tell what it is, but it was a fish and pole.
The shows at the Luau were awesome.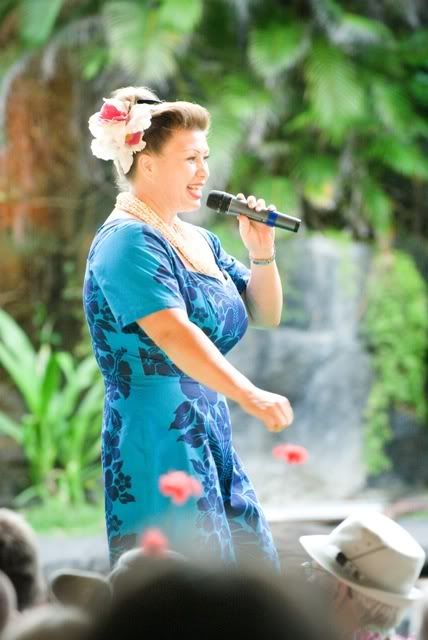 And the pig? Really neat to learn about.
Although...it looked too much like a pig for my taste to want to eat it.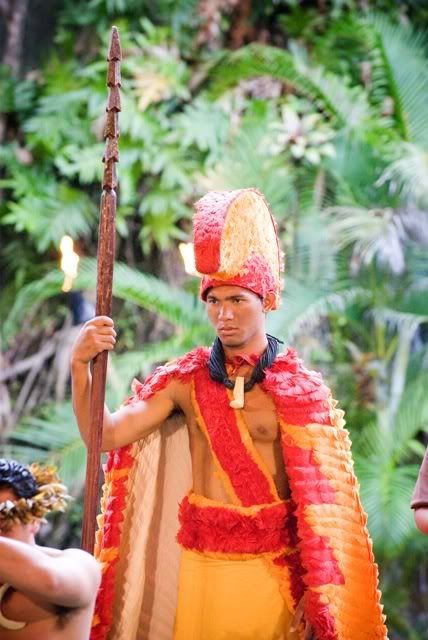 Beautiful costumes...and dancing.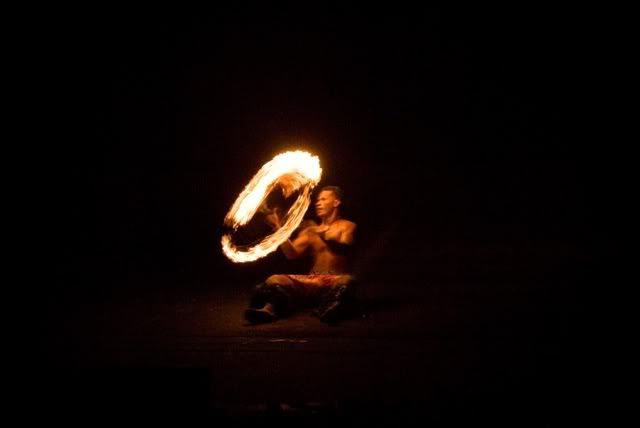 And at the show later that night, the fire dancers. This was really amazing. I remember being SUPER cold the entire time, wishing I had brought a sweater.