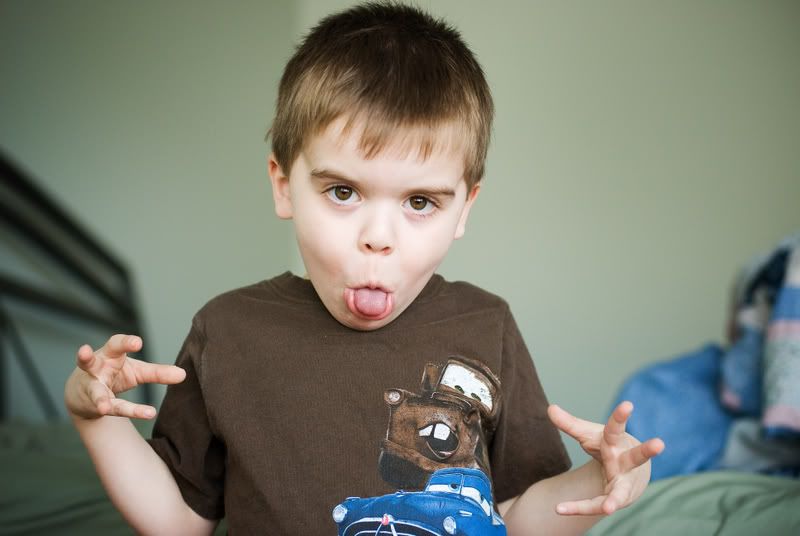 True story:
Riding home from dinner tonight, I was sitting in the backseat with Jothan. Over the radio airwaves we hear this song of little kids singing about Gordon B. Hinckley.
Me: "Hey Joth, do you hear that song on the radio? They are singing about Gordon B. Hinckley."
Joth: Listening intently. "Oh ya Mom they are!"
Me: "You know that Gordon B. Hinckley died and went to live with Heavenly Father and Jesus, right?"
Joth: "Ya Mom, now there is another Gordon, named Thomas!"
Leave it to my little four year old to recognize that A: We have a new "Gordon" (prophet) and B: That in the show Thomas and His Friends (You know which Thomas I speak of...) There is an engine named Gordon, and an engine named Thomas. I would have never put those two together.
Little Man, you totally RAWK, I love you so much!