Thrilled would perfectly describe how I felt when I was asked to tell you about the new
City Creek Center
in downtown Salt Lake City. Flavio and I have been heading down to the new area since Deseret Book and the Blue Lemon opened last year. I adore eating at the Blue Lemon for lunch or date night and take anyone I can for any special opportunity.
City Creek Center will hold a Charity/Preview Gala on Wednesday, March 21, the day before City Creek Center opens, from 6:30 p.m. to 9:30 p.m. I can't help but think how awesome this center will be for our city, and people, there is going to be a Tiffany & Co. Utah is getting all grown up. I am stoked. Now, to convince Flavio I need a gift from Tiffany & Co. this year for our anniversary. (*Hint*)
Adult tickets are $50, but each person will receive a $20 VISA card for ticket purchase. Each ticket purchaser will also receive deals at the shops, along with being one of the first to shop at City Creek Center before it even opens.
The night will include complimentary parking, continuous entertainment, food and refreshments throughout the center and shopping throughout the evening.
I think the most amazing thing about this night is that all of the proceeds are going to benefit people and animals in need in our city. City Creek Center Charity Gala will 100% benefit local charities, including The Road Home, Ballet West, Junior League of Salt Lake City and Utah's Hogle Zoo.
Information about this event, as well as how to purchase tickets can be found at City Creek Center's website http://www.shopcitycreekcenter.com/charityevent.asp.
I have been so excited to share this night with you, and I hope beyond hope to see you there, that I went and photographed a few of my favorite things about City Creek Center. Enjoy: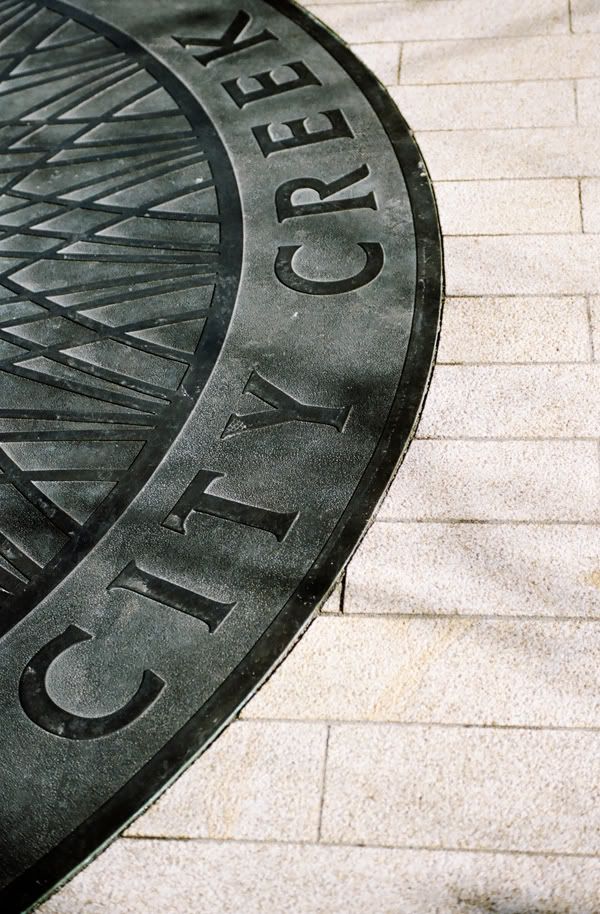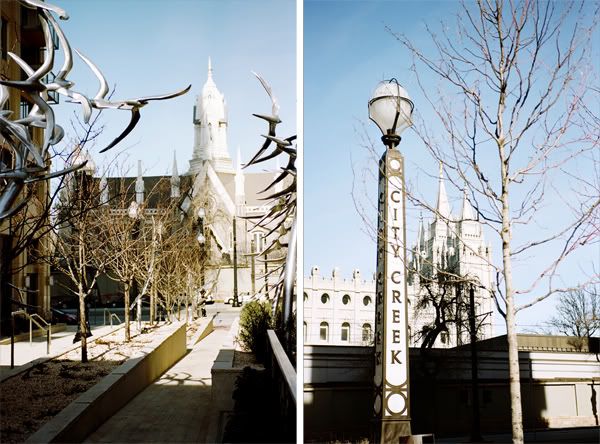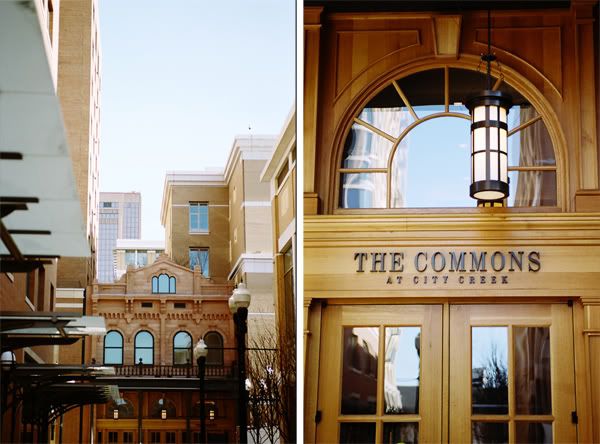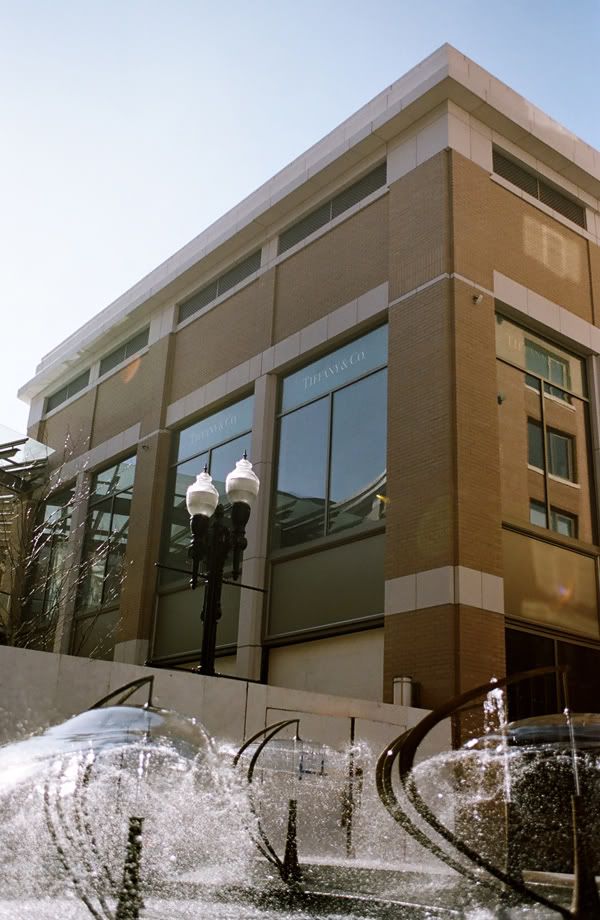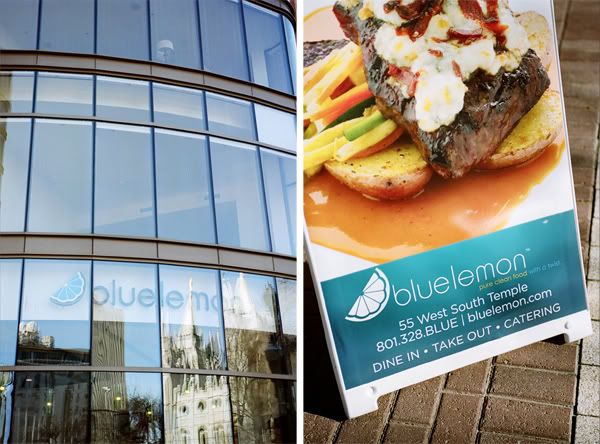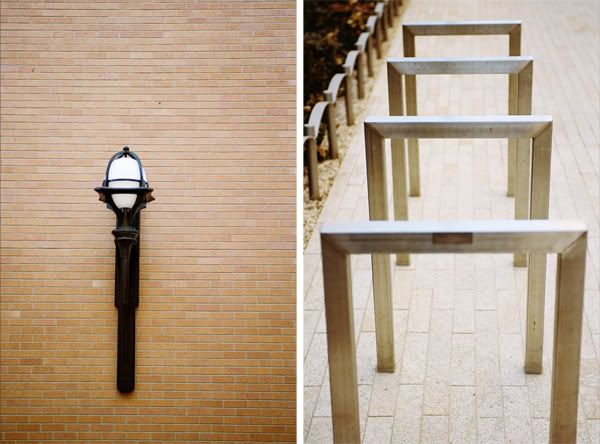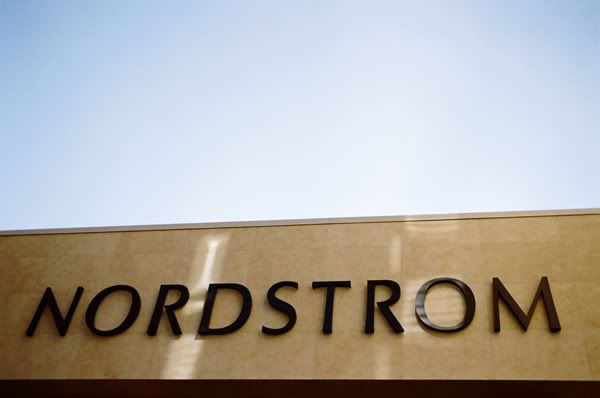 More information about the Gala Benefit:

CITY CREEK CENTER TO HOST "SNEAK PEEK" GALA BENEFITING FOUR LOCAL CHARITIES

SALT LAKE CITY — City Creek Center, the new shopping and dining destination rising in the heart of downtown Salt Lake City, will host an exclusive charity gala and shopping event on March 21, 2012, from 6:30 pm to 9:30 pm, the night before the center's official grand opening. Tickets are now on sale, benefiting four local charities.

The approximately 700,000-square-foot shopping center, with nearly 80 stores and restaurants, will host an evening filled with live entertainment, food and drink crafted from local ingredients, and an opportunity to shop and preview the center's stores, which will open for the event.

"The gala is an exciting opportunity to experience City Creek Center for the first time and also support local charities that are important to the community," said Linda Wardell, City Creek Center general manager. "One hundred percent of the ticket price will go to these deserving charities to help accomplish their missions."

Tickets can be purchased for $50 directly from the benefiting charities, which include the following:

Ballet West
Ballet West ranks among the top professional ballet companies in America, with 36 company members, 10 second company members and a thriving Academy that trains dancers of all ages. Each year Ballet West's extensive community outreach and education programs serve over 100,000 Utah students, teachers and special needs individuals, free of charge, as a part of its commitment to the people of Utah. These efforts are supported, to a large degree, by the generous contributions of individuals. Established in Salt Lake City in 1963, Ballet West boasts a rich and varied repertoire with elegant and versatile artists and has become an American pioneer in the world of dance. Visit www.balletwest.org.

The Road Home
The Road Home is a private non-profit social service agency whose mission is to help people step out of homelessness and back into our community. On any given day in Salt Lake County, Utah, The Road Home provides emergency shelter for 700 people, gives emergency assistance to 150 people, and case manages nearly 500 households in housing throughout the community. The Road Home administers more than $400,000 in tenant based rental assistance annually, manages 26 transitional housing units, and operates Palmer Court, 201 units of permanent supportive housing for families and individuals experiencing chronic homelessness. Visitwww.theroadhome.org.

Utah's Hogle Zoo
Established in 1931 and located at the mouth of Emigration Canyon, Utah's Hogle Zoo is open all year and is one of the most visited attractions in Utah. With natural terrain that covers 42 acres of tree-lined pathways, visitors can view more than 800 animals. New in 2012 is Rocky Shores. Reflecting the look and feel of historic Cannery Row on the northern California coast, Rocky Shores features expansive new homes including an underwater viewing for bears, sea lions and harbor seals. Other animals include river otters and bald eagles. Also visit Asian Highlands, a re-creation of a Himalayan village featuring five endangered Asian cat species, and Elephant Encounter which spotlights African elephants and white rhinoceros. Hogle Zoo's mission is to nurture respect and appreciation for the natural world by providing diverse educational, recreational, and conservation opportunities. This is accomplished through imaginative exhibits and programs, professional animal care, and a commitment to excellence. For more information, visit www.hoglezoo.org.

The Junior League of Salt Lake City
Serving the Salt Lake community since 1931, the Junior League of Salt Lake City is a charitable organization of women committed to promoting volunteerism, developing the potential of women and improving the community. Since 1990, the League has been involved in critical issues facing the environment, women and substance abuse, mentally ill adults and health care issues. The League is comprised of more than 550 women, including career women, working mothers, stay-at-home moms and full-time and part-time volunteers. Visit www.jlslc.org.

About City Creek Center
City Creek Center opens March 22, 2012 at 10 a.m. Bordered by South Temple, 100 South, West Temple and State Street, the center is located in the heart of downtown Salt Lake City, just blocks from I-15 and I-80, and a 10-minute drive from Salt Lake City International Airport. The centerpiece of a sustainably designed urban community, City Creek Center features a unique shopping environment with a retractable roof, a creek winding through the property, a pedestrian skybridge and more. Anchored by Macy's and Nordstrom, this world-class fashion and dining destination will offer approximately 80 stores and restaurants in a casual, walkable environment. Visit www.ShopCityCreekCenter.com.

CONTACT:


Leigh Dethman, Intrepid, 801.481.9482, ldethman@intrepidagency.com
**Disclaimer: I was given two tickets to attend the City Creek Center Sneak Peek Gala in return for writing this post. However, my love of the beauty of the new shopping area, as well as the views, restaurants, and stores are all my own.**
**Get geeky: All photos shot on a Nikon N80 with a 28-70 mm lens at 50mm at f4 on Kodak Portra 160 Film. **