With all the illness in our family the past month, and all the luscious snowstorms we have had, poor J-Man has been dying to get outside and play in it. And on New Years he did!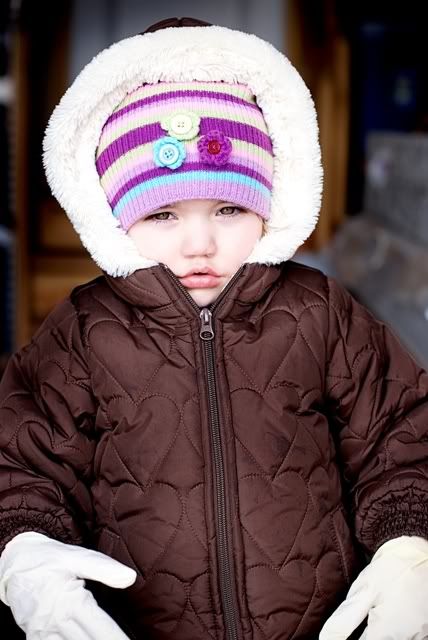 Memms was ALL stoked...we had one small hangup as she didn't have waterproof gloves in her size...so we improvised. We put some huge rubber gloves over her little knit ones.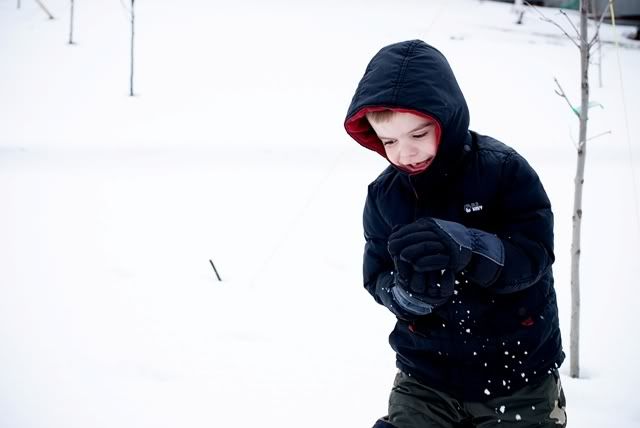 Bliss.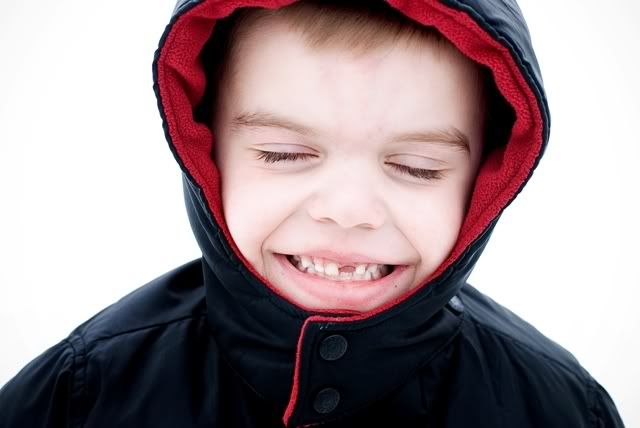 Memms on the other hand (literally) spent almost two hours sitting in her car seat, in the garage with the door open to the outside world. She didn't want to play in the snow and get her gloves wet...nor did she want to go inside. She was absolutely content to stay in the car and listen to daddy shovel the walks and big brother throw snowballs.

Sweet Innocence.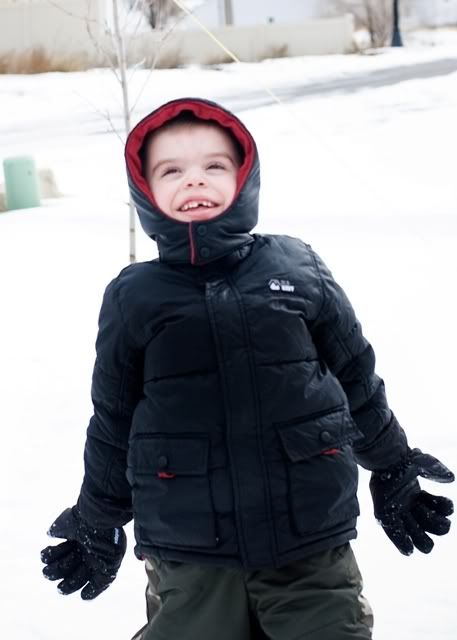 There is NOTHING better.