The dress. She only wore it once, I made the sleeves a wee bit small, and I felt terrible putting it on her again. If it warms up any, I will take a few of her in it. Although the first wearing had it covered in boogies. Hott right?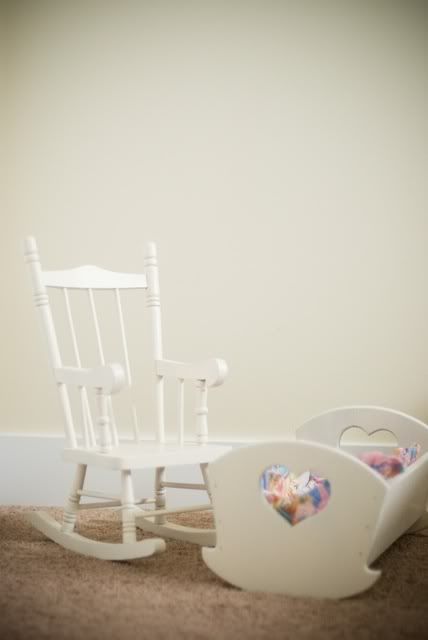 The Savers finds. YES. Love me that Savers. Hubby and I did a team effort and painted and created to make these little doll lovies.
They were a hit. She has to have her baby in them every night. She loves them and her baby loves them. What a wonderful Christmas present.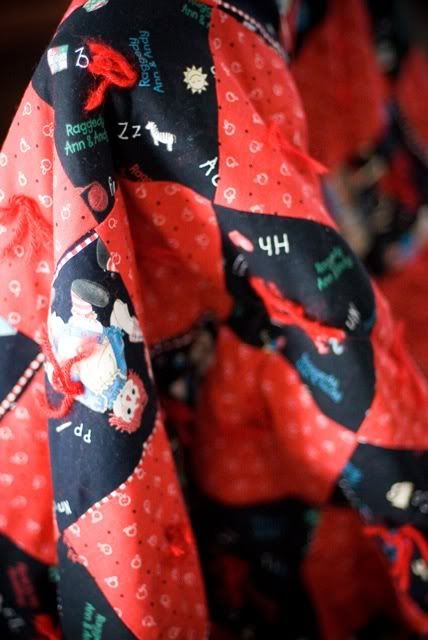 A new quilt. J-Man and Memms were both thrilled when this was complete. My darling Mom gave me the fabric. I was suppose to make a dress out of them for Memm, but the pattern was TOO freaking hard for me and a little out of date (love you mom...the patterns were for my teenage sisters...) but I came up the the brilliant plan of making this quilt. It is beautiful, and we all love curling up in it and thinking about Grandma Fur-Face.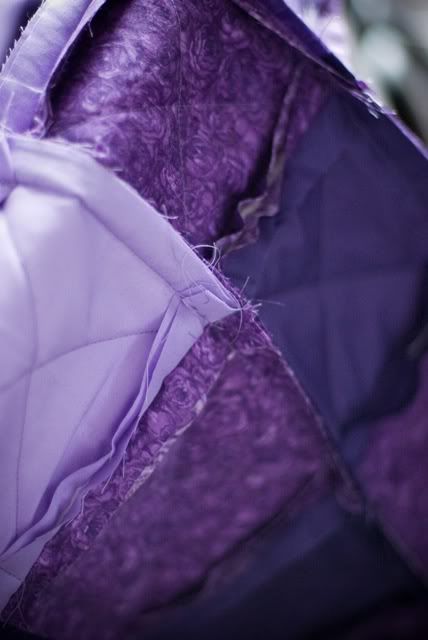 And this lovely. A rag quilt. I am trying to decide if I can part with it once it is complete. I was making it for someone special but I might be too selfish to give it up. Eek. Ever had that problem?
Loving my "vacation" from work. Getting so many little projects complete and resting my mind and soul. Couldn't ask for anything better. :)