This morning I board a plane that will fly me to a beautiful place. A place I have wanted to visit for the past few years of my life. This trip was last minute and kind of just fell into my lap as an answer to prayers, and desperation. I owe a huge thank you to
Casey
, and mostly to
Shelley
, and of course a thank you to
Today's Mama
for making this all possible. I feel so blessed to be able to fly to North Carolina to
The Outerbanks
to attend the
Click Blogger Retreat
.
As part of this retreat/conference
MeRa Koh
asked us to take portraits of ourselves.
This. Was. Hard.
It was at times, horrific.
It was extremely painful.
This is what I ended up with: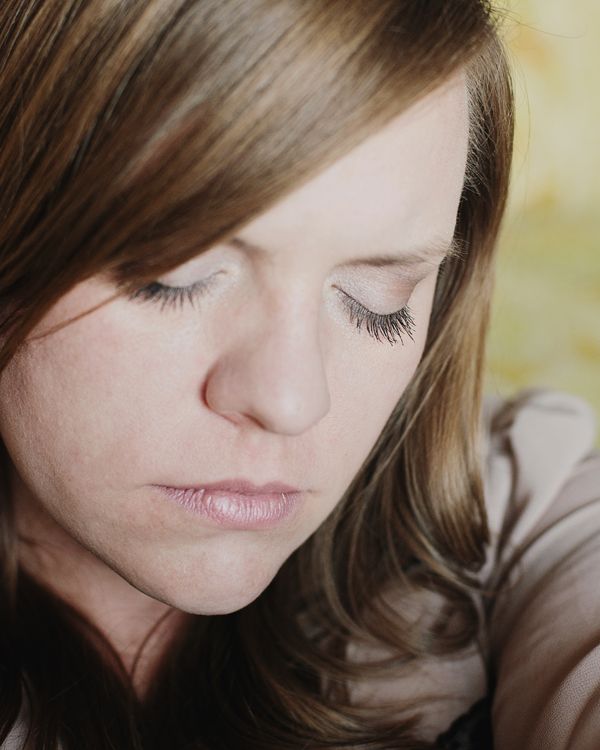 So many emotions flooded through me as I took photos of myself. I took smiling ones, laughing ones, serious ones, and it came down to this one. Somewhat sad, and pain-filled.
I hate that I am still sad and full of pain at times. It is something I try so hard to push back and not let eat away at me, but that part of me is so very real, and gnawing all at once. Some days this pain keeps me in my bed, or on the couch hiding under a blanket, because I am anxious that it is winning.
Currently it stems from the last two and a half horrible years of struggle and triumph. Some of it comes from a deep desire to continue on a path that I cannot go down alone, a path that both frustrates me and angers me and eats away at me almost every single day of my life.
Sometimes I wonder what it is like to live without extreme marriage difficulties, or depression, or anxiety. Sometimes I wonder how I would feel with a different life. It is, of course, always easier to see the grass greener on the other side, but then again, sometimes I get sick of throwing the horse shit onto my grass hoping it is going to get greener eventually. Guess what? Shit stinks. I am knee deep in it, and that is rough.
What if I never had to feel the pain of losing a pregnancy?
Or a child I was a foster mother to?
What if my marriage never tipped the scale toward a divorce?
What if I had an amazing metabolism?
What if my husband wanted another child as much as I desperately want one each and every single day of my life?
I know, I know I should be over all of it, some days I am just not. The emotions that were brought up while taking this photo were amazingly difficult. The emotions are not all bad though. They are cleansing and I am working my way through them. Slowly.
Thanks
MeRa Koh
.
I think.