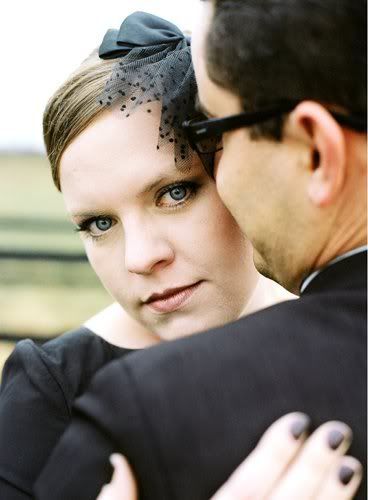 Photo by my beautiful friend
Sharon Johnson
. I am SO jealous of her stunning blog. Sigh.
Guest posting this week over at
The R House
. Have you seen Lindsey's new blog as well? I really need to get on the bandwagon. Anyway, thank you Lindsey for the opportunity to share my story. It has needed to be shared for a very long time, and I am grateful it is now out in the open to hopefully help others through similar situations.
August 15, 2005
What a busy past few weeks it has been in our family. Really, I don't know where to even begin, but I will try. On Thursday, August 4 I got a phone call from our caseworker Kate. I called her back and she said she needed to meet with us as soon as possible. Flavio was already at work for the day and after talking with another caseworker, they made it clear that they needed to meet with us THAT day. So, I called Flavio at work, told him what was going on and he made plans to leave work early so we could meet with some of the caseworkers at our agency. Neither one of us had any idea what this meeting could be about. The moment we found out we were expecting, we called our caseworker and they put our file on a permanent hold, so there was really no way this could be about an adoption. We couldn't be getting a baby, could we?
We went into the meeting, there was some chitchat, they asked how we were doing, how I was feeling, how the baby was doing. Then, they asked if we liked surprises. We answered, "Of course, we LOVE surprises!"

A little bit of back-story; our adoption file had been put on hold. However, somewhere along the line someone had neglected to take our online profile offline. There was a birth mother in another state who saw our profile and felt strongly that our family was meant to have her baby. Her caseworker called ours, and our worker told her worker that we were on a permanent hold because we had been able to get pregnant. This birth mother's worker did not know what to do, so he went back to the birth mother and told her about the situation. She went home and prayed and prayed and again, felt the confirmation that her baby was meant to come to our family. She was so worried that WE wouldn't want her baby. So, the plan was set, we were called and immediately Flavio and I began bawling and felt the spirit confirm that this was our baby. We immediately said, "YES!" There were so many reasons why this felt so incredibly right. For one, we felt deeply in our hearts the spirit confirming to us that this little boy was our child. About two months ago Flavio had a dream that we were having twins. I remember waking up to him telling me about the dream. He said, "I saw two babies!" They were on a blanket lying side by side. One was a boy and one was a girl, but the weird thing was one of them was bigger than the other. I scoffed at him and said, "Duh honey, that can't be twins! Twins are the same size and usually aren't that much bigger than the other." So, I dismissed it as one of those weird dreams we have nightly that usually mean nothing than our subconscious playing tricks with us. I dismissed it again after my first appointment with the doctor and only seeing one baby in the ultrasound.

However, on August 4, it seemed almost as if this dream was coming true. There were other slight confirmations for us as well, that are pointing us to the direction that this is so very right. I know with all of my heart that this is right for our family. I feel so strongly this baby is meant to come to us.
Baby is due on September 5, 2005. It is a boy. He is half Hispanic half Caucasian just like our little babies. We love our birth mother *Norah so very much. We have done so much to prepare for this little one, and we have written Norah a few times already. We feel she is very frightened. It is almost as if making this decision and us knowing he is coming have done a number on her heart. She talked about this situation, and how she felt she was relying on everyone else's testimony about it, but her own. She took a step back and decided to take some more time to think about things just to be sure of her decisions.
This has been really hard for us. We want so much for Norah to be happy and to feel peace in her decisions. We love her so very much. We also want so very much for this little boy to come to our family. We are so ready for him, and feel like he will come to us. We are praying so very hard for our Norah at this time.



August 22, 2005


Wow, it is amazing how much life can change in just eighteen little days. I don't even know how to begin this journal entry other than the knowledge that Heavenly Father knows us and loves us and He gives us certain trials for a reason.


We got a call from our caseworker today. She told us that the reason we haven't heard from Norah is because she and her fiancé have decided not to place the baby with us, but have decided, instead to parent him.

This day has been a very difficult one. Really, I don't know what to think or how to feel, but all I know is that I have to have faith that this is all part of the plan and that someday we may learn why all of this had to happen. It just hurts so much. It is such a heavy loss; it feels like a part of me has died. Like someone has died. It feels like a miscarriage, but worse. I guess it feels worse because we won't have this little baby ever. Oh how I was prepared for him. How excited we were to have this little boy join our family. How much joy we felt over Norah choosing us and trusting us to be his mom and dad.
I pray that Norah will have peace in her decisions; I pray that this little boy will have the most wonderful life with his mother and his new father. I want him to always be happy and to know just how much his mother loves him, and even though he may never know, how much two parents many miles away loved him and still love him.

Hopefully, with time Flavio and I can heal from this. Hopefully, somewhere down the road we too, can be blessed with more children. What an experience this has been. I just pray it will make us stronger. I really don't know what to say right now. I am just so weak from crying, my head aches from the shuddering tears. I had to take everything back to the store that we bought for this baby. How I ache from having to do this. I am off to box up all of the tiny clothes because my heart hurt too much to see them.



October 26, 2005
Peace Comes
Norah had her baby the end of September. She ended up being a few weeks overdue. She and her fiancé are planning on getting married soon, and hope to be able to be sealed to their little boy in the temple someday down the road. We sent her a small package with a blanket I had made for her and a matching one for the baby. What was I to do with them? They were made for them. Flavio and I have been struggling to come to grips with they "whys" of this situation. I think what has been so hard for us is the confusion of feeling like this baby was our baby, and then the hurt of him not coming and trying to understand it all. There have been so many tears and so many prayers for peace and understanding. Having felt so many feelings of loss over this failed placement have left our hearts heavy. It feels like a death. It has been a grievous pain that has been hard to overcome. I feel like a huge relief came on Sunday. I feel like I finally got an answer of some sort. Something I was sure would not come in this lifetime, but one that will help us to get through this lifetime. The opening Hymn in Sacrament meeting was "Our Savior's Love" and it was during this Hymn that I felt the confirming hand of love from my Heavenly Father, as He spoke to me in the second verse the words: "We are bound to him by loving ties."


Maybe this little boy was suppose to come to be a part of our family, to be sealed to us, to be ours…forever. Perhaps, for whatever reason that couldn't happen, but through the love of our Savior, and through the gospel, we are bound to this baby through loving ties. Because we loved this baby so very much and because, in some ways he is ours, we will forever be tied through him by this love.
This was an amazing experience. I feel as though a gigantic weight has been lifted from my heart and my shoulders. I cried through the meeting, tears of comfort and peace flowed. I feel like I have understanding and I can breathe again. I know I will NEVER forget this little boy. Never. However, I finally feel like I can move on from this experience and find new joy and new hope.

Present Day
In January 2008 we got an email from Norah. She was very sad and dealing with a great weight on her heart. She was questioning a lot of decisions she had made in her life, one of which was that she made a mistake in not placing this little boy with us. We were in a tough spot and not sure what to say. We had been emailing with Norah off and on after we found we had a mutual friend with Norah, her visiting teaching companion. Even though Norah lived many states away at a time when adoptions weren't as open as they are presently, after our friend came to about a year after Norah's baby was born, we were able to send a small gift home with our friend for Norah and for the baby. This began a phone relationship and an emailing relationship. This email was particularly hard for us to read. We weren't sure what to say to her to comfort her, or to comfort us in a wound that felt was being ripped open again. We decided that honesty was the best thing in this situation, and even though it was hard to say, "We would still love to be the parents of this little boy if that is ever something you consider." We still said it. Even though we once again, did not end up being the parents to this little boy, were able to help Norah through a difficult time and we remain friends to this day. We are even friends on Facebook and she is expecting her third baby any day now.

We have learned so much from this experience. This little boy is so happy and so big! He is in school and thriving and he has two loving parents. We have been blessed with two more beautiful children and even though it is still painful to think of what might have been, we are able to find happiness and joy in this trial of our hearts. Time does heal, maybe not completely, but it lessens the pain, it dulls the terror to the point hope can build up once again.

*Name has been changed.