I was thrilled when
Fresh Produce
emailed me and asked me to review their fun and juicy clothing on my blog. As you know, or maybe not, in the past year I have lost 35 lbs. It has been a very long and slow journey, but one that has made me appreciate myself more. What better way to celebrate such a loss than with new clothing?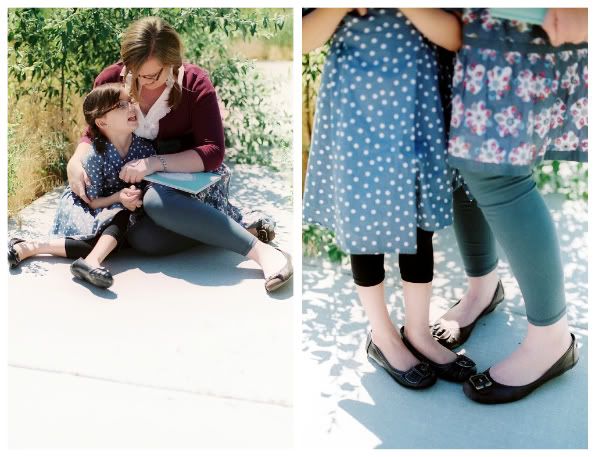 Basic Legging in Oyster
I think these leggings may be my new favorite. I have slipped them on under skirts, just like in the photo above. I have paired them with long shirtdresses and even tunics. In fact, as I write this, I am wearing them. I am not a legging lover by nature, but these leggings are so soft, and they pull my fat in, especially around my tummy and my 'muffin top'. They aren't constrictive at all, and they aren't your usual legging that falls down. I truly love them.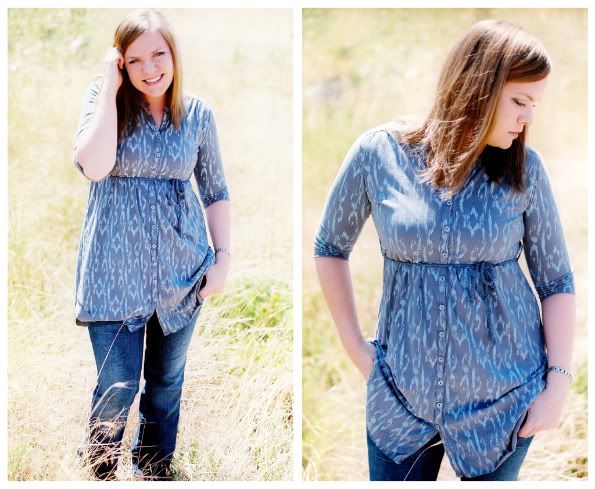 Bali Shine On Shirtdress in Oyster
I am going to be honest and say that when I first saw the Bali Shine on Shirtdress, I didn't like it at all. It just isn't my 'style'. I tried it on and still felt a little uncomfortable. However, it wasn't until I got the photos back that I realized how adorable it actually is on me, and quite flattering as well. It is comfy and breezy and looks cute paired with a pair of jeans or leggings. Perfect for lounging or a fun night out.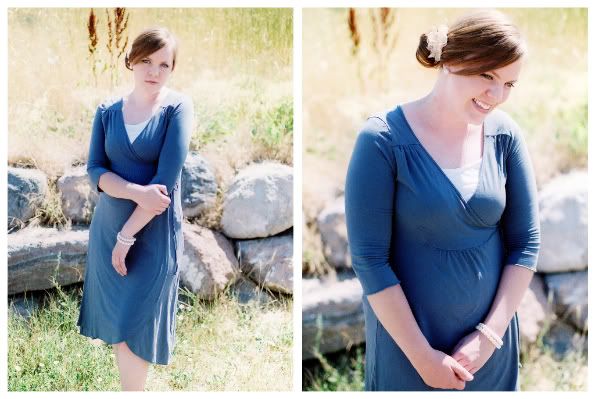 Wrap Me Up Dress in Oyster
I was thrilled when I got to try the Wrap Me Up Dress. It is probably one of my favorite pieces in the collection. The fabric on this dress is amazing. It is a mix of rayon and lycra with stretch in all the right places. I can tell that it will wash well, and will resist piling, something I look for when I buy clothing like this, I want it to last and get better with age...kind of like me. I love the 3/4 length sleeves that help hide my arms which I feel are still a little too big. I love the details on the shoulders and the pleating under the bust. There is a side seam so that when you are wrestling kids you aren't showing the world your goods. I like that. It is a great dress that can be dressed up for church or a wedding, or dressed down for lounging at home reading a book, or hitting the beach.
While I was sent things in Oyster per my request since I look better in blues and grays, there are SO many fun and bright choices on their website. I love the beachy colors especially the teals. Go and check them out and experience them for yourself. I suggest picking up a pair of the leggings, you may be like me and never take them off.
Fresh Produce
now ships to over 200 countries worldwide. Hear that my Brazilian friends? Check out some of their other adorable lines:
Daytime Dresses
Party Dresses
Tunics
Capris
Cardigans
**Disclaimer: I was asked by Fresh Produce to review their clothing, but as always, my mom taught me not to lie, so therefore I am telling you my honest opinion of their clothing, which, I did. **