Lindsey checking out some glittery glass beads.

As part of our audition for SassyScoops
(you may have seen our ridiculous audition videos
here
and
here
), Kimsey (Kim + Lindsey) headed to her favorite local bead shop, Beaded Puma.
Beaded Puma
holds a special place in our hearts, as they helped
the r house couture
get well-stocked and taught us the basics of beading when r little shop was in the infant stage. They continue to offer endless support, answer questions and welcome us (and everyone!) as family when we walk in the doors.
Margo, Owner of Beaded Puma
Margo and her husband Ray are the owners of Beaded Puma which has been around in one way or another since 1993.
Margo opened Beaded Puma to help her sister (who loved beads) work through "a frumpy mood." They later learned that this "frumpy mood" was leukemia which took her life 2 years later. By then, Margo was in love with beads and stayed in the business.
We were dying to know about the name "Beaded Puma."
The name was inspired by one of Ray and Margo's treasures, this hand beaded Huichol (an Indian tribe in Mexico) puma head.
If you are looking for beads--anything from pearls to garnet to jade--at a great price with a knowledgeable and approachable staff that
seriously
treats you like family, then you are looking for Margo and Ray of Beaded Puma.
(Kimsey witnessed this family treatment first-hand during our review, as a widowed man approached Margo and asked if he could get a deal on two lapis beads that he wanted to purchase to make a memorial piece for his wife. Of course she said yes. Kim cried.)
Beaded Puma
1227 E 3300 S # G
Salt Lake City, UT 84106-3078
(801) 466-5607
Let us give you a tour of this beloved shop.

In this video Kimsey gives a tour of Beaded Puma including their favorite parts and first impressions.

If you are serious about color and selection, you will love Beaded Puma. Just look at this variety and
please
, allow your heart to go pitter-patter with all the color!
Pre-World War II Vintage Glass Beads
Precious and Semo-Precious Genuine Stones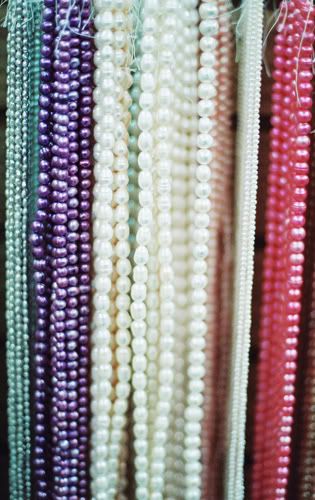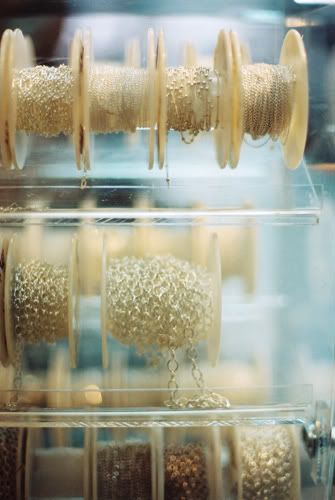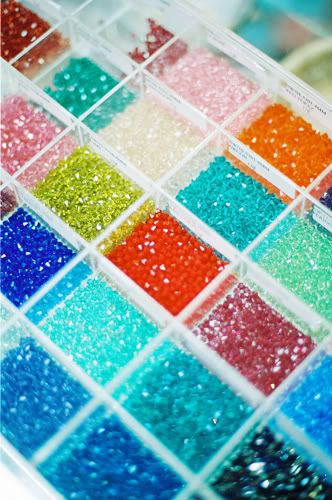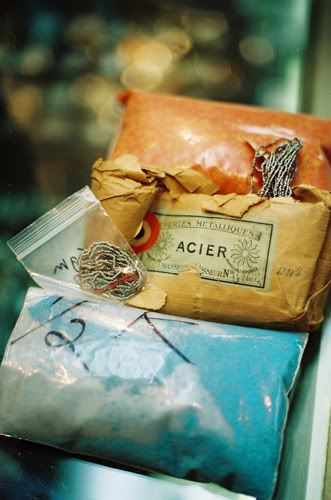 Turn of the Century size 22 seed and steel beads (haven't made them since 1900) from France.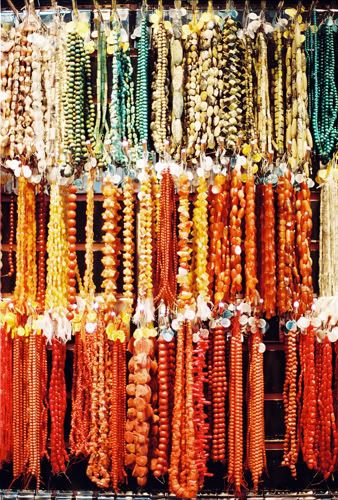 Margo's Favorite (and every girl's!): Diamonds
Precious and Semi-Precious Stones
Margo is passionate about jewelry and wants to share her passion with you.
She offers classes in the shop every Saturday! (80's references, shout outs to the pioneers and dry humor are thrown in by Margo for free.)
In this video, Margo shares how her passion for jewelry is rooted in being an accessory junkie! She also talks about the basic beading and stringing classes she offers in the shop every Saturday morning at 10:15am.
Here's The Scoop on The Puma: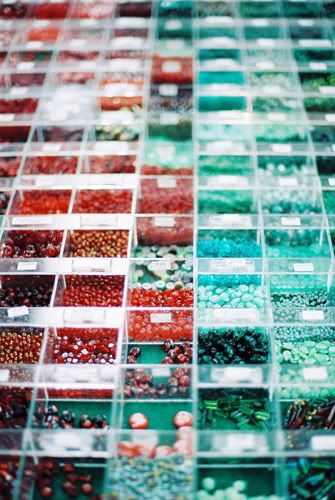 What was your first impression?
Very clean and well organized store. The set up and displays only invite you in further to experience every thing they have to offer.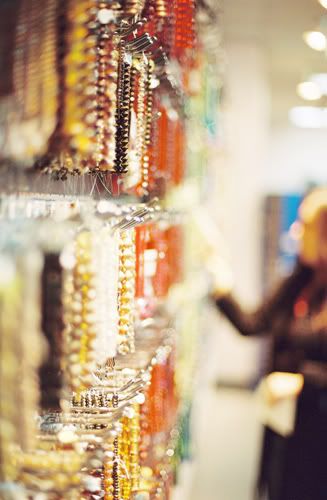 What did you like the most?
The bead strands. I love to run my hands through them, listen to the clinking and the tapping, it makes me want to buy all of them!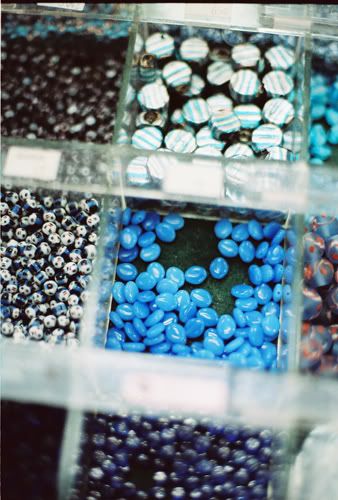 The open case in the middle of the store holds individual beads that you can manipulate and even smell! We wish the lighting was a little better over this area so you can see every sparkle that each bead boasts.
What didn't you like?
The lighting over the open case beads could be a little better, and it is devastating to travel to The Puma and not have Ray there. We love Margo, but Ray, he just can't be beat.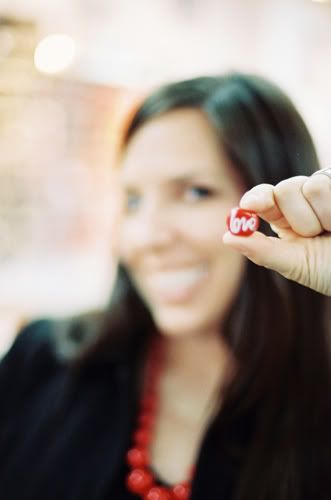 Would you refer a friend?
Most definitely. I already have, YOU!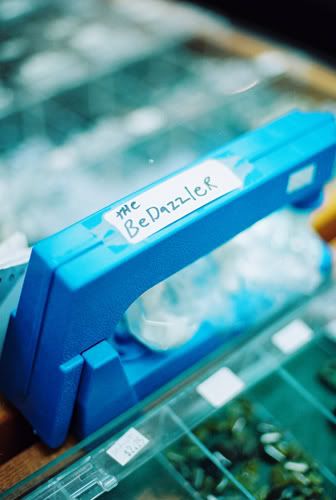 Best selection is right! They even have a BeDazzler!
If you could only send out one tweet about the business, what would you say?

For the best selection of beads and jewelry making supplies on the Wasatch Front, it is only Beaded Puma for me: 1227 E 3300 S #G
Our favorite part of Beaded Puma allows you to get your creativity on!
In the center of the shop are the open cases where you can handle the beads. The Puma offers this snazzy little trays to their shoppers as well. They trays help you organize your design, compare colors and keep track of what you like. This area ignites your creativity. We promise. (Plus, you can run everything by Margo--she will tell you if it's ugly or not.)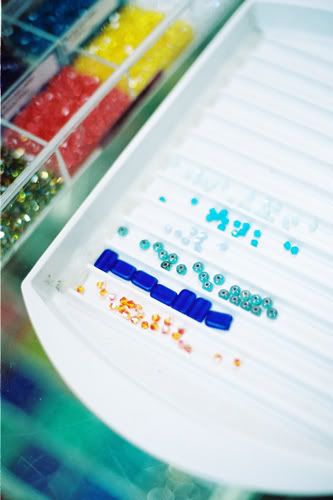 Margo invites you to tap into your creativity
--whether it be through beads or through smashing Coke bottles. (Isn't she a hoot?)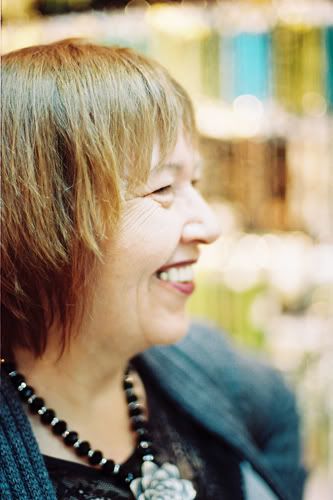 Disclaimer: No one was compensated for this post in any way.