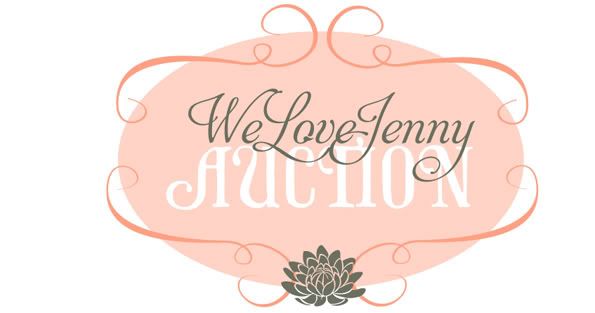 A few weeks ago I was on facebook when a dear friend of mine posted a link to an online auction in honor of
Jenny.
I, of course clicked and began to read. With tears streaming down my face I knew I had to act. I emailed the donation form and donated what I could. I got a prompt response back from my dear friend Emily (the one who had shared the link on facebook). I was surprised (but not so really because Em is amazing, in fact you can read about her amazingness
here
.) that she was in charge of such an enormously beautiful act of love and service to her friend.
Through the course of the last two weeks, I have watched this auction grow from a few items to nearly 50. I have seen it start with items for the D.C. area, and move into Utah and across the country. I have had people write on my facebook wall, "Hey Kim! I know Jenny, we went to college together, how can I help?"
Well, do you want to know how you can help? You can donate, bid on February 14, 2011, share the word on facebook, twitter, your own blogs. You can pray for Jenny and her family. There is so much you can do, so that is what this post is about. Just by doing that and I will give you the chance to win one of Emily's Little Claire de Lune: Lullabies on Harp CD's. This beautiful CD is guaranteed to help me be sleepy and to take my stress level from 10 to 0 by the time it is finished. The good thing about this opportunity? If you don't happen to win the giveaway, you can purchase one
here
for a STEAL and help benefit orphans in Bulgaria.
So, how can you enter:
1) Leave a comment here if you plan to donate OR bid on Jenny's auction on February 14, 2011.
4) Post to your blog about Jenny's auction, then leave a link to your post in the comment.
5) Share about this post anywhere, facebook, twitter, blogging.
That is up to 5 chances to win this beautiful harp CD. Please be sure to leave a separate comment for each entry.
I will choose a winner Thursday, February 3, 2011 at 6:00 p.m. MST.
***Disclaimer: I was not asked to, nor given anything for posting this blog post or giveaway. We should all do good things for others, I am just giving people the opportunity to do so. xoxo***