Be still my heart. The
Blue Lemon
is one of my favorite places to eat. It has been since I was happily introduced to them two years ago. Until now, the only way for me to enjoy it was to hop in my car and drive an hour and a half to get there. Believe me, their tomato bisque soup was worth every second of that car ride, and then this week I discovered there is one just 12 minutes from me.
12. Minutes. That is: 720 Seconds until I can have my mouth on some soup, or sweet potato fries, or the steak griller.
Do you understand the beauty of this?
To make my life even better, this past week I, along with a handful of other Utah bloggers, was invited to come and tour and taste, and be treated to the beauty that is their new downtown Salt Lake City, City Creek Location.
Their first restaurant is beautiful, but this time they may have outdone themselves.
(In the craziness of my week, I completely walked out the door without my camera, or my stack of business cards. The following photos are courtesy of Lindsey, Vanessa and Stephanie. Thank you for sharing guys.)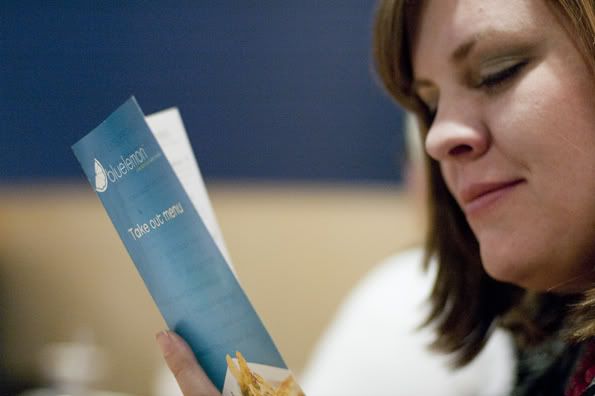 Me, deciding what to eat. This is hard in that EVERYTHING is good. I am being 100% truthful when I say you cannot order something bad off of this menu. If my tummy was big enough I would eat it all.
Me in awe over the 'not quite pebble' ice. Yummy.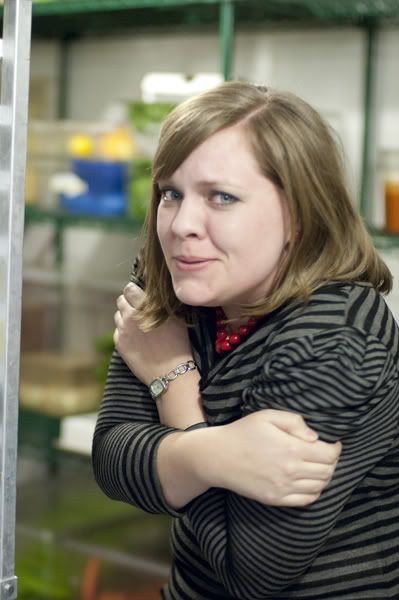 Me, being silly inside the walk in refrigerator. Loved being able to see the 'behind the scenes'. Everything is so clean and organized and fresh. Just what you like to see when you go out to eat.
Me, sitting next to Lindsey devouring my favorite dish on the menu.
Tomato Bisque Soup.
Stephanie and I both ordered the Blue Lemon Steak Griller. Bacon, Gorgonzola cheese, garlic mashed potatoes.
Heaven. Divinity. I am not sure what else I can say, other than I ate every bite. AMAZING.
The portion sizes are generous, yet not over the top.
I felt like I could finish my entire meal guilt free. I like that in a restaurant.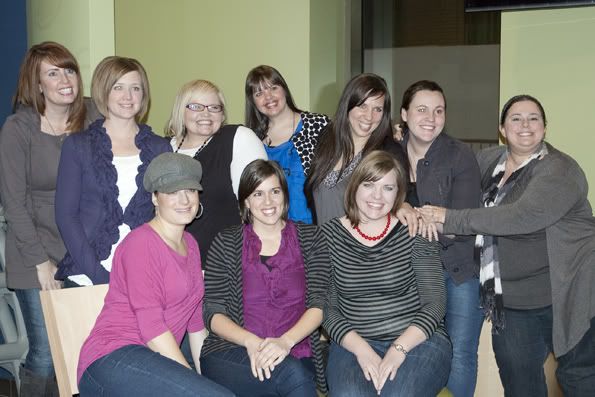 The lovely ladies from the evening. Me, with everyone's hands on my shoulder. I am truly loved. :)
The Blue Lemon folks have been generous enough to offer a coupon to my readers for the next week only! Be sure to copy the coupon now, as next Saturday it will be gone, gone, gone. (Only one per blog reader please. Let's be nice.)
Then leave a comment letting me know that you did so. Then you may copy and print off the following coupon.
***Coupon has been removed.***
Good at this location:
Salt Lake City:
801.328.BLUE (2583)
55 W South Temple, SLC, UT 84111