I thought I would resume the sharing of our vacation photos. These were all shot on a Nikon N80 with Fuji 400h. I am amazed at how much I have grown in photography in just the past three months. I am thankful for how confident film is making me. I do love these photos so very much. I was in the mood to play with the sun, and rimming. Very pleased with the results. (SO geek I know.)
Anyway, I loved it here. LOVED.
The Peter Whitmer Cabin
. This is where the
LDS
church was organized. The land and surrounding areas are so beautiful. Fields and trees as far as the eye can see. Breathtaking. My kids loved running around in the grass, the log fences were TDF. Sigh. I long to go back. I would move to upstate New York in an instant. Truly, I would. Especially since my BFF
Bec
now lives there. T'would be a double bonus.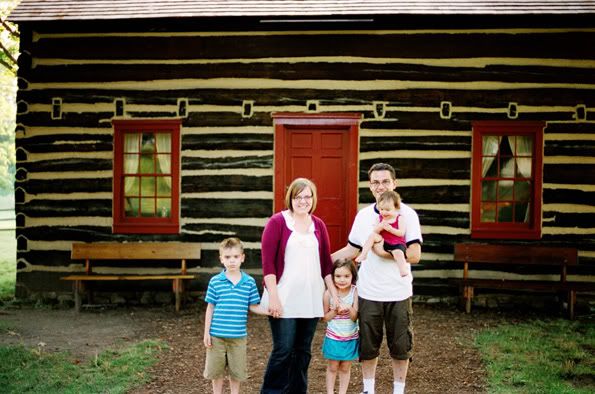 Wow, a family photo! Truly. We were lucky to get a handful of these on our trip. VERY fun.
Please note I am 12, YES 12 lbs thinner NOW than in this photo, and my hair is super long. I regretfully inform you that those 12lbs were lost from one place...my boobs. :(
Uhm, this melts me.
I need to get Hubbs into some flip flops. I love this man.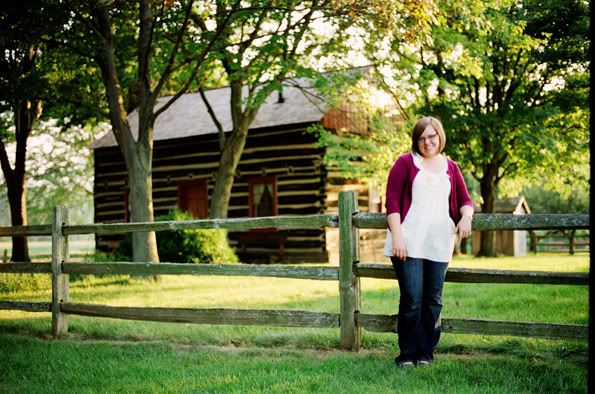 Picking grass. A childhood pastime.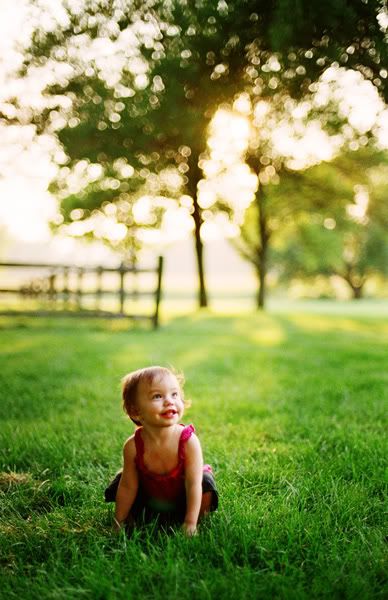 Me trying to get a perfect 'one year old' photo.
I think I got one.
Hope you are enjoying your holidays, and that everything is merry and bright. They are here.
xo