The week we set up Christmas my friend
Lindsey
asked me to take some photos because she loves to see how people decorate.
So I did. It was so fun to walk around and photograph the things that are important to us each year as this special time rolls around.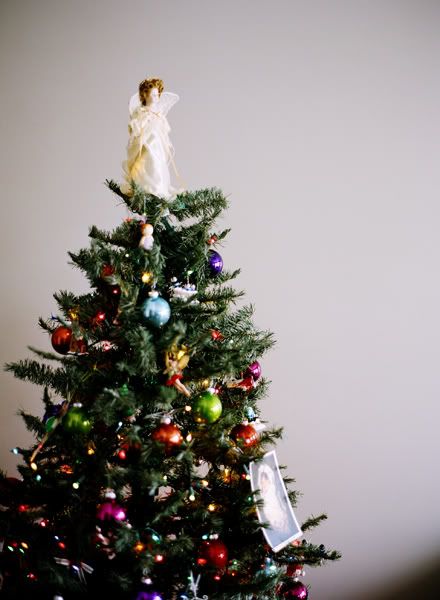 Our tree is simple. It is not real. We bought it after Christmas the first year we were married. it was $10 at
Walmart
. It stands about 6ft tall. Tiny in our living room with vaulted ceilings. Still, it is ours and we keep it.
Colored lights. I prefer white, but
Hubbs
and the kids love color. This year I decided to add some colorful glass balls to fill in and add depth. These are in addition to the ornaments we collect each year to honor or commemorate something that happened in the year before. We each get one. For instance, this year
Joth
is getting a Curious George ornament. George is reading a book, this will remind us of the year that
Joth
learned to read. I love looking at it.
The angel on top is a gift from my mother. She purchased this angel and one that I am not sure she has anymore when I was a little girl. I had always loved them and was so thankful when she gave it to me the first year
Hubbs
and I were married.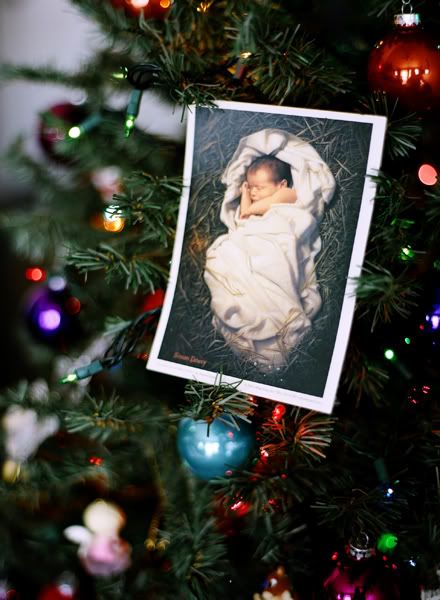 Ever since I was 11 years old, we have had a photo of Christ on our tree. I got the idea from my primary teacher. My mom loved the idea and I carried it over into our little family. I decided that I preferred this photo of the baby Jesus. It holds a very special place in my heart for a few reasons. Ones I hold dear and sacred.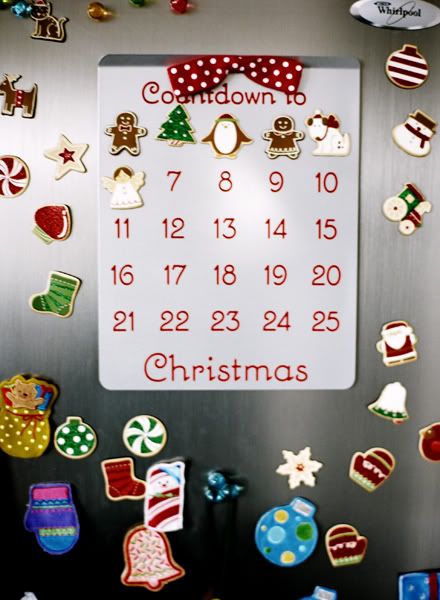 Each year I try to add one new decoration or Christmas themed toy to our house. this year it was the cookie tray advent calendar. Not only was I sick of the kids fighting over the one below, I also adore them and always wanted one when I was little. Next year I will venture out and find one more so that when
Millz
gets in on the action they can all have their own, or rotate each day doing a different one. Smartest investment ever.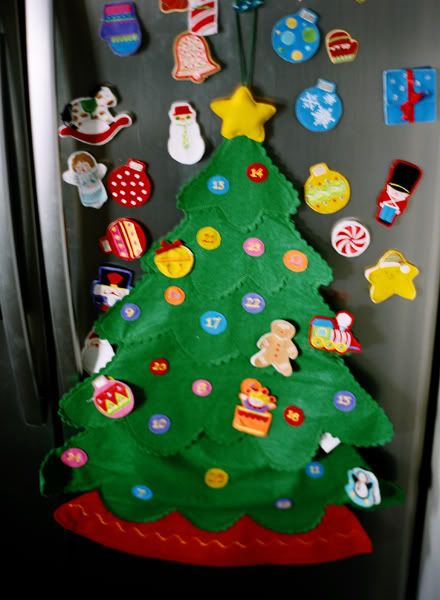 This was our first countdown. I got it at Hallmark. I love all of their Christmas for Kids items.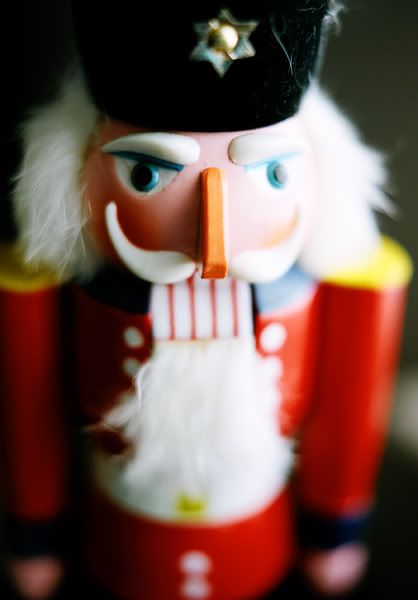 I joke with the kids that this nutcracker is as old as I am. Truth is, he probably is. They love to touch it and I let them, but cringe a little when they do.
Another item from my childhood.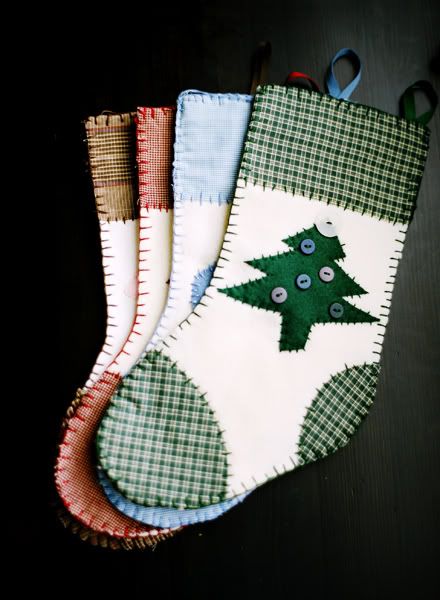 Our homemade stockings. I made two more last night. I wish I had a photo of those two. I feel I get better each time I make one. I made the first two, mine and
Hubbs
' a year after we were married. I got the pattern at some ward craft thingy. I don't love shabby crafty things so much, but these I love. Everyone loves having their very own.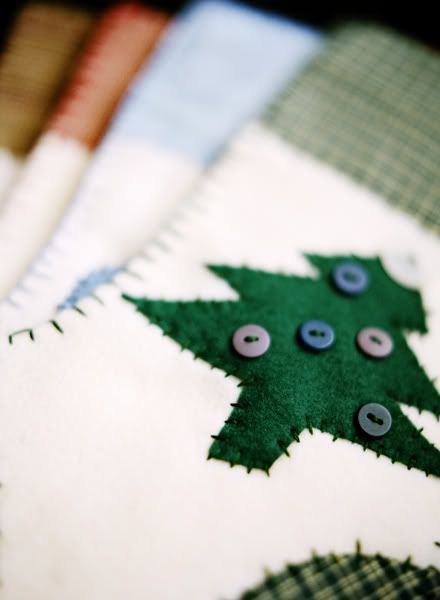 Hubbs
has the tree, I have a star,
Joth
a car,
Memms
a doll, Peanut a mitten, and
Millz
a gingerbread boy, er uh girl?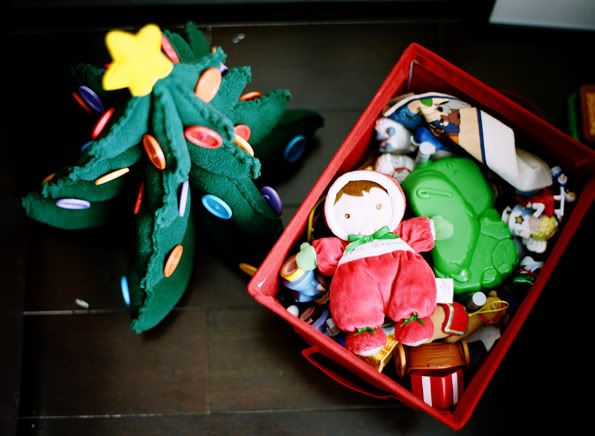 Our toy box of Christmas only toys. It is full of finger puppets, Fisher Price Nativity sets, and ornaments to decorate the tree on the left. (Also from Hallmark.)
My favorite piece.
I hope you are all having a Merry Christmas. Get out your cameras this week, and show me your favorite holiday things, and what is special to you this time of year. Then link them to me so I can
oogle
them and be jealous your stuff is so much better than mine.
Happy Holidays.