Advice and things we did while waiting to visit Miss Liberty. (In no particular order.)
Get there EARLY. As in, 6:00 a.m. to stand in line early. (Or so is the word on the street.) Or else stand in a REALLY long line for 4 hours, and MAYBE get a chance to see her.
Be super disappointed when finding out they only give out 3,000 tickets daily to go any farther than the height of the island. We got to stay on said island while we watched hundreds of people enjoy her feet. (Sorry
Sam
, I couldn't get your shot because we were shunned to the ground.)
If you want to hang with the cool kids,
get your tickets here
, so you can go to the crown and see the statue as she was meant to be seen.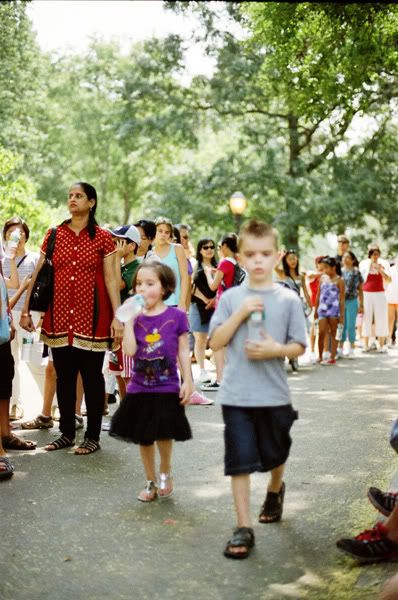 The wisest man I have ever met in my life was selling water to the hot and huddled masses standing in said line of death. He must be a millionaire.

Sit on the benches if someone can hold your place in line. Make sure to sit by someone wearing a beautiful Sari.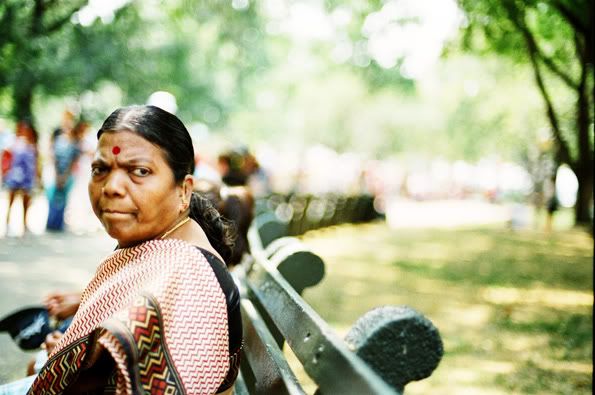 Try to divert the attention of your children from the 90 degree weather and 70% humidity by letting them get super dirty and pick up rocks, sticks, and pull the seeds out of the tree pods. Then take photos of all of those things so they can remember them.

Look down at the ground. There is a lot of spit out gum on the sidewalks of New York City, and really pretty sewer covers. Wait, can sewer covers be pretty?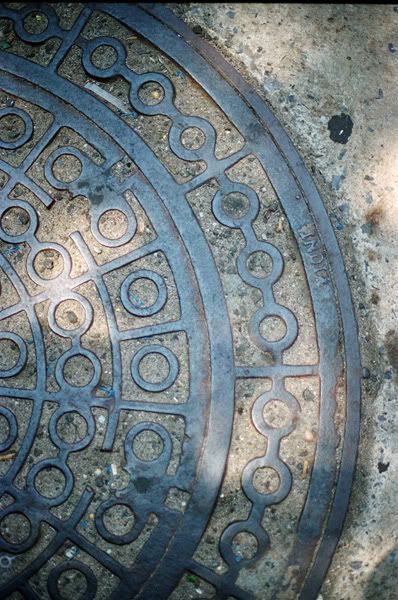 Get teary when seeing the Statue of Liberty for the first time, up close from the ferry.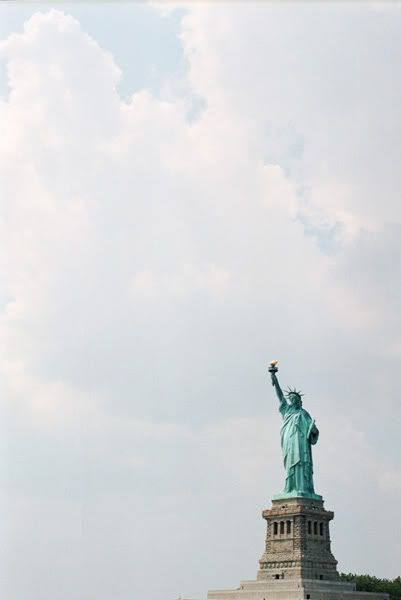 Take a rare family photo with the New York City skyline behind you. And thank film because you can actually see the skyline.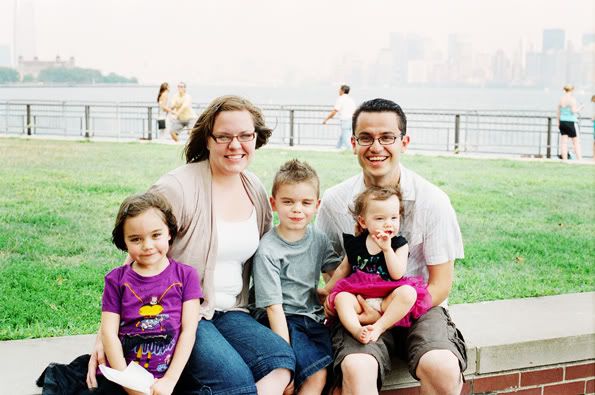 Edit photos of New York on a gray background in photoshop, because if you use black, you will see the negative on your scans. Oops.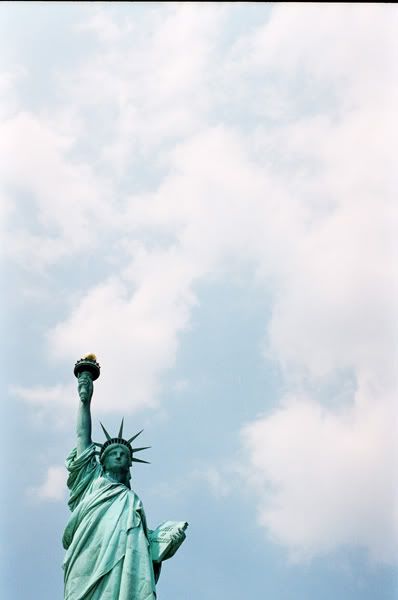 Lastly, take a photo of your kids in front of Miss Liberty. You may have to lay on the ground on all of that gum we discussed (because of the lack of a wider angle lens) but it will be worth it. See their smiles and be thankful you came. Five hour trip and all.

I sure am.