My family arrived bright and early, courtesy of the red eye flight.
They came looking ragged and sleepy. Luckily we were able to sneak in a small nap for them at The Hilton before we had to attempt a check in at The Wingate. A little known secret if you haven't been to New York: good luck finding a hotel room to accommodate five people. So I lied. I blatantly lied that we only had 2 kids and spent my entire time in New York hiding that fact from the hotel.
Unluckily they wouldn't allow us to check in until 3. (Effers) So we dropped off our stuff at the hotel and went walking. The kids were in jammies, I hadn't thought ahead to change them, thinking they would let us check in early. I had changed Millz, but not the other kids, so off we went after breakfast/brunch at the RUDEST Burger King on the planet, then off to the largest
Macy's
on the planet. We got the kids some clothes and then we went walking...and walking...and walking. (Please ignore the black film line on my scans, I didn't notice it until uploading, as I edit on a black background...that is changing right now.):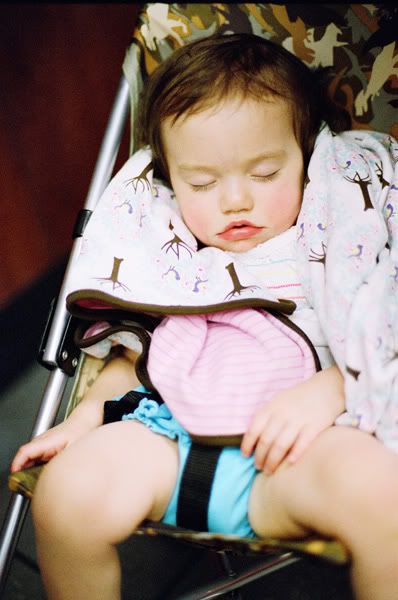 Still exhausted. Sweet thing.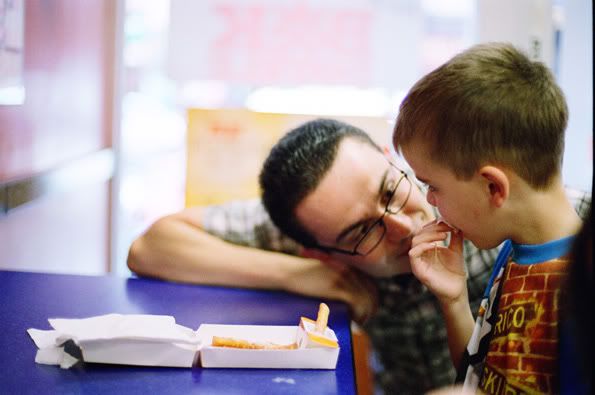 Joth lost a tooth in NYC! It was amazing the Tooth Fairy found him SO far away from home.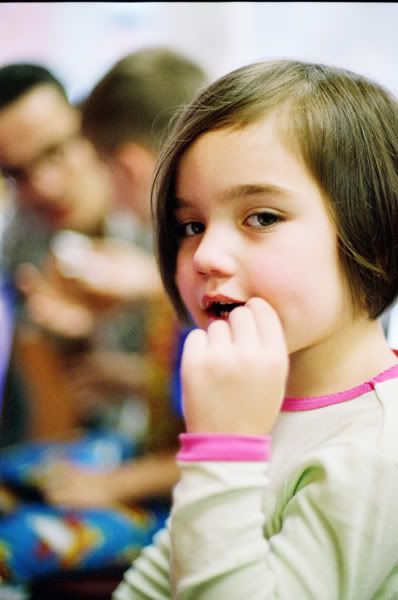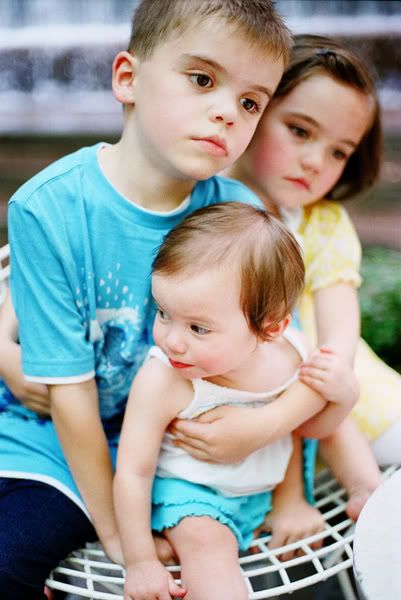 Uhm, most definitely my most favorite photo at the moment.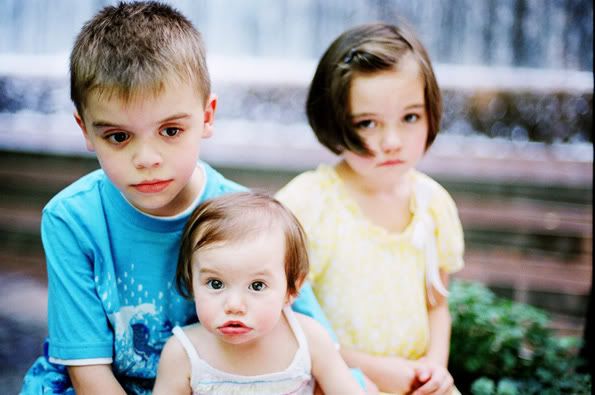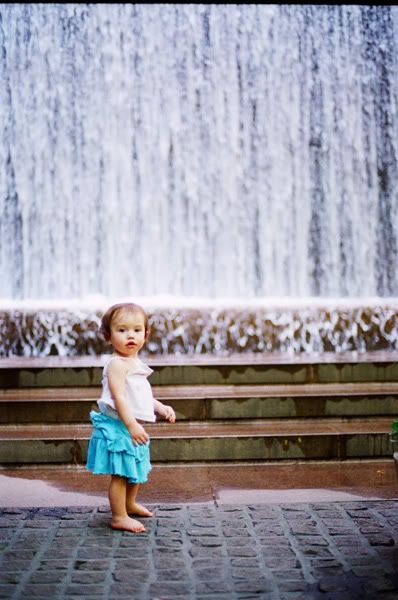 We ended up at
FAO Schwarz
, the famous toy store (or infamous if you are not going to buy your kids a thing...i.e. me), and finished up with a walk on the '
Big
' piano. That was rad. I loved that movie when I was a kid. We would watch it over and over and over while staying at my aunt's house. It was fun for us adults and super fun for the kids.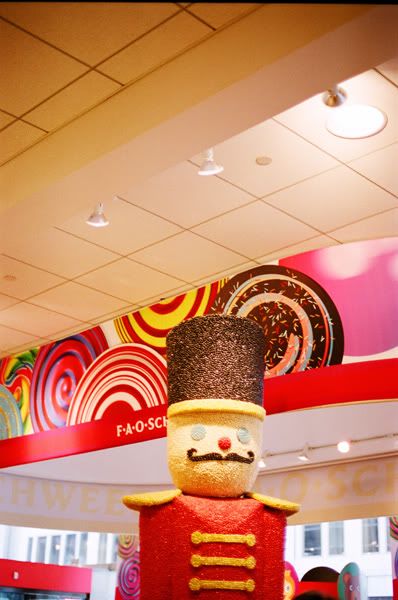 Making a belt out of a plastic bag. We are stellar parents in case you were wondering.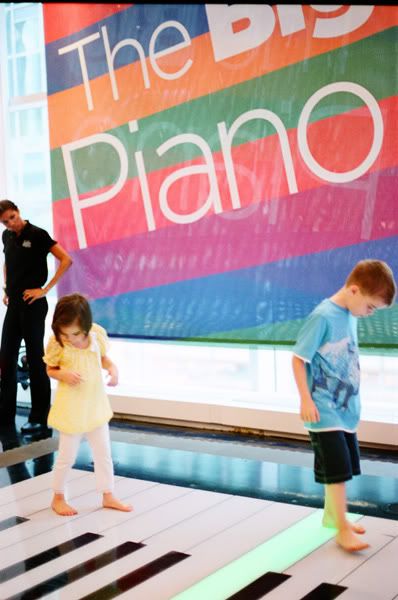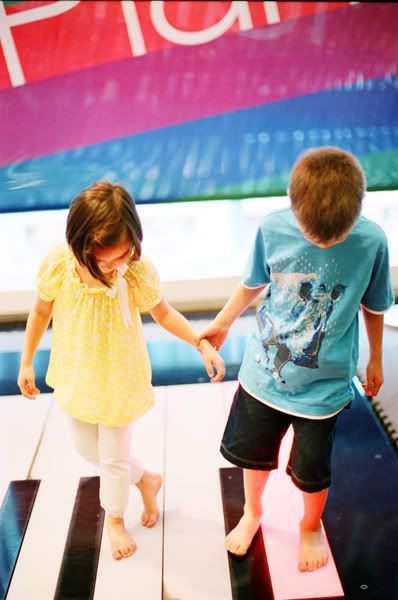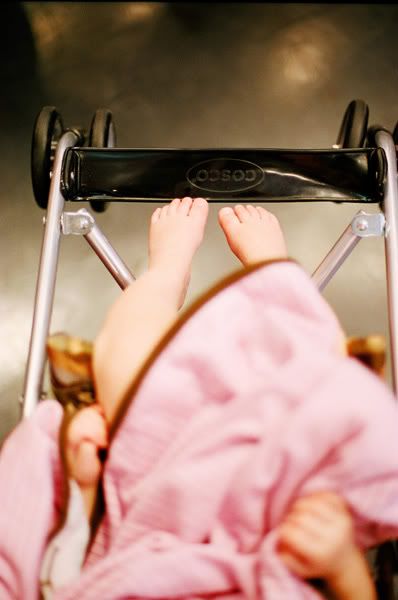 Probably my favorite view our entire trip. Love looking at these tiny, squishy feet.
Stay tuned for more New York minutes later this week.