The evening of our first day, when we were all beat and tired and hot, we ended up in beautiful Central Park.
I cannot tell you the feelings it brings to my heart to have given my children this experience of traveling. Since our trip, whenever they see the park, or a show set in New York, they
remember
.
This trip was to celebrate our ten-year wedding anniversary that is coming up in December. Of course it would have been much cheaper, simpler, faster, to have gone by ourselves. But that is the thing, it was so much
better
taking our kids with us.
I love sharing my dreams:
Hot dogs and pretzels in Central Park.
(really stale hot dogs and pretzels.)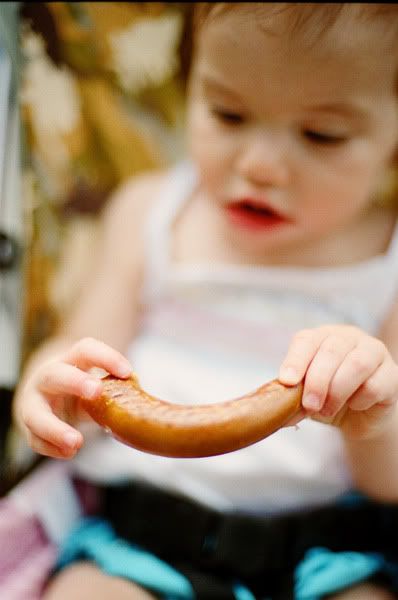 (She was the only smart one, she is only pretending to eat here. She spit is out immediately.)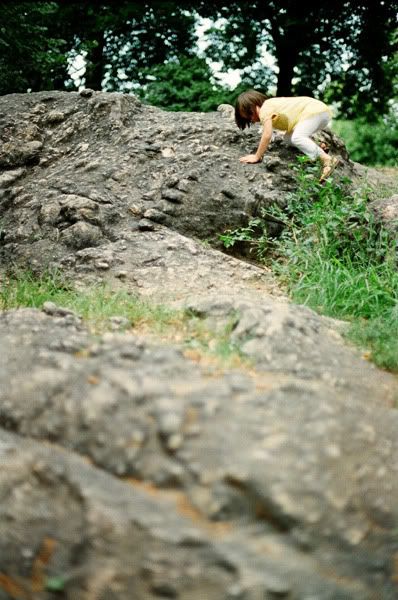 Kids were enthralled with the rocks.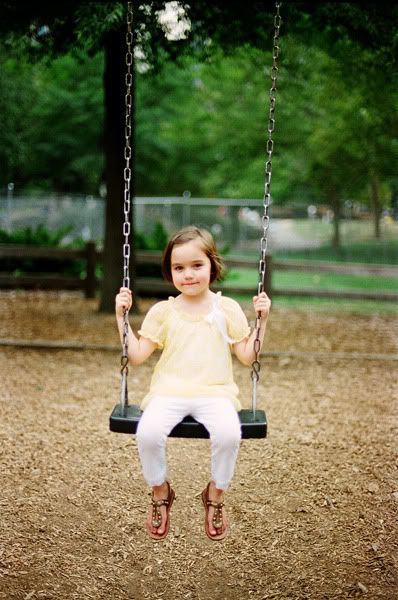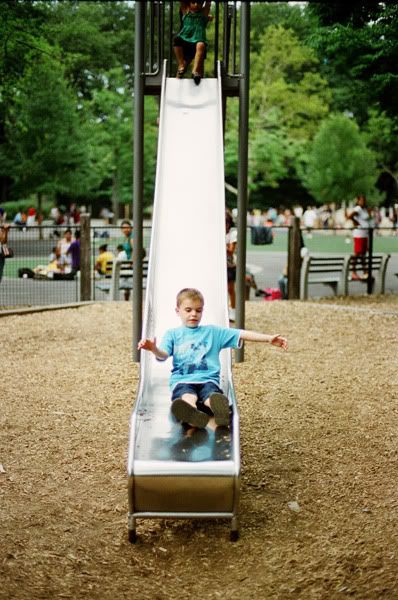 And the bridges.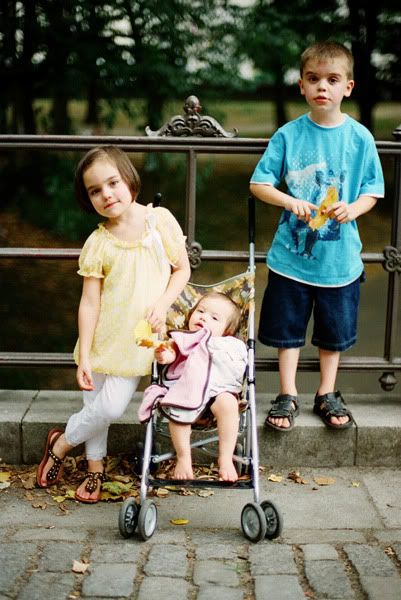 It was a short stay that day in the park, I wanted to go back, the kids wanted to go back.
Hopefully one day we will.