Dear Joth,
I have tears in my eyes just thinking about writing this. I don't want to call you J-Man on my blog anymore. You are my Joth, and my Joth you will always be.
It has been extremely bittersweet to see you enter first grade. I miss you so much everyday. Your sisters miss you. My heart is only gladdened by the fact that you are learning and that there is so much joy upon your returning home to us each day.
I LOVE this face on your first day of school:
I love your excitement. Especially your nervous excitement on this day. I could tell you were super happy about your teacher being your teacher. I could see you were a little nervous and unsure about going to school the entire day, and bringing a lunch, and trying to remember to bring your lunch box home each day. We are still about 50-50 on that one. :)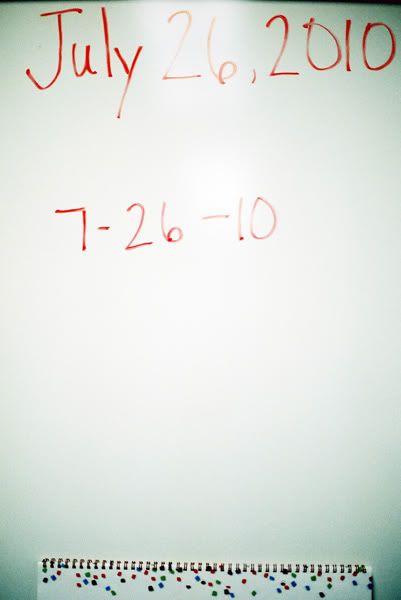 I think this photo of you with your teacher pretty much sums up your feelings on that morning.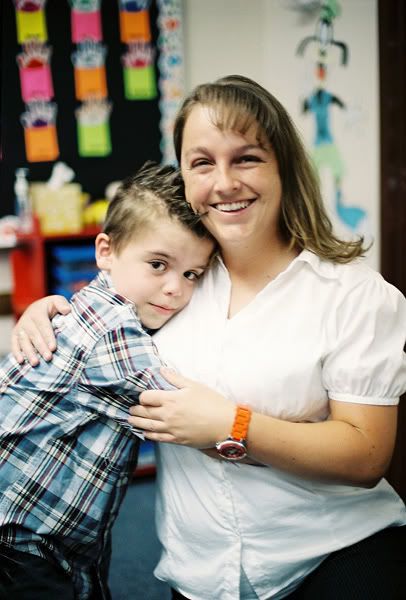 I loved seeing your new big boy desk with the fresh box of crayons and new pencil.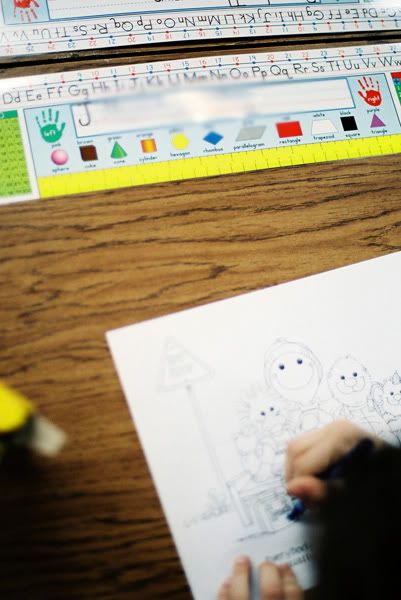 And this face that looks almost like it might cry, but it is trying to be SO brave.
And I love how you always go for the blue crayon first. Blue is your favorite color and you always start with that when you draw or color.
I am so proud of you. Sometimes when I have the girls and I drop you off to walk to your line by yourself, I am pretty sure you don't realize I am still watching over you until your teacher comes to get you.

Yesterday, I stayed in my car and watched you help a little boy whose backpack fell down the steps. You ran and got it for him. And then again when a little girl in your class lost her flip flop down those same steps. Will you remember standing in that line, with the drop off and playing on the handrail? Will you remember helping those two kids without a thought or care in the world except that you saw a need and you fulfilled it?

I love you. This is who you are. Please always stay that way. Stay so kind, and loving and helpful. Continue to grow, but I beg you at the same time to always be my little boy.

I love you Joth.

Completely.

...and FOREVER.

xo

-Mom