...of JOY.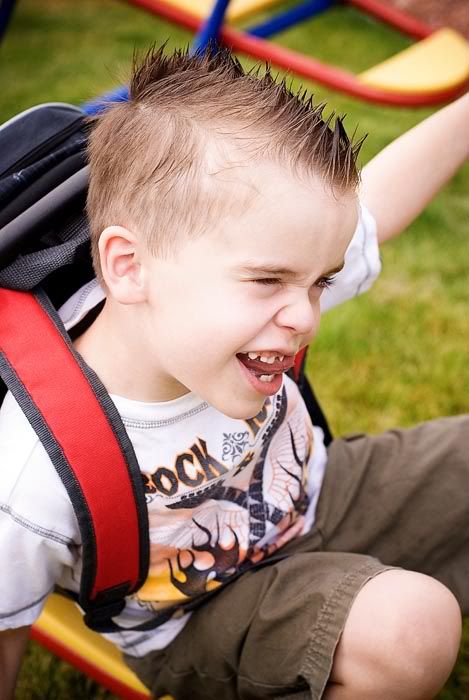 So, yesterday was J-Man's FIRST official SEP.
Call it what you would like:
"Student Educational Plan"
"Parent Teacher Conference"

It is what it is.
Seeing how it was J-Man's first...that automatically means, it was also MY first (as a parent).
We got to the school, sat across from his teacher, and she just goes on and on at what a great boy J is.
How sweet he is.
How kind he is.
How SMART he is.
How helpful he is.
How loving he is.
How he helps her SO much.
How she rarely gives '5''s...but how he had almost ALL 5's
I did not doubt that he would be just as good at school as he is for me.
I had to try really hard to fight back the tears of joy that I felt for my little man.

He is a rock.
Upon leaving she told Jothan:

"Come around the table and give me a hug."
Which he did. She proceeded to whisper lots of things in his ear, finishing off with what I assume was the question:

"What do you want to be when you grow up?"
He promptly replied:

"A missionary."
First on his list. I don't know where he gets it.
The tears spilled over.
I love this little man.
So proud of the person he is becoming.