I never meant for the past month to go by like it did.
I meant to be here, blogging as usual, but time and life and
emotions slipped away from me as it sometimes does.
The month of May 2009
has been an amazing one.
One full of journeys and introspection.
It has also been one of
being stuck
on the outside looking in on people I love who are hurting and suffering, with no way of helping, except to say,
"I love you."
"That sucks more than anything." or
"I am here for you...whatever you may need."
In an effort to try to jump back into my blog, and to actually give you something worth reading and coming here for...
here I am.
Hi.


I missed you.
I missed my blog.
My heart is still extremely heavy.
Such is life, and somehow we must push forward and find what wonderful things are waiting for us.
Lots have been asking, (oh how I hate...no no...DETEST drawing attention to myself.)
Weird right? Considering this is

MY. BLOG.
But it is true. I am shy, and would rather stay in the shadows...
but as per your request this was me and "Millz" (code name for blogging purposes) a month ago at six months.
Millz is a girl.
I thought I made that clear? Some of you didn't know.
We are THRILLED, (Although Hubbs is still freaking a little at having two girls to take care of).
This little girl has been waiting
A. LONG. TIME.
to come to our family, and we have been waiting for her to
FINALLY
be on her way.
FER REALZ!
Only 8-10 more weeks.
Squee!
Puffy
and
slouchy...oooo SO
hawt
. (Photo Courtesy of Hubbs May 3, 2009)
Here is my stunning Grammy and me the day my Papa passed away. Don't we look amazing? This lady just had hip replacement! A week after Papa's funeral. Isn't she bomb? Love you so much Grandma...and eat up on those Hershey bars okay?
The last picture of Grandpa. Hubbs took this one (that is why it
sucksalicious
...you know I love you baby...I am teasing, TEASING).
At first I really hated it...but
now I love it
.
I love my kids contemplating eternal life.
I love remembering the feeling

in that room, although it was heartbreaking, it was very very spiritual.
So glad he is in a better place.
Love you Papa.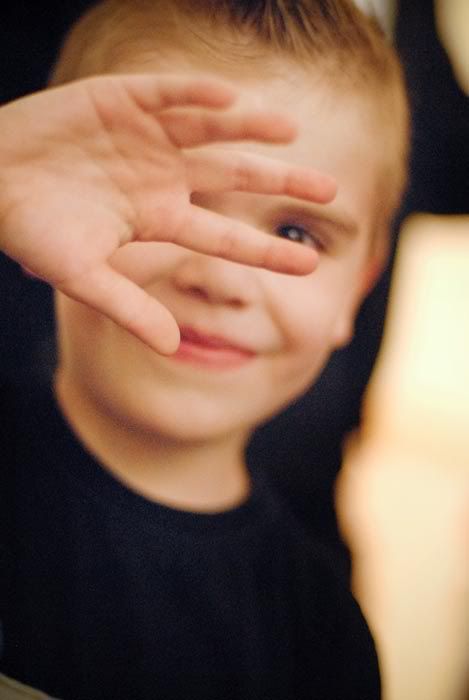 And one I took of my little man. Oh how I love him. He is my

joy

and my buddy.
Hope you are all having a wonderful week.
I am hoping you are all getting away for this Memorial weekend.
We were going to go to New Mexico, but seeing how blasted hot it is here, I am personally skipping out going into EXTREME temps.
Going to the pool today...and sleeping in ALL WEEKEND LONG!

What are your plans?