Attention Blogging friends!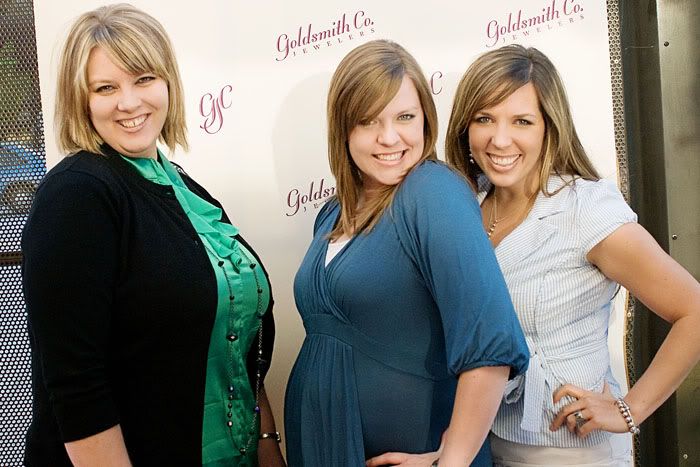 Me and the ladies (Leisha and mrs. r) at the red carpet event! Hawt.
Remember all the

joy

I shared with you about my new necklace and bracelet?
Well, I wore my necklace all day cleaning, and


"Princess"

was an

understatement.
Who says we can't be
June Cleaver?

Although I did leave the dress and heels in the closet.

Anyway, hope you are all on your way to pick up your strand!

Who wants to win a $50 Gift Certificate to
Goldsmith Co. Jewelers?

Wishing we could really crack the safe.
Wanna know how?
Here are the deets:
The contest ends May 4, 2009 at 11:59 p.m. MST


Comment on this post anytime between now and Monday night, LEAVE your e-mail address! If you don't leave your e-mail address, I won't know where to send the certificate. Got it?


If you want extra chances to win, make a post and link back to this post on your Facebook, Blog, or Twitter (follow me while you're at it @kimsueellen).
Then come back here and comment again, telling me

where

you linked it.
(Again, please leave your e-mail addy with each comment.)
That is

three

extra chances to win.


I will draw and announce the winner on

Tuesday

morning.


The Gift Certificate

MUST

be redeemed at Goldsmith Co. Jewelers by Saturday, May 9, 2009 since it is a gift for

Mother's Day.
Have fun...hope you win!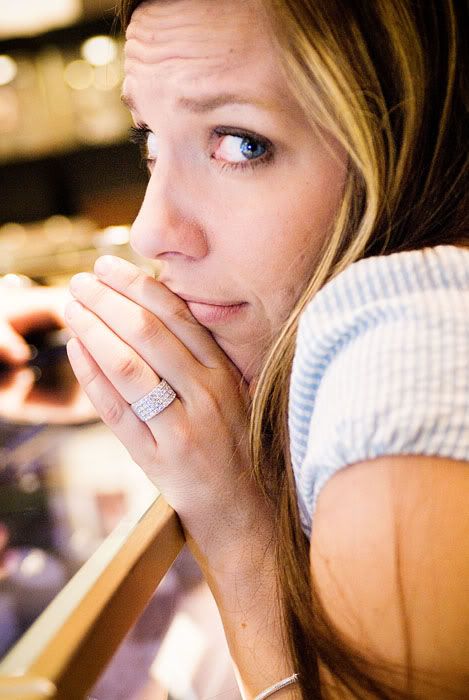 Hearts on Fire diamond ring. (Cost? More than my car.)
And if you win, would you consider sharing it with me
so I can put it toward this ring that mrs. r is wearing?



I am IN LOVE!