After I had Millz, I literally did not go grocery shopping for 5 months.
YES...5.
Between having Milk and other meals delivered through a local company, and food storage, we just kind of survived with the occasional jaunt to the grocery store down the street for fresh produce. I didn't do heavy grocery shopping FOREVER.
Well, when the time finally came that I had to go...to replenish all that we had eaten in the five months prior...I went to my local Wal-mart. I know, I know...but I really can save $50 a week at their store...just like their commercial says. At least truth in advertising says something?!
I began walking the isles and didn't recognize what I saw.
I was SO used to buying colorful blue store brand packaging...
I was SHOCKED to see this: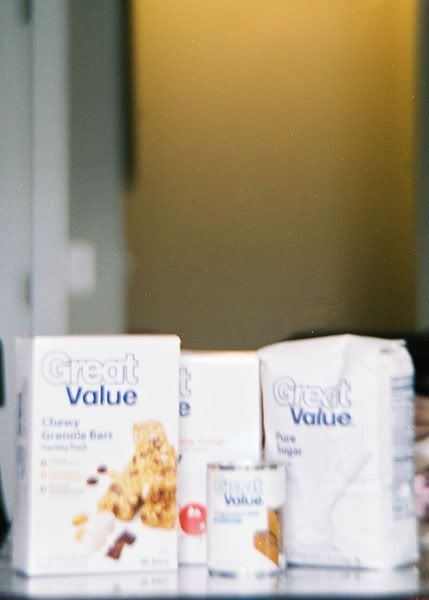 (Pardon the blurry-ness I was getting used to one of my new cameras)

Uhm...Seriously?
Does this not greatly resemble this:
(image found here)
I am not going to lie. I was a little creeped out.
I am a HUGE LOST fan.
But this?
Wal-mart?
Come. on.
Meet:
The Wal-mart Initiative.
However, their white boxes will forever make
THESE
more awesome.
Oh the hilarity, you must download your own for the
Series Finale.