Remember that one trip
? You don't? That is cuz I never really blogged about it. So so sad that all of my personal pics get put on the back burner until the year's end. :( By the time I do get to edit them, I am a little burned out. Anyway, back to the trip.
One day we took a super, hecka long bike ride. It was the best. This trip was about a month after the
half marathon
. All I could think of the entire ride was how much funner and easier it was to bike that long than it was to run that far!
We stopped to rest at the little park. My kids are truly the best. Part one of the park pics: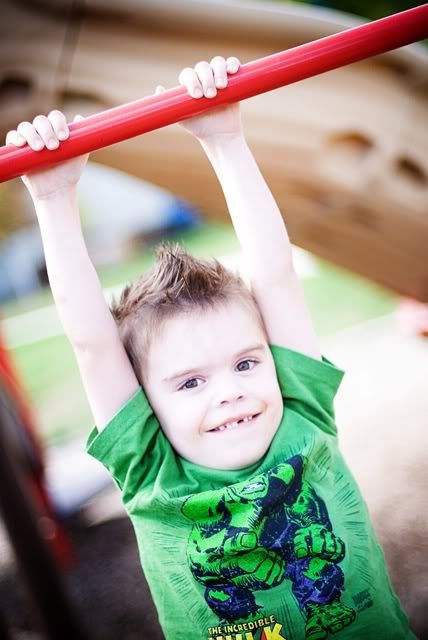 Truly, these gems are delightful. Love them hanging and their wide eyed smiles!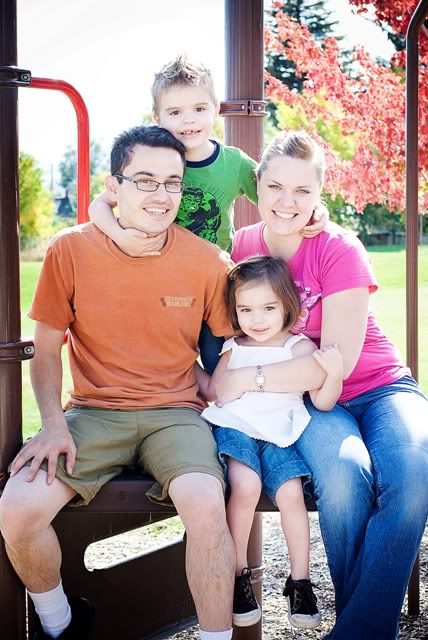 And these might possibly be some of my favorite photos of my little family. These are rarities in this house, all of us together, in one photo. Thanks to Amber (who I really hope becomes my sister in law one day...I doubt she or my brother in law read this. Everytime I see poor Amber I am one ornery person. This particular weekend was one of the worst emotionally of my life. I bawled and screamed and cried quite a bit...and poor Amber, she saw the worst of me. I hope she still loves me, and one day she can really see I am a sweet person! Love you Amber) anyway, Amber took these of my family. They are gorgeous aren't they? I get all teary, probably because my kids look forty! My step-mom told me the other day, "Gee, Memms looks like a big girl! She lost her baby look." Weep, weep, tear. She has hasn't she. That look on her face below is tdf. And that Mr. J man. He is my delight and a half. I loved spending a whole week with nothing to do but love and kiss on these beauties. Even that handsome man there...he went the whole week without shaving. Totally uber creepy honey, but loved spending the week with that scratchy face too!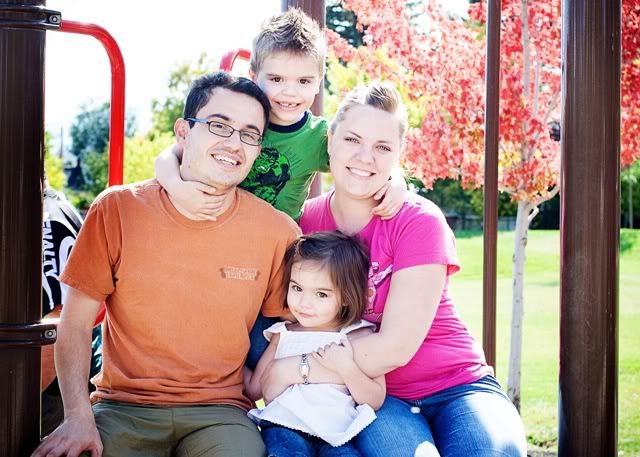 I just want to eat this photograph. We look like rainbow sherbet. Yumm.
The best things in life, are mine.