***Edited to add some info to help identify the photos (I tend to miss a few things when I blog at 2 a.m. Sorry guys):

Old and new. The Palmyra Temple as seen from the property of the Smith Family's farm.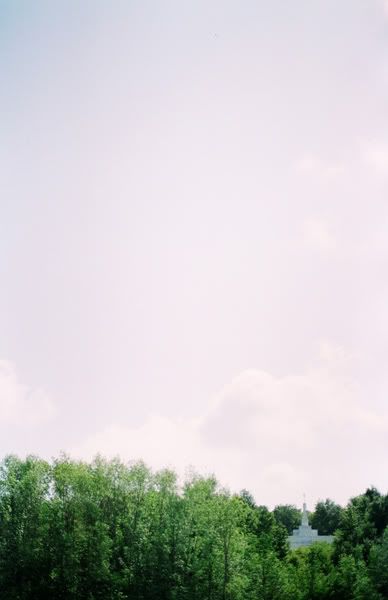 Palmyra, New York Temple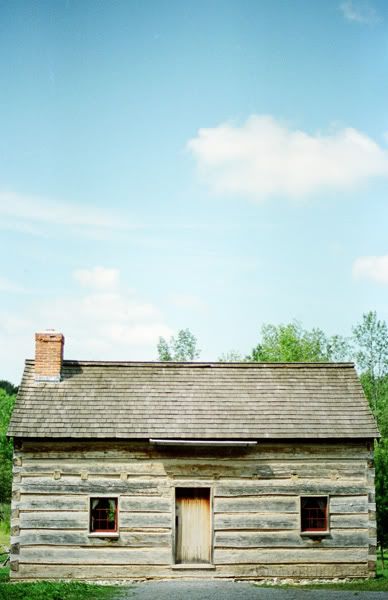 Smith's log cabin.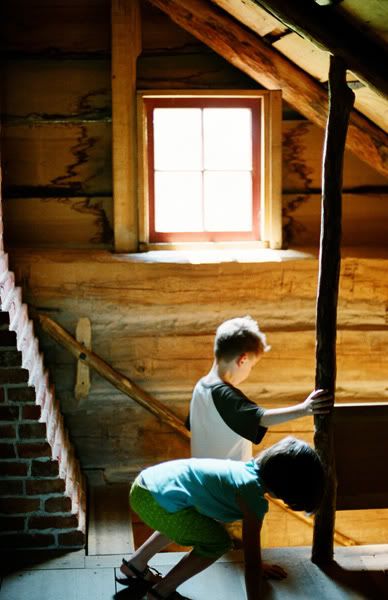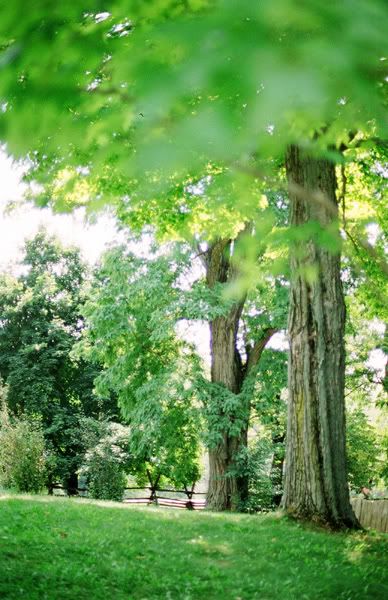 Alvin's Tree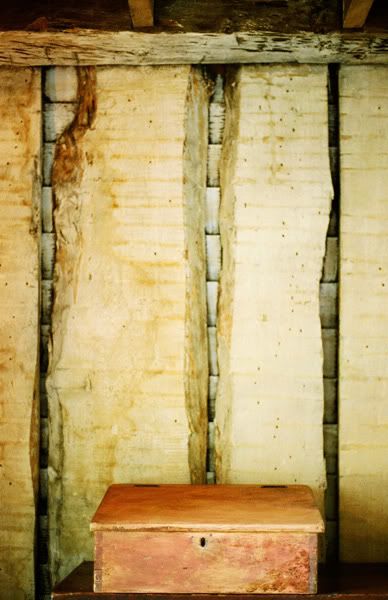 Replica of the box the Book of Mormon was hidden in.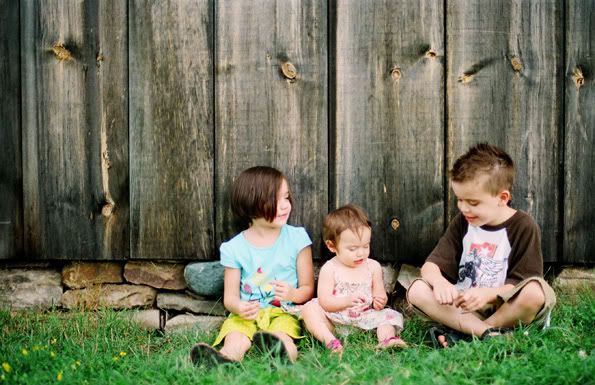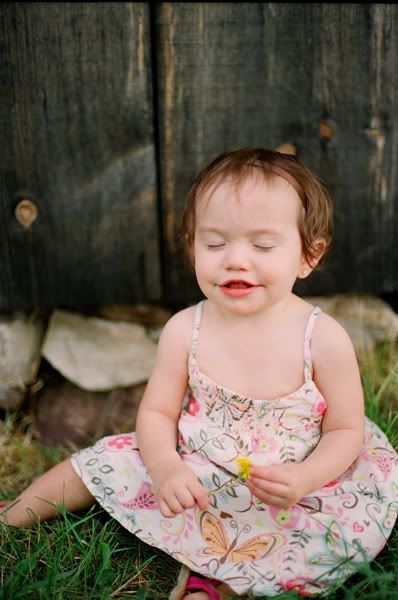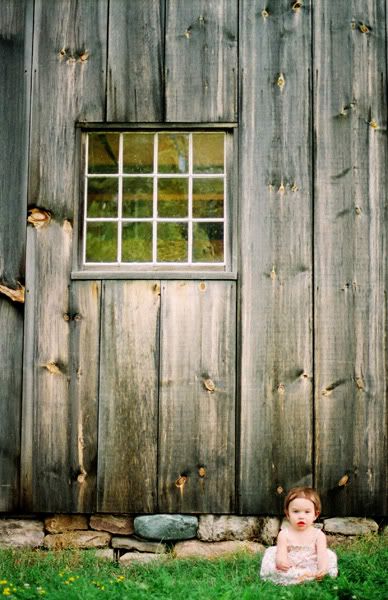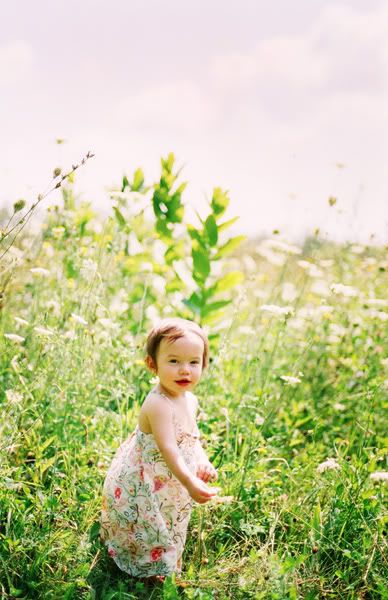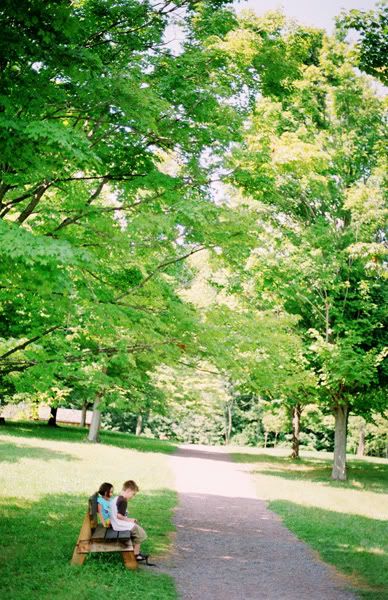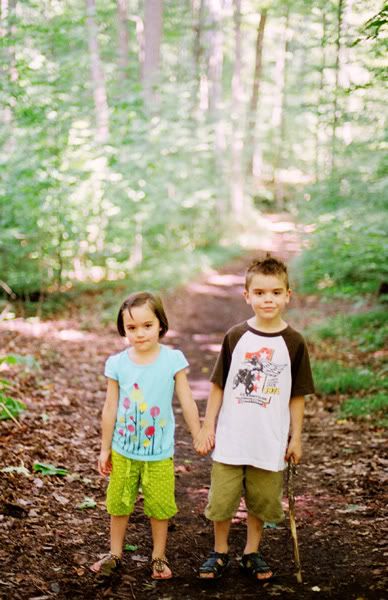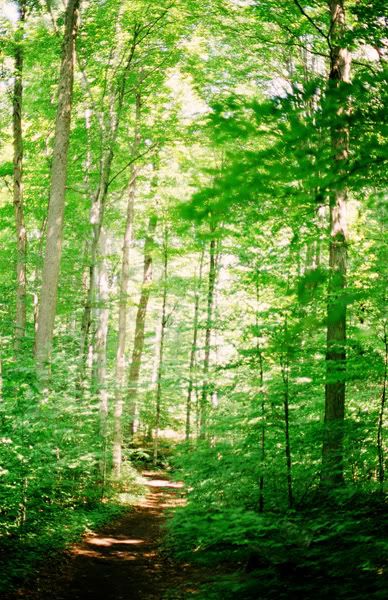 Sacred Grove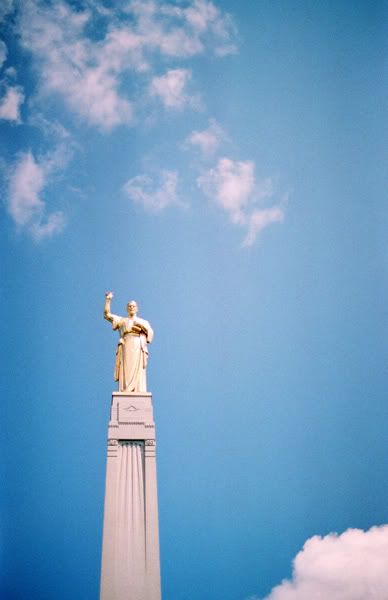 Moroni Monument, Hill Cumorah, New York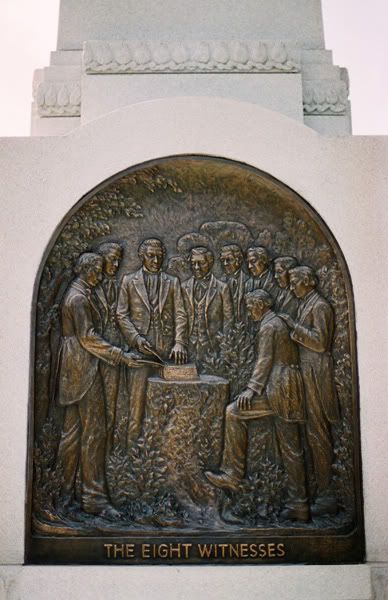 Monument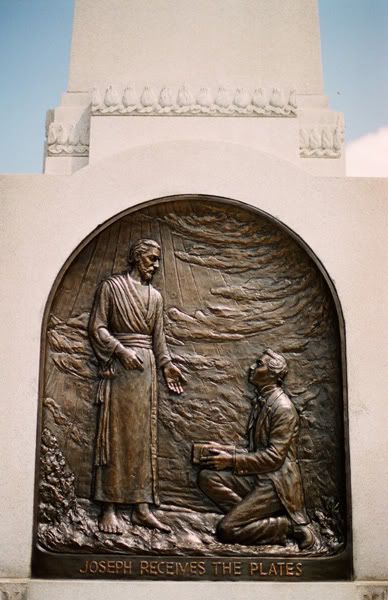 Monument, other side.
(all photos shot fuji 400h on a Nikon N80, using a 50mm 1.4, at 1.4)
My brother has been BEGGING me to continue posting photos from our trip, so I thought what better time than now?
Travelling to New York City, then to Upstate New York was a fulfillment of a life long dream. I am such a history buff it isn't even funny. Combine that history love, with the love of my
religion
, and well, I am one happy girl.
The peace I felt in this place is indescribable. Tears come to my eyes just thinking about it. My heart longs to go back. If I could, I would live there. LIVE there I tell you. It is beautiful, peaceful, reverent. Amazing.
Very grateful I could take my sweet family there, and share such a neat experience with them. I wish you could have all gone with me. Truly.
Because I wasn't able to slip you all into my suitcase, I want two of you to be able to have a little piece of this trip to hang on your wall. SO, that means a giveaway! Leave me a comment telling me which photo is your favorite from this little post, because if you win, that photo will be yours! The two winners will get a mounted 11x14 of their favorite image from this post. (I'm sorry, I know the kids are adorable, but I won't give you a photo of them.)
Share the giveaway love with your facebook and twitter friends...I want everyone to feel the joy.
I will take comments for the giveaway until Noon MST on Sunday, November 14, 2010. I will choose two winners that evening.
xoxo