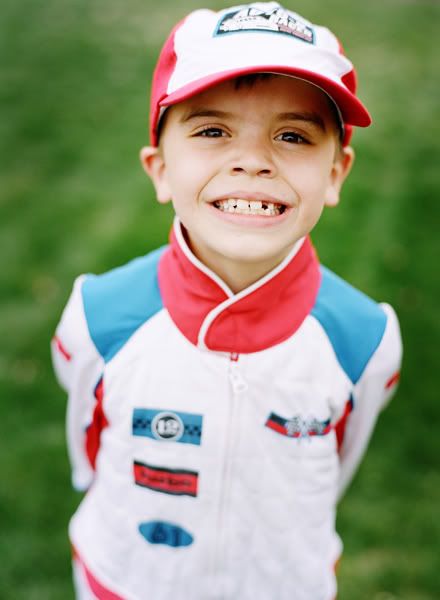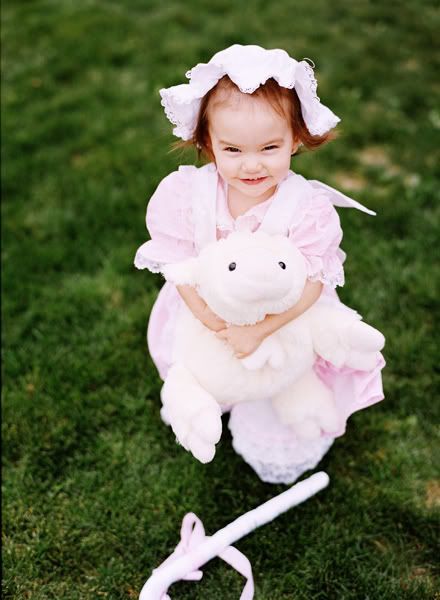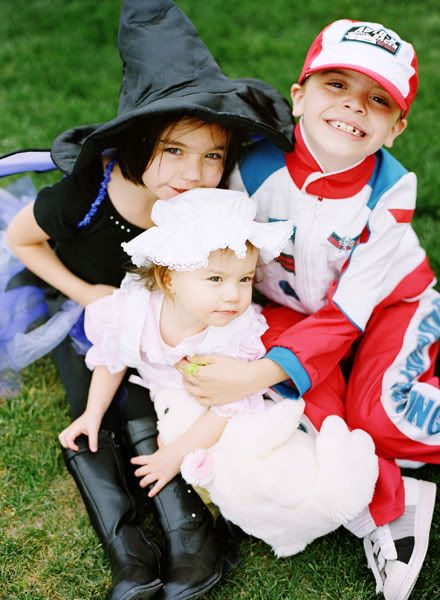 So, I have had these photos for a few weeks, but with the busy season lots of things have been neglected, things like my own photos, my blog, and the dishes. (Although I don't care much about the dishes.)
This year we got to go trick or treating on Mr. J's birthday. He was super adorable in his racecar driver costume. He was so excited about wearing it, in fact he did for a few weeks before the big day. Memmy chose to be a witch again. She was a witch when she was 2. I always hope they will choose something new and exciting, but I also love for them to choose for themselves, so a witch she was. A cute and adorable witch at that. Zilly was Little Bo Peep. Oh my goodness, I just want to kiss on her all day long. That little face of hers. Gah.
We went and visited grandparents that day, and went trick or treating at the mall. Where are those photos you ask? Well, I only brought the Polaroid and my lens broke after the first photo I took. I was SO bummed but super thankful that I had taken these shots before leaving.
When we got home that night all prepped to make Jobb's cake, but he got sick...SUPER sick for a few days and we weren't able to make his 'cake' (really brownies that he chooses every year...) until a few days later.
Here he is feeling MUCH better and ready to blow out his seven candles: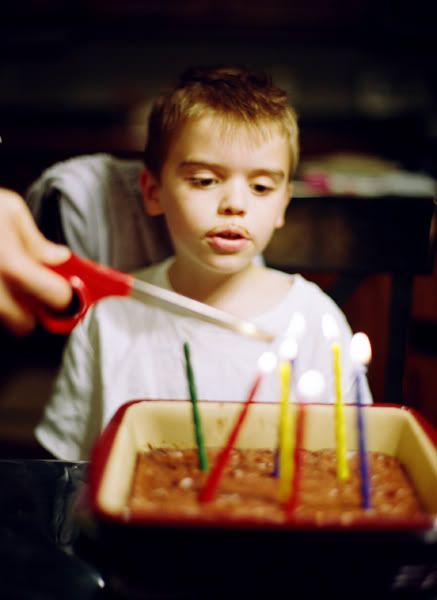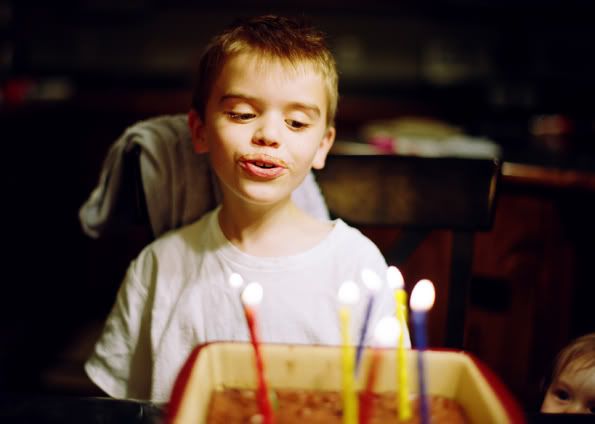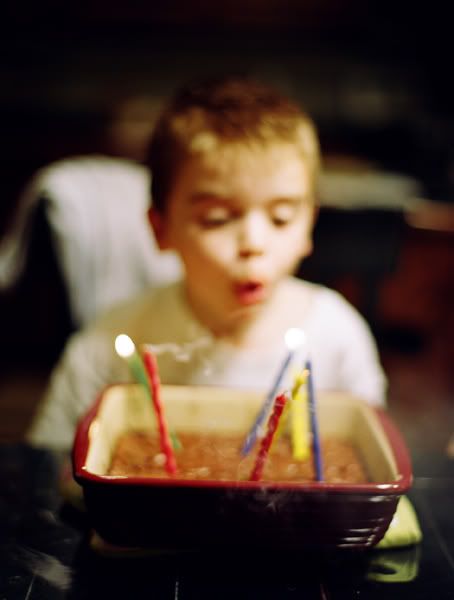 Love you buddy. Hope this is one of your best years yet.