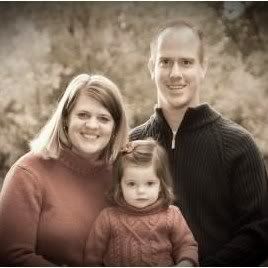 Hello from Jared, Mary & Madison!

Jared and I have been married for almost ten years and we became parents 2 1/2 years ago
when a selfless birthmother placed her baby girl in our arms.
Our little girl is such a joy in our life. We named her "Madison" which means "Gift from God".
We are delighted to have our daughter in our life and we look forward to the day when we
can welcome another child into our family through adoption.
We are not a perfect, but we have plenty of love (and laughs) to share. We have opened
our home to three foster children over the years and we enjoy traveling, watching movies,
spending time outdoors, and hanging out with our families.
To learn more about this beautiful family click

here

.