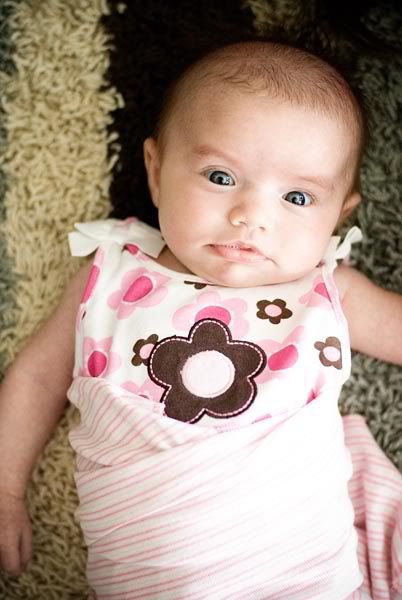 Sometimes, it seems all I can do these days, is just BE.
I just need to BE a mom.
I just need to BE still.

BE.
I have really immersed myself in my family the past few months.
MONTHS.
I can't believe I just said that.
Millz is two months old.
Officially.
Luckily (and thankfully for me) she is staying tiny.
She weighs 10 lbs.
The other kids weighed at least five pounds more at this point and were wearing bigger clothes.
The fact that she is just barely fitting into her 0-3 month clothes


makes me smile.
It feels like time is going
slower.
A tender mercy.
That may seem silly, but it makes me cry just thinking about how much I am not ready for her to get any older or bigger.
She is napping right now.
She has been napping on a schedule for the past two days.
A sign that she is indeed getting older.
She has made me realize a great many things.
One of them being how much I adore being a mother.
How important it is to BE here for my kids.
How I would walk to the end of the earth and back for them.
It is an important job, one I pray that many of you get to experience, whether that be again, for the first time, or for eternity...it is worth the wait and every heartache to get to this point.
Many more posts to come, I have so many things I want to share, but the baby monitor is crying...we'll save the rest for another nap time.