Last week I had the AWESOME opportunity to go to dinner at the FABULOUS
Blue Lemon Bistro
nestled in the foothills of
gorgeous
Alpine, Utah.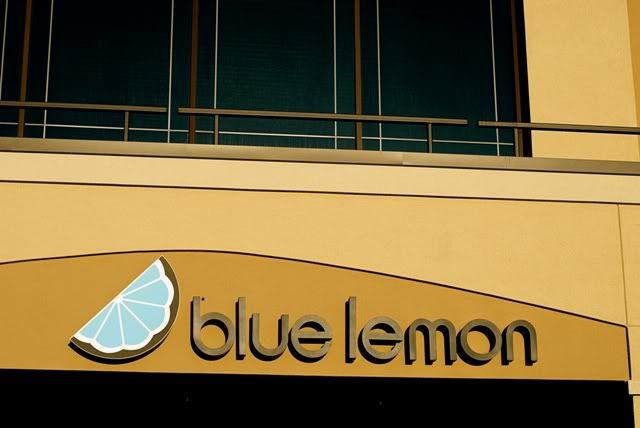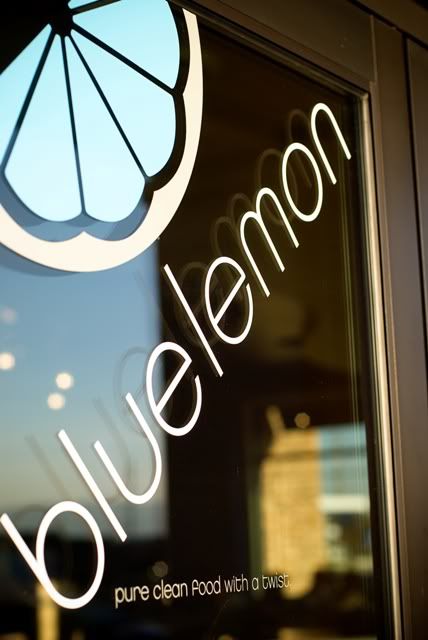 Just the logo makes my mouth water.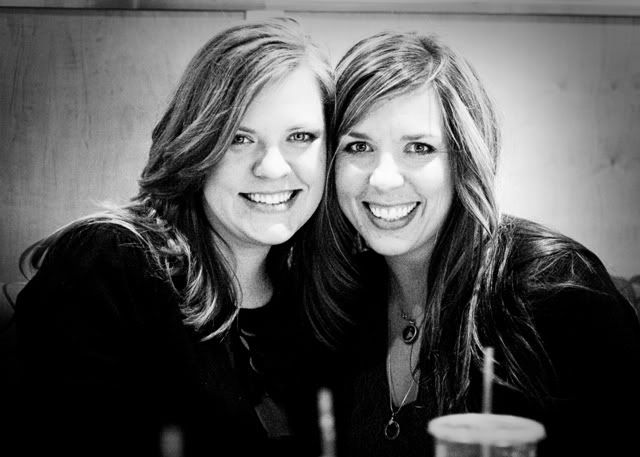 I was SO lucky to have been invited to this grand opening of the Blue Lemon with one of my gorgeous
BFF's
...and also a TON of really neat blogging ladies. I canNOT wait to get them all on my sidebar for my reading pleasure. It was so much fun getting to know them over such delicious food.
Look at the details on these dishes. This was a salmon dish. It looked SO good.
This is what I ordered. I love me a good BLT and this one was a
Lemon-Lime Grilled Chicken BLT.
It did not disappoint.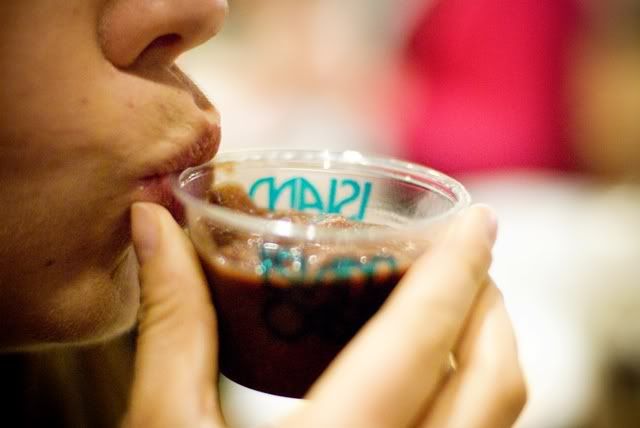 Here is mrs. r sampling the delicious "acai" berry smoothie. (Like all good things, the acai berry is from Brasil just like Hubbs. Need I say more?) If you haven't sampled acai (pronounced a-sai) it tastes (to me) a lot like fig. It is really good for you. Try it sometime.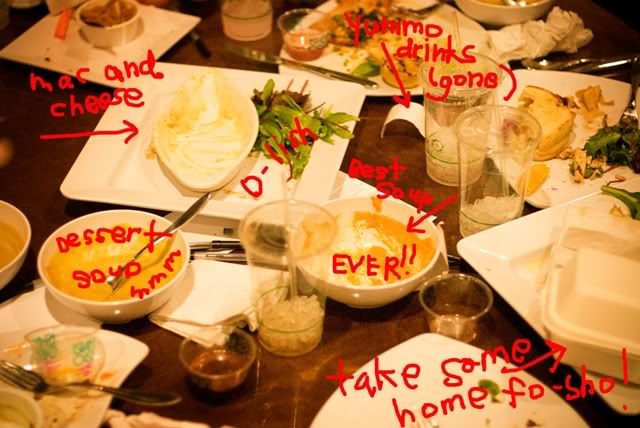 So as we wound up the evening we took a photo of the aftermath. I HAVE to tell you about the MOST delicious soup I have ever had. So delicious in fact that YESTERDAY I took J-dawg on a date to the Blue Lemon JUST so I could have another bowl...mmmmmmm
Tomato Bisque. Go, if not for anything else but this, it is D-vine.
J-Man ordered the spaghetti and gave it two thumbs up. He ate it all gone!
Loving the mac and cheese. I got some take-out for Memms and ate almost all of it myself. (Shh, don't tell she didn't notice.)
Here is a pic of me (and a 21 week old Millz) as we toured the lovely restaurant. I had no idea I would match the decor so beautifully.
And beautiful and modern it is! The table tops are a scruptious sparkly blue. They SPARKLE...could be the best thing ever. Intermixed are some gorgeous chocolate brown tables as well.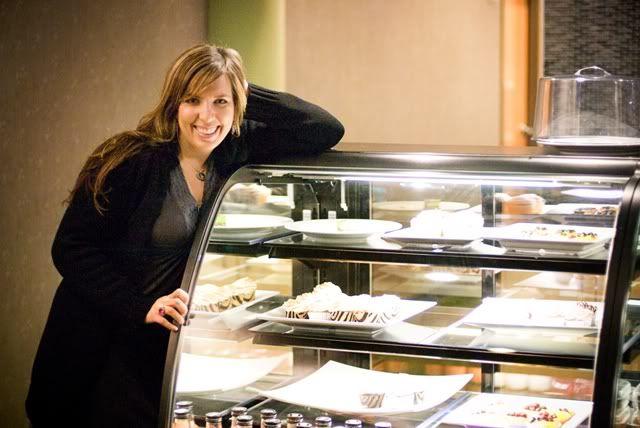 mrs. r in front of the dessert. The thing I love about Blue Lemon is that they support other local businesses and bakers in the area, from their bread to their yummy cupcakes.
I NEED one of these RIGHT NOW.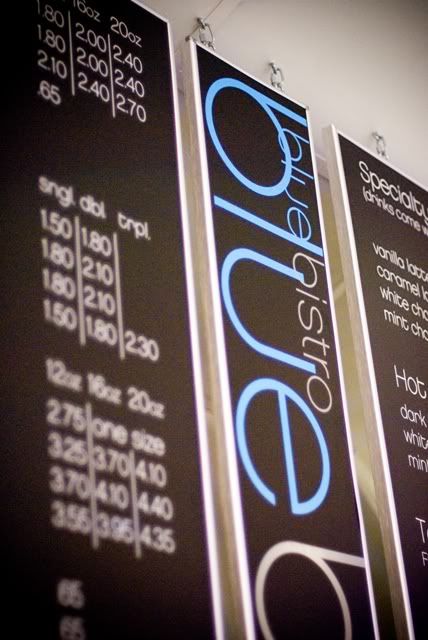 There is a lovely little coffee and smoothie shop open early for breakfast.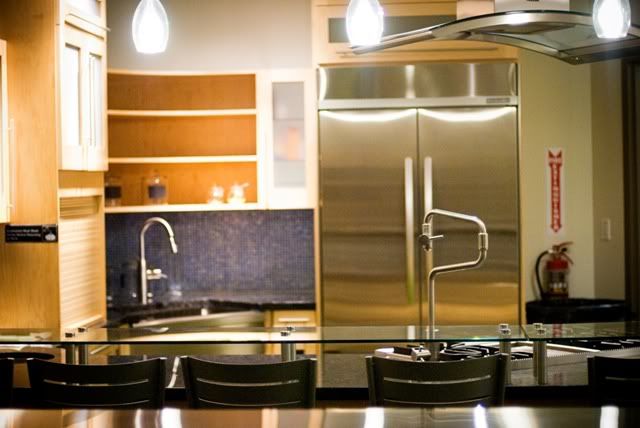 Oh, and HOW cool is THIS? They offer cooking classes! For adults AND kids. You better believe my kids will be enrolling this summer.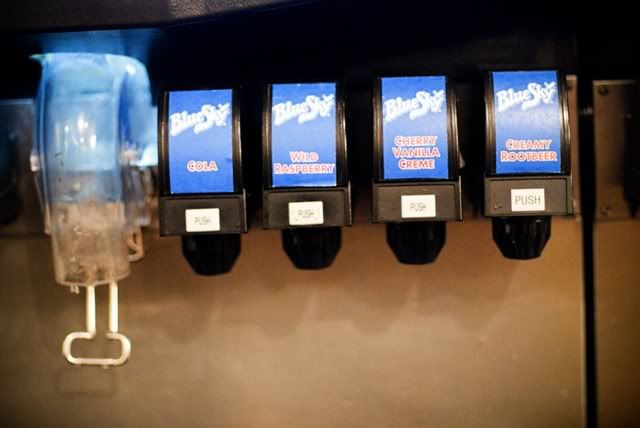 The ice...it is divinity...it is that "pebble-like" ice that they have at hospitals. Mmmm. And these Blue Sky drinks are au-naturale. Loved the Wild Raspberry.
Blue Lemon is extremely green. Their soda cups and take out are all COMPOSTABLE. YES you heard me...the plastic is made out of: Get this: CORN.
BOMB.
So, needless to say I am addicted. I can't wait for Lychelle (the beautiful owner who is not only a birth mother, BUT also a NEW adoptive mother...perfection right?) to open up one near our house. Hear that Chelle? I will even take one at The District if you are wondering.

I am stealing this creative goodness from Kami (also, guess what? She is an adoptive mom, so cool right?) over at no biggie. (Thank Kami!)
The Awesome (and gorg) Blogging Ladies: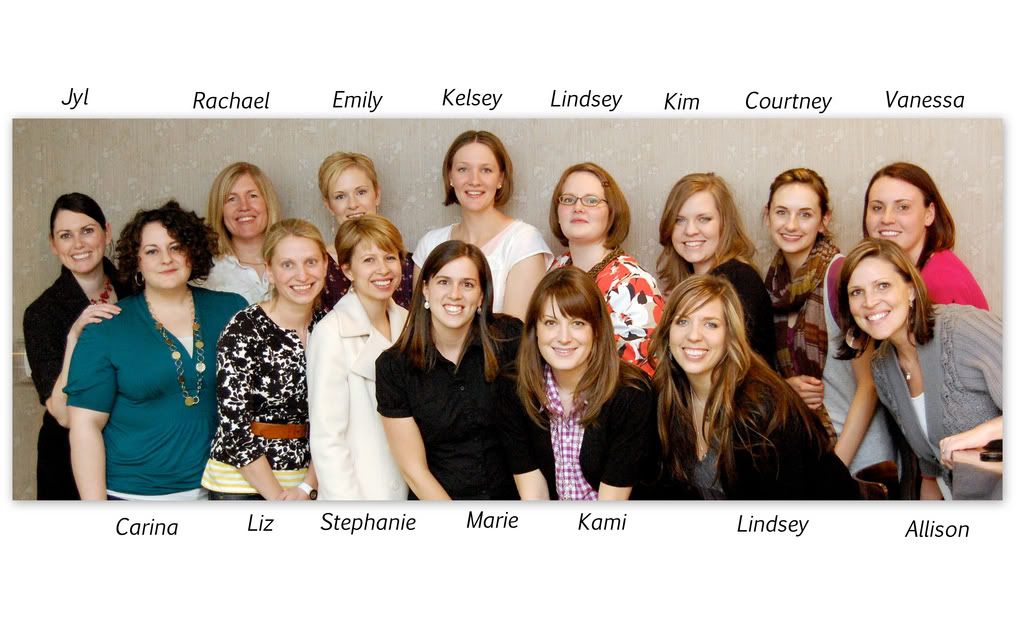 Jyl of Mom It Forward
Rachael of Today's Mama

Emily of Georgia Tees

Kelsey of Vanilla Joy

Lindsey of Cafe Johnsonia

Kim of Simply Me

Courtney from Your Heart Out

Vanessa of I Never Grew Up

Carina of The Jet Set

Liz of Say Yes To Hoboken

Stephanie of stephmodo

Marie of Make and Takes

Kami of No Biggie

Allison of Petit Elefant