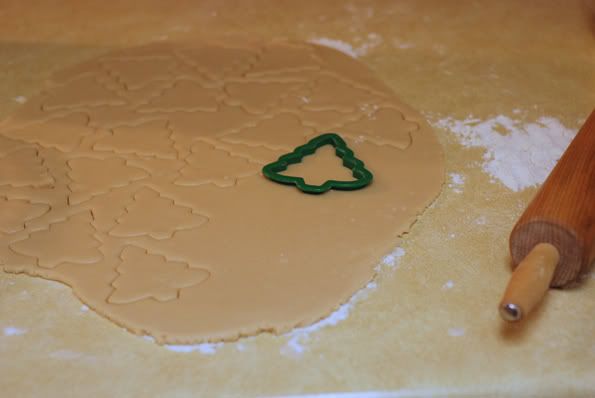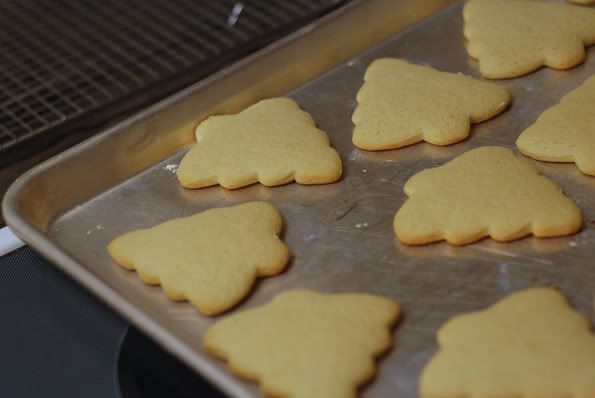 Christmas, like for many of you, is my favorite time of the year. It is a time of tradition, a time to reflect on family and friends and of Christmas past and present and those yet to come. One of my favorite traditions is to make my Great Grandmother Crawford's sugar cookies. I remember eating them since I was a little girl. Although my grandma died shortly after my birth, this recipe has always had special meaning for me and for my family. When I was a teenager, I perfected the recipe, from the exact "pinch of salt" to the way the dough feels, to the exact moment they can come out of the oven, these cookies are near to perfection as anything I can bake, and I am not a big baker either! This year, my gift to you is to share this recipe. Don't be discouraged if they don't turn out on your first try, they are definitely something to be practiced. Yum. Merry Christmas everyone!

Great Grandma Crawford's Sugar Cookies

1 cup sugar
½ cup shortening
½ cup milk
3 cups flour
1 egg
2 teaspoons baking powder
½ teaspoon vanilla
Pinch of salt
1 teaspoon baking soda

Cream sugar and shortening in a large bowl. Add egg, milk, vanilla, and mix. Combine dry ingredients in a separate bowl. Add flour, soda, powder, and salt to the sugar mixture, adding more flour as needed to form a firm ball of dough. Roll dough out to ¼ inch thick and cut into desired shape. Bake at 375 degree oven for 8-10 minutes or until the edges of cookies are slightly golden brown. Frost and decorate.

Sugar Cookie Icing

¼ cup shortening
½ teaspoon salt
2 teaspoons vanilla
¼ cup milk
¼ teaspoon desired flavoring-we like to add cinnamon oil
3 cups powdered sugar

Mix shortening, salt, vanilla, and sugar adding more sugar until desired consistency. Mix in flavoring and color as desired.