The Road Home Apple Tree Program was designed to collect new back-to-school clothing, shoes and supplies for more than 100 children living in the Road Home, a Salt Lake family homeless shelter.

As a mother, back to school time is always full of excitement. My kids start day dreaming about who their new teacher might be, and their tummies get full of butterflies as we go try on new school clothes and shoes and purchase new crayons and pencils and pack the backpack for that very special first day of school.
My heart aches more than a little bit to think of the hundreds of homeless children living in my area who don't have that opportunity and I am so thankful to Intrepid for providing me the opportunity, not only to serve in my community in such a way, but also to allow me to share the opportunity with you as well.
How you can help:
The Road Home Apple Tree campaign is available in 35 locations at DownEast, Payless ShoeSource, Salt Lake Area Staples, Sanctuary Day Spa and Intrepid, to provide an opportunity for the public to select an apple with the name of a child and purchase a needed item for back-to-school. The items, which should be new and unused, can be donated at any of the campaign partner locations from Provo to Ogden.
At the completion of the campaign, which runs through Aug. 13, Intrepid will deliver the clothing and school supplies to the Road Home before the school year begins.
During the seven-year history of the Road Home Apple Tree, more than 13,500 articles of clothing and school supplies have been donated, benefiting more than 380 children living in the Road Home shelter.
From July 16 - Aug. 13, you can pick an apple at the following locations:
Intrepid
375 West 200 South, Ste 275, Salt Lake City
Payless ShoeSource
11511 Parkway Plaza Dr, South Jordan (The District)
Jordan Landing-7083 S. Plaza Center Drive, West Jordan
575 E University Mall, Orem
484 N. 950 W. Space A, American Fork
1917 W. 1800 N. Clinton (in Super Walmart)
7015 S. 1300 E., Midvale
729 King Street, Layton
Layton Hills Mall-1038 N. Hillfield Rd, Layton
2274 S. 1300 E. STE G1, Sugarhouse
1216 Newgate Mall, Ogden
183 E 12300 S., Draper (Draper Peaks)

DownEast
DownEast Basics – Fashion Place Mall, 6191 South State Street, Murray
DownEast Basics – 1076 Layton Hills Mall, Layton
DownEast Basics – Newgate Mall, 36th Street Wall Avenue, Ogden
DownEast Basics – 1200 Towne Center Blvd, Provo
DownEast Basics – South Town Center, 10010 South State Street, Sandy
DownEast Basics – The District, 11400 Bangerter Highway, South Jordan
DownEast Basics - University Mall, 575 East University Parkway, Orem
DownEast Home & Clothing – 152 E. 12300 S., Draper
DownEast Home & Clothing – 411 W. 1425 N., Layton
DownEast Home & Clothing – 79 N. State Street, Orem
DownEast Home & Clothing – 7880 S. 1300 E., Sandy
DownEast Home & Clothing – 1170 E. 2100 S., Sugarhouse
DownEast Outfitters – 34 W. 600 N., American Fork
DownEast Outfitters – 2255 N. University Parkway, Provo
DownEast Outfitters – 1400 Foothill Dr., Salt Lake City
DownEast Basics – 170 South Rio Grande Street, Suite A., Salt Lake City

Staples
Staples - 10355 South State Street, Sandy
Staples - 3560 South 2700 West, West Valley City
Staples - 624 East 400 South, Salt Lake City

Sanctuary Day Spa
Sanctuary Day Spa - Gateway Mall-42 South Rio Grande, Salt Lake City
Sanctuary Day Spa - South Towne Mall - 10450 South State St #1406 Sandy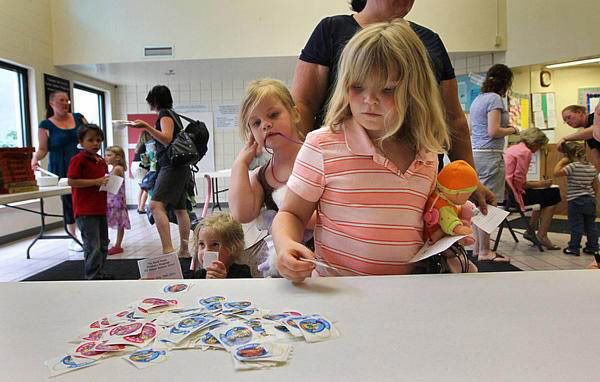 My kids and I are so excited to go and pick our apples off of the tree this Friday and purchase some fresh boxes of crayons, and some new clothes for these precious littles. Can't wait!