I have absolutely adored being an official Sassy with
SassyScoops
. I have made some amazing friends and have eaten some amazing food and met some amazing people because of it. This week I am dedicating my posts to telling you about all of the wonderful local establishments we have reviewed this past fall and to let you know if you should visit them as well.
We'll start with
The Copper Onion
in downtown Salt Lake City, Utah.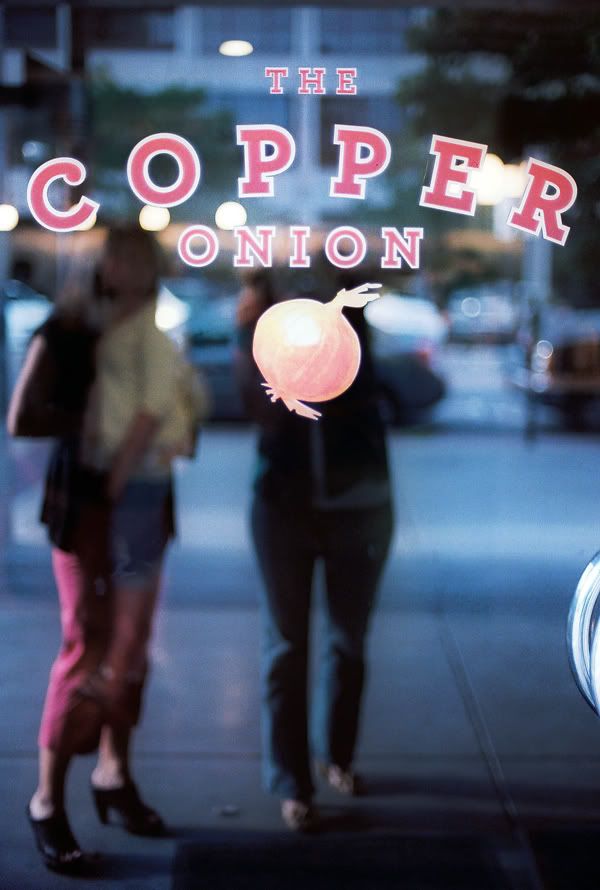 I have some friends who absolutely favorite
The Copper Onion
. It is their go to date night dinner place. I had gone there once before and had felt disappointed in the food and actually went home feeling a little sick. I wasn't sure if it was due to the dinner or something else I had that same day, so I was eager to give them another chance.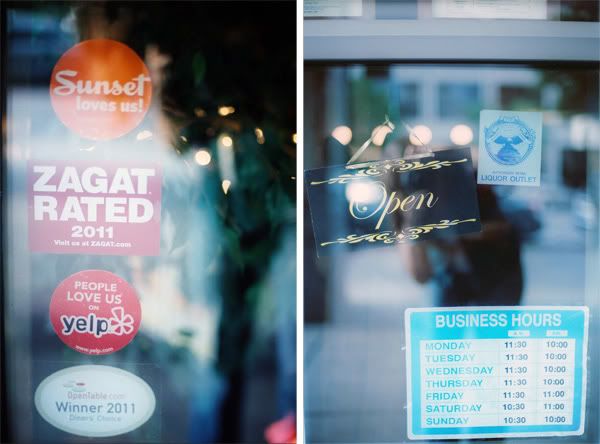 The decor is very 'homey' and rustic. I loved it. Other than our table being a little wobbly, it was nothing that a folded napkin didn't fix when I talked to the waitress about it. After that was fixed it was onto choosing delicious menu items.

The open kitchen was very fun and completely added to the atmosphere. I think it would be fun to go back and watch your dinner being made while sitting at the bar.

We ordered an abundance of appetizers (which are always my favorite part of any meal). The meat and cheese plate was definitely the highlight of my evening.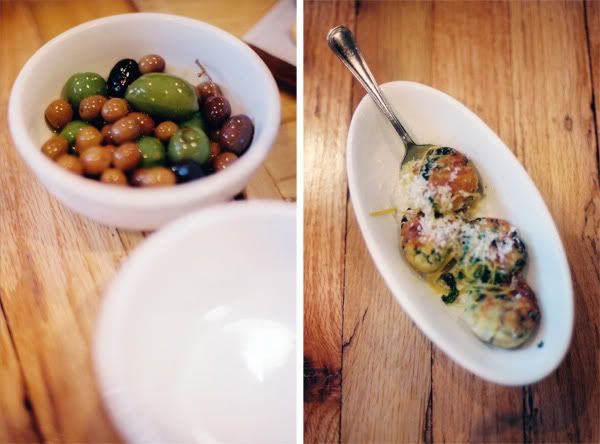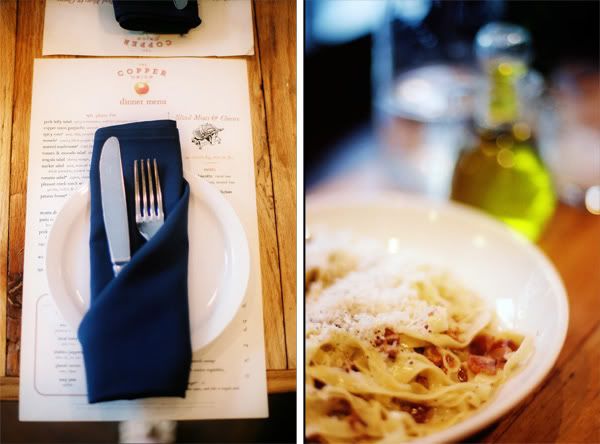 I chose the Carbonara. It was good, but lacked flavor. I ate half of it before the waitress came back and I could request some salt as there wasn't any on the table.

Shot on a Nikon F100, 50mm 1.4 lens at f/1.4 on Fuji Superia 800 Consumer Film and processed at Walgreen's one hour photo .
**Disclaimer: This was a surprise review. The Copper Onion did not provide SassyScoops or myself with any compensation (monetary or otherwise).
**
...